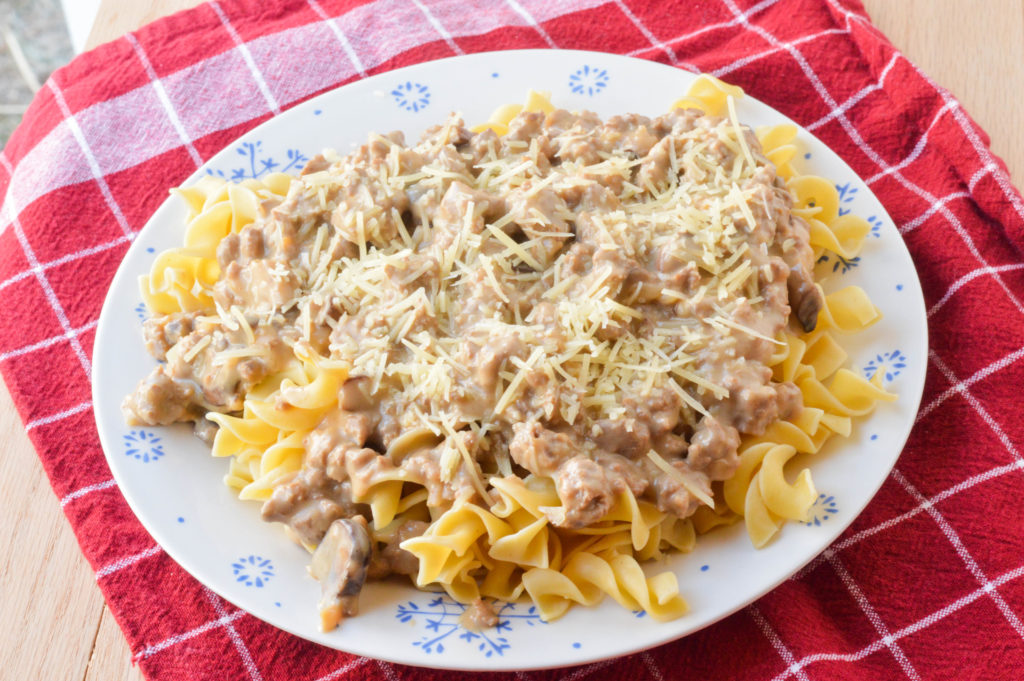 One of my favorite meals growing up was my mom's Beef Stroganoff…and it's still one of my favorites to this day. I thought it was high time that I tried making it myself..not sure what took me so long, because it's super easy! This Beef Stroganoff is comfort food at it's finest!! Savory and delicious and bursting with lots of flavor! Serve this with salad & bread for an easy weeknight meal.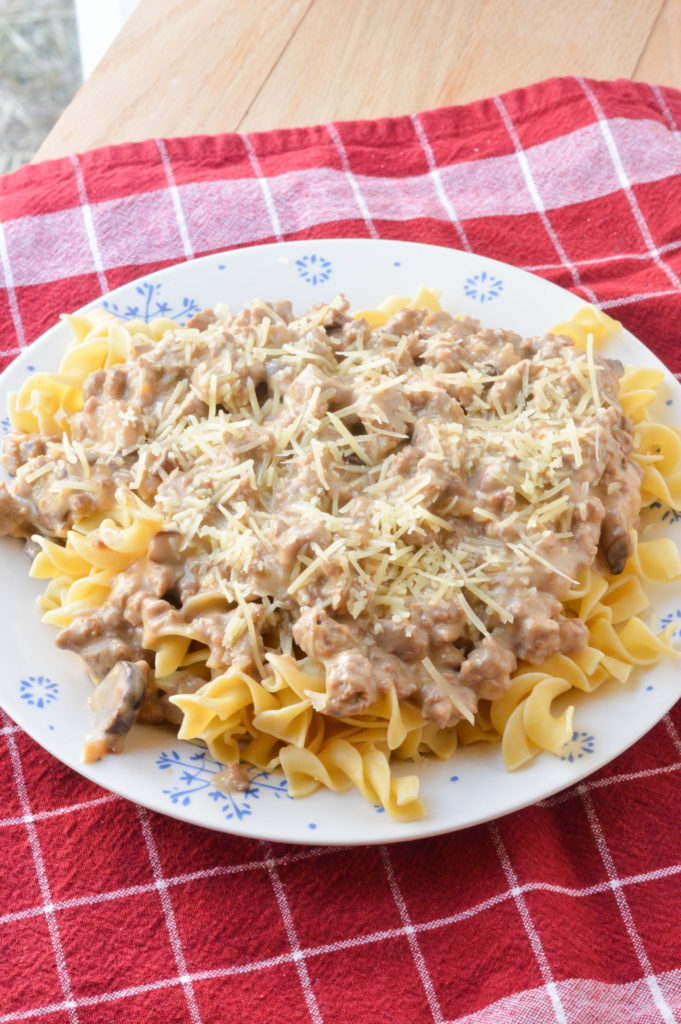 Beef Stroganoff
Source: My mom
Ingredients:
1 lb. lean ground beef
1 tbsp. extra virgin olive oil
Approx. 6 oz. baby bella mushrooms, roughly chopped
1 can Cream of Mushroom Soup (or homemade)
1 packet dry onion soup mix
1 cup light sour cream
2 tbsp. milk
1 tbsp. Worcestershire sauce
1 pkg. wide egg noodles
Shredded Parmesan cheese, for topping
Directions:
In a large skillet, brown ground beef and drain, set aside.
In a small skillet, add olive oil and heat over medium heat. Add in chopped mushrooms and cook, stirring occasionally until cooked and they have shrunk in size, set aside.
In medium sized bowl, add in cream of mushroom soup, onion soup mix, sour cream, milk & Worcestershire sauce. Stir until fully incorporated. Add to the skillet with the beef and stir to incorporate. Add in cooked mushrooms and stir to incorporate.
Bring mixture to a simmer and cook for approximately 15 minutes, until thickened. If too thick, you can add more milk 1 tbsp. at a time.
Meanwhile, bring a large pot of salted water to boil and cook egg noodles according to package directions. Once noodles are al dente, drain water.
Serve sauce over egg noodles and top with Parmesan.