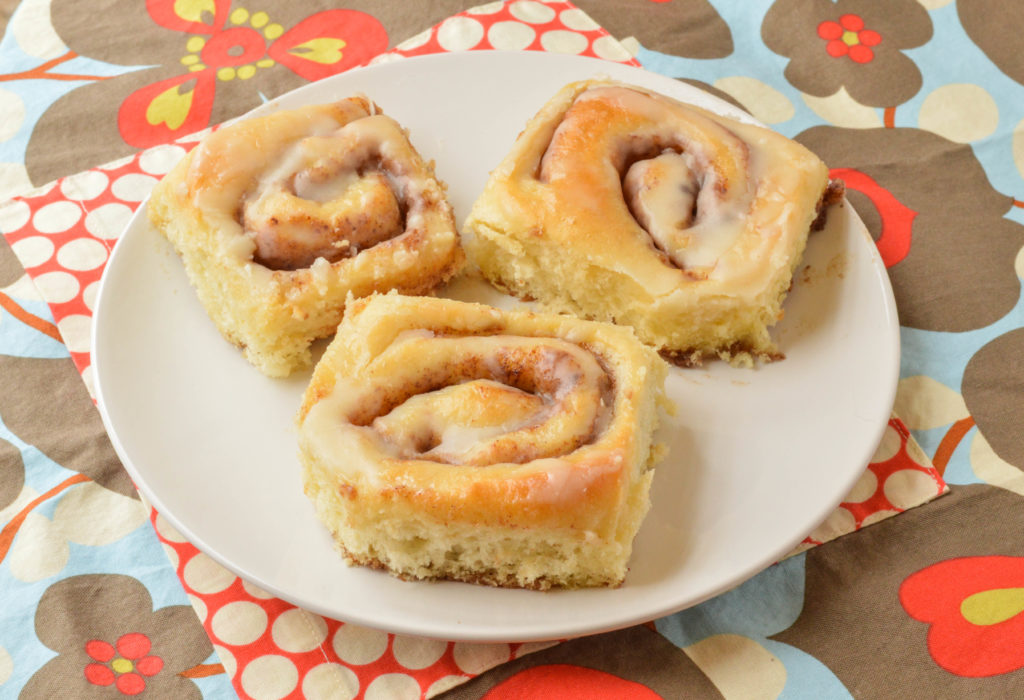 I love cinnamon rolls, but I have never attempted to make them myself because it just seems like they take way too much time. When I came across this recipe to make them in 1 hour I knew I had to try them! I made these for Christmas Eve and then again when we got some snow at the beginning of the year. These 1 Hour Cinnamon Rolls are absolutely incredible!! It's definitely hard not to just keep eating and polish off the entire pan. They are soft & fluffy and the icing has just the right amount of sweetness without overpowering. Even though the process is a bit involved with the dough and rolling it out, it really does come together quickly and is totally worth it!! These reheat really well too if you want to make them the night before you serve them.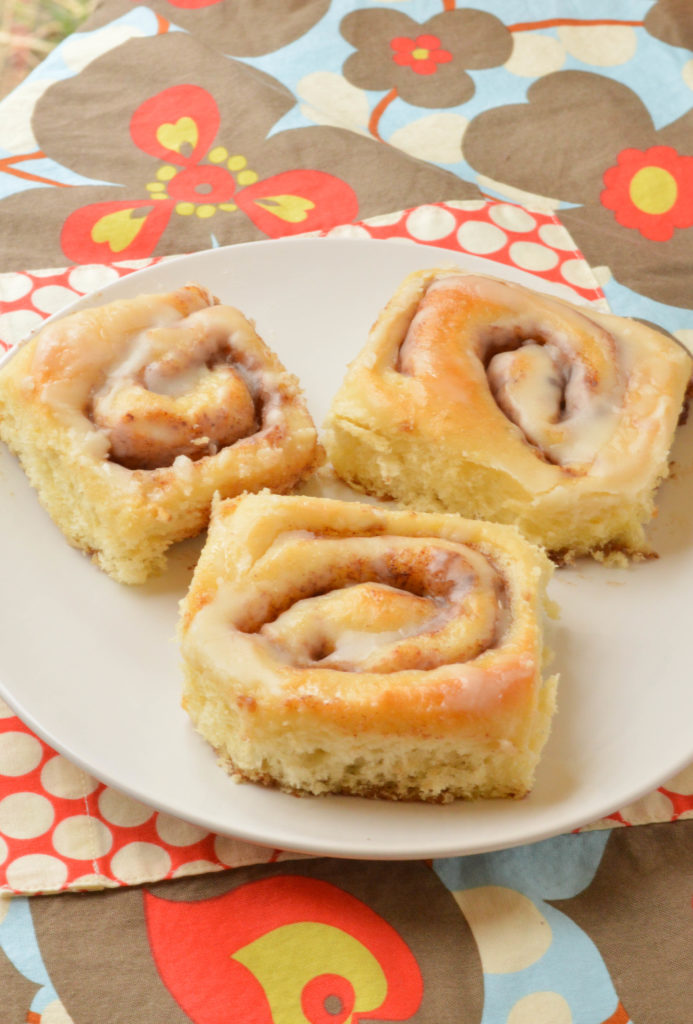 1 Hour Cinnamon Rolls
Source: Life Made Simple Bakes
Makes 1 dozen
Ingredients:
For the Dough:
2 3/4 cups all purpose flour
1 packet instant (quick rise) yeast (or 2 1/4 tsp.)
1 tsp. salt
1/4 cup granulated sugar
2 tbsp. unsalted butter
1/2 cup water
1/4 cup milk
1 egg
For the Filling:
2/3 cup light brown sugar, packed
1 tbsp. ground cinnamon
1 tsp. vanilla
1/4 cup (1/2 stick) unsalted butter, room temperature
For the Glaze: 
1 1/2 cups confectioner's sugar
1/4 cup (1/2 stick) unsalted butter, melted
1 tsp. vanilla
2-3 tbsp. milk
Directions:
For the Dough:
In the bowl of a stand mixer, using the beater attachment, add the flour, yeast and salt. Mix together briefly to incorporate.
In a small microwave safe bowl, add the sugar, butter, water & milk. Heat for approximately 1 minute 30 seconds until butter is almost melted. Let stand for 30 seconds to cool slightly. (You want it to be warm but not scalding hot).
Gradually add milk mixture to flour mixture until just incorporated. Add in egg and beat until a soft, sticky dough forms.
Preheat oven to 200 degrees.
Switch to the dough hook on the stand mixer and mix on medium low for approximately 4 minutes until dough is smooth and elastic and slaps against the side. Cover dough with plastic wrap and let stand on counter for 5 minutes.
While dough rests, make the filling. In a small bowl, stir together the brown sugar, cinnamon & vanilla, set aside.
Spray a 9 x 13 inch baking pan with cooking spray, set aside.
Once dough has rested, cover a large clean surface liberally with flour. Roll dough out into a rectangle approx. 16″ x 9." Spread 1/2 stick butter liberally over dough rectangle. Sprinkle filling mixture evenly over top of the butter on the dough.
Using the long 16″ side, roll dough up into a log. Cut into 12 equal portions (you can use dental floss for this or a serrated knife).
Place each roll into prepared baking pan, it's fine if they are touching. Cover baking pan with aluminum foil.
TURN OFF THE OVEN and place baking pan in the oven for the tough to rise for 25 minutes.
Remove rolls from oven and preheat oven to 375 degrees. Once oven is to temperature, remove foil from rolls and bake for approximately 15-18 minutes, until lightly golden brown.
While rolls bake, make the icing. In a medium sized bowl add the confectioner's sugar, melted butter, vanilla & milk. Whisk together until smooth.
Once cinnamon rolls have baked, remove from oven and allow to cool for just a minute or two, then spread icing over top of the rolls. Serve warm or room temperature.