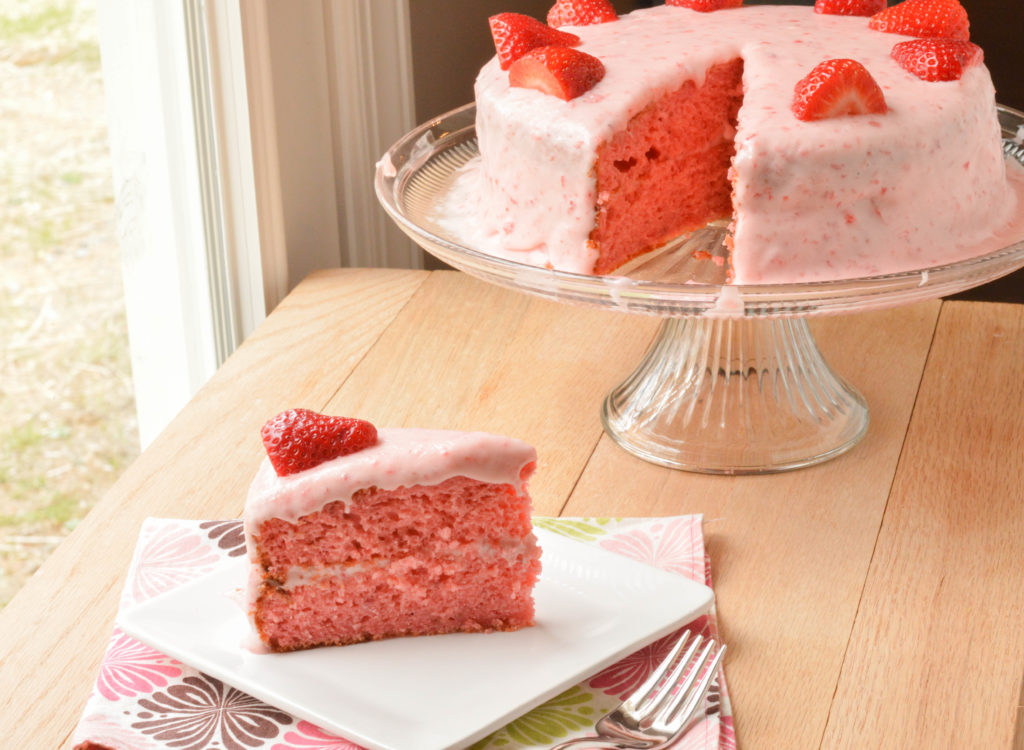 I recently had a dinner meeting and I brought the dessert. I decided on this Best Ever Strawberry Cake and let me just say, it did not disappoint!! This cake is sheerly amazing and got rave reviews from our meeting!! It's light & fluffy and full of strawberry deliciousness. Adam & I may or may not have polished off the leftovers in one sitting out of the tupperware container! 😉 I was actually sad when it was gone. I definitely need to make this again very soon!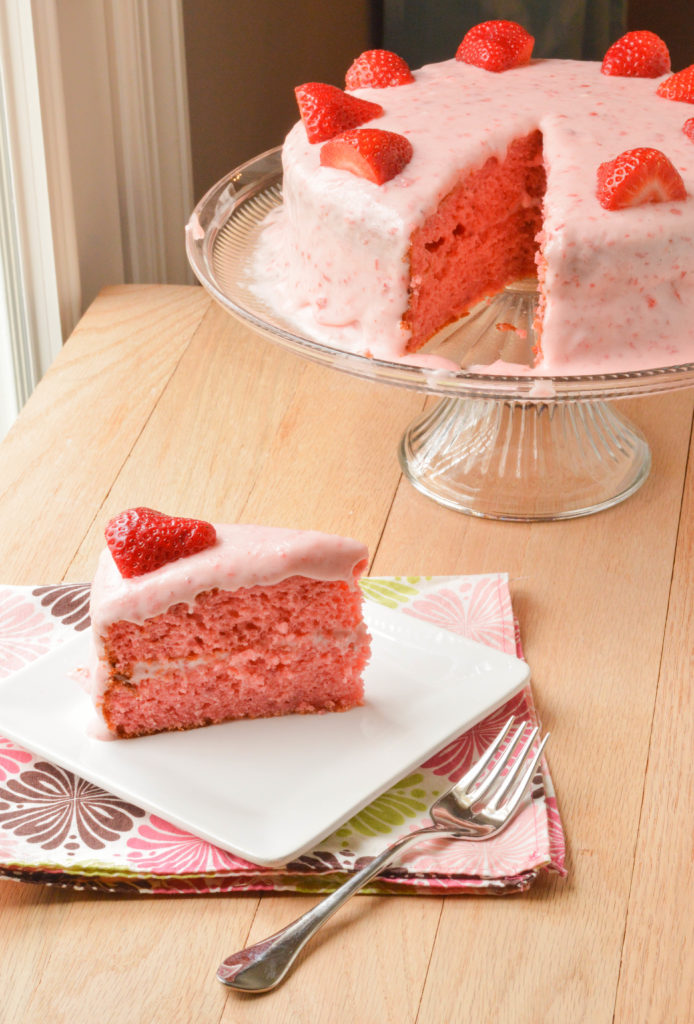 Best Ever Strawberry Cake
Source: Call Me PMC
Ingredients:
For the Cake:
1 pkg. white cake mix
1 (3 oz.) pkg strawberry jello
1 cup fresh strawberries, very finely chopped or pureed
1 cup canola oil
1/2 cup milk
4 eggs
For the Frosting:
1 (8 oz.) pkg. cream cheese, softened
1/2 cup (1 stick) unsalted butter, softened
3 1/2 to 4 cups confectioner's sugar
3/4 cup fresh strawberries, very finely chopped or pureed
Directions:
For the Cake:
Preheat oven to 350 degrees. Spray two 9 inch round cake pans with cooking spray, set aside.
In the bowl of a stand mixer add cake mix, jello, strawberries, oil, milk & eggs. Beat for approximately 3 minutes. Divide batter evenly between the two prepared pans, spreading in an even layer.
Bake for approximately 28-31 minutes, until a toothpick inserted comes out clean. Place cakes in their pan on cooling racks to cool completely.
For the Frosting:
In the bowl of a stand mixer, add cream cheese & butter and beat on medium high speed until creamy & smooth. Add in 3 1/2 cups confectioner's sugar a little at a time and beat until incorporated. Add in strawberries and beat until fully incorporated. If too runny, add in a little more confectioner's sugar. Place frosting in refrigerator to set up more.
To Assemble:
Once cake has cooled, turn one of the cakes out onto your cake serving plate. Spread a layer of frosting over top, leaving a 1/4 inch around the edges. Top with the other cake round and using a flat spatula, frost the top & sides of the cake. The frosting may be a little runny, but it will set up more in the refrigerator.
Cover cake and store in the refrigerator until ready to serve. Place fresh strawberries on top if desired.
Notes: 
*Can also make in 9 x 13 pan and bake for approx. 28 minutes, let cool and frost top of cake completely