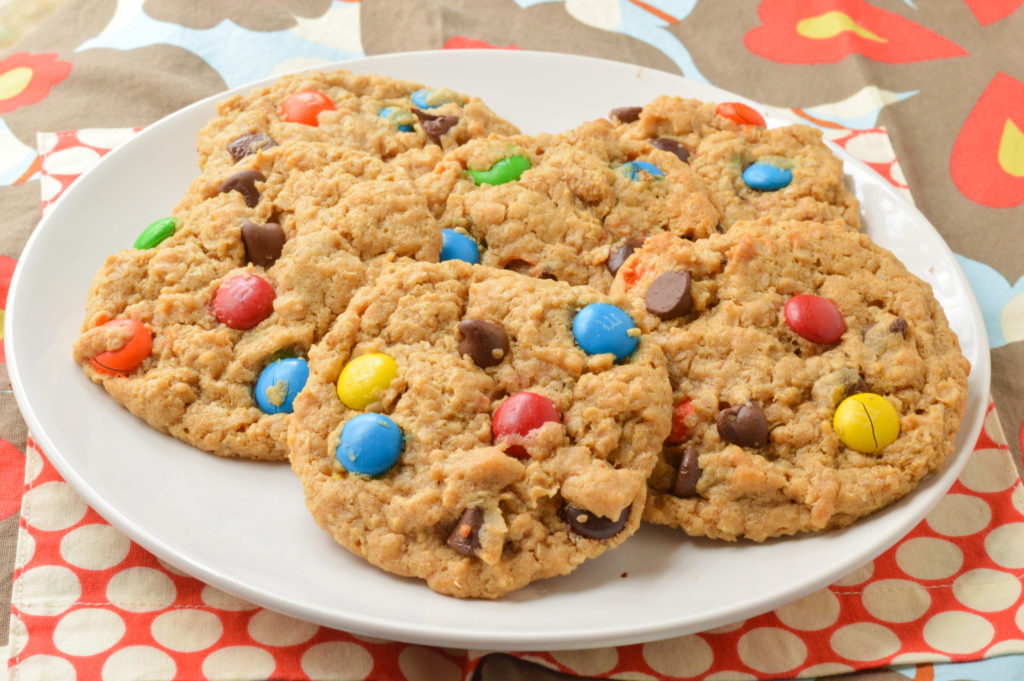 These Monster Cookies are actually a blast from the past from when I first started my blog years ago. I haven't made them in forever and thought they needed to make a come back and get fresh pictures taken. These cookies are incredible: Soft, chewy and full of delicious flavors. It's like everyones favorite cookie all in one with m&ms, peanut butter, oats & chocolate chips! I actually made these and froze them and then thawed them out and took them to the hospital to give our visitors and nurses when we had Baylor. They were a huge hit with everyone!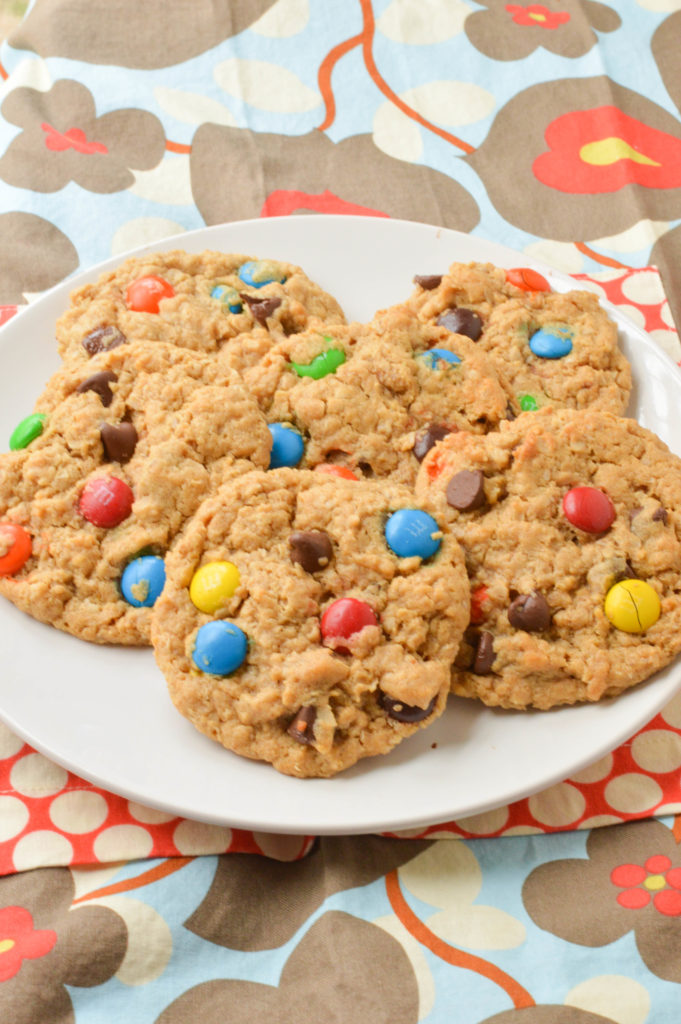 Monster Cookies
Source: My friend Tracy
Makes approx. 3 dozen cookies
Ingredients:
1/2 cup (1 stick) unsalted butter, room temperature
1 cup granulated sugar
1 cup + 2 tbsp. packed light brown sugar
3 eggs
2 cups creamy peanut butter
3/4 tsp. light corn syrup
1/4 tsp. vanilla
4 cups quick cooking oats
2 tsp. baking soda
1/4 tsp. salt
1 to 1 1/2 cups M&Ms
1 cup semi sweet chocolate chips
Directions:
Preheat oven to 350 degrees. Cover two large cookie sheets with parchment paper, set aside.
In the bowl of a stand mixer and butter, sugar & light brown sugar and beat until fully incorporated. Add eggs, peanut butter, corn syrup, vanilla, salt & baking soda. Mix well. Add oats & mix into batter. Stir in M&Ms & Chocolate chips. Roll into large balls or use a large cookie/ice cream scoop to scoop out dough. Place dough balls on prepared cookie sheets 2 inches apart & press tops of dough balls down gently into a circle. Bake for 12-15 minutes until golden brown and centers are set.
Remove cookies from the oven and allow to cool on cookie sheets for a few minutes, then transfer to a cooling rack to cool completely. Store in an airtight container.
Note:
*These also freeze really well once baked, just remove from freezer and let come to room temperature before serving.