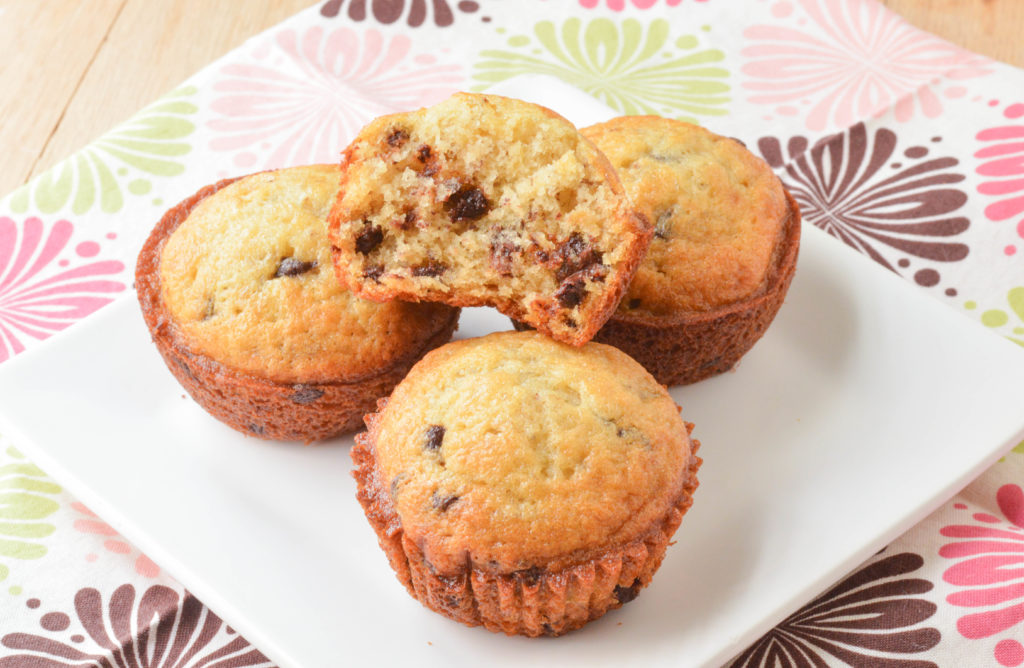 These Sour Cream Chocolate Chip Banana Bread Muffins are light & fluffy and practically melt in your mouth! This will be your new go-to banana bread recipe for sure! The chocolate chips add such a great texture and flavor but feel free to leave them out or do walnuts or pecans instead or in addition. You can definitely make this into a loaf of bread instead of muffins, just increase the baking time to 45-50 minutes.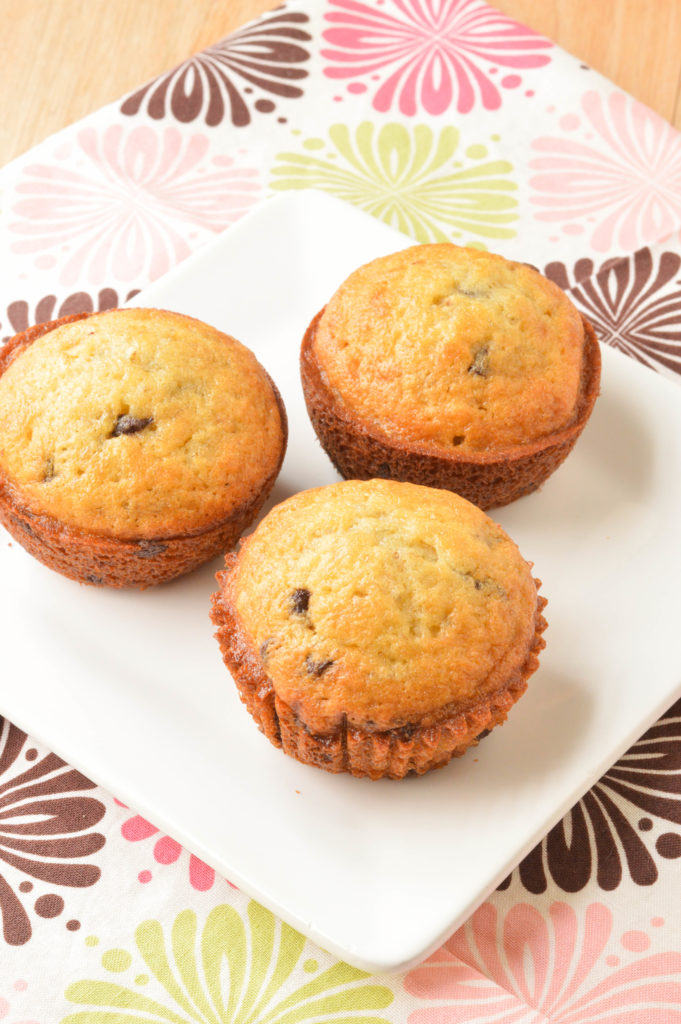 Sour Cream Chocolate Chip Banana Bread Muffins
Source: Reluctant Entertainer
Makes approx. 1 1/2 dozen muffins or 1 loaf of bread
Ingredients:
1/2 cup (1 stick) unsalted butter, room temperature
1 cup granulated sugar
2 eggs
1 1/2 cups all purpose flour
1 tsp. baking soda
1/2 tsp. salt
1 cup mashed very ripe bananas (approx. 3 bananas)
1/2 cup light sour cream
1 tsp. vanilla
1/2 cup mini chocolate chips
1/2 cup semi-sweet chocolate chips
Directions:
Preheat oven to 350 degrees. Line muffin tins with liners or spray with cooking spray, set aside.
In the bowl of a stand mixer, add butter & sugar and beat until creamy and incorporated. Add in eggs and beat until incorporated.
In a small bowl, whisk together the flour, baking soda & salt. Gradually add to the butter mixture and beat until just incorporated.
Add in mashed bananas, sour cream, & vanilla and beat until fully incorporated. Stir in chocolate chips.
Using a large cookie or ice cream scoop, dip out batter into prepared muffin tins, filling approximately 3/4 full.
Bake for approximately 20 minutes, until golden brown and a toothpick inserted comes out clean.
Run a knife around the edge of each muffin and pop out onto a cooling rack to cool completely. Once cool, store in an airtight container.
Notes:
*Can bake as banana bread in a loaf pan instead of muffins, just up cooking time to 45 to 50 minutes. Let cool in pan for approx. 10 minutes and then turn out to cooling rack to cool completely.