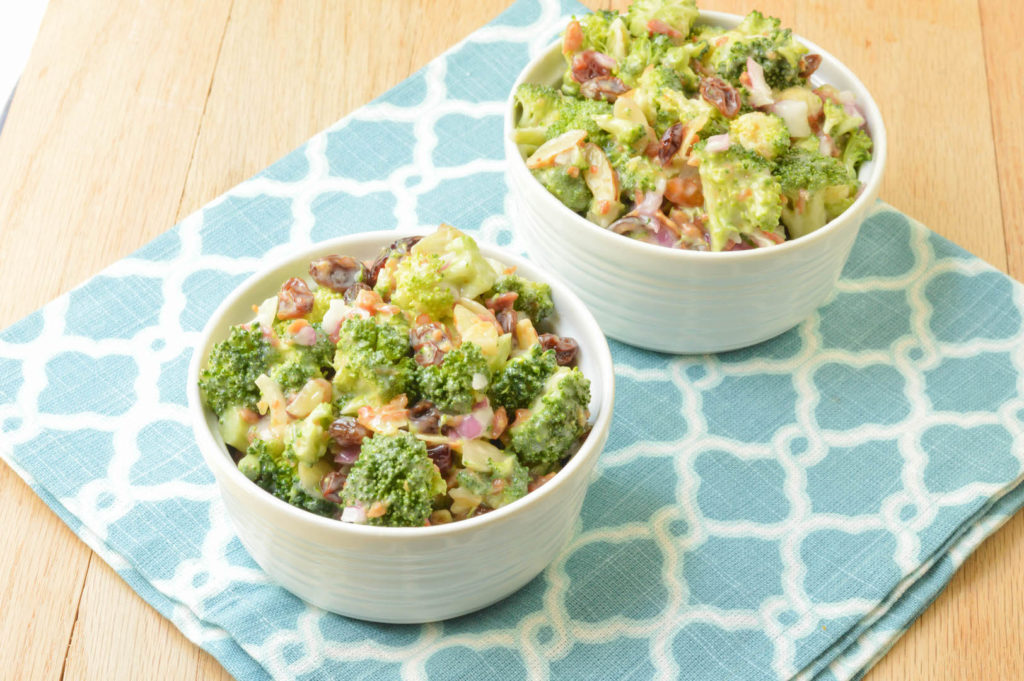 I have had this side dish a few times before at different gatherings and always love it so much. I decided I needed to try my hand at making it. This Broccoli Salad is so refreshing and has a nice balance of savory and sweet. It's a perfect side dish for any cookout. Adam couldn't get enough of it and even Sophie loved it!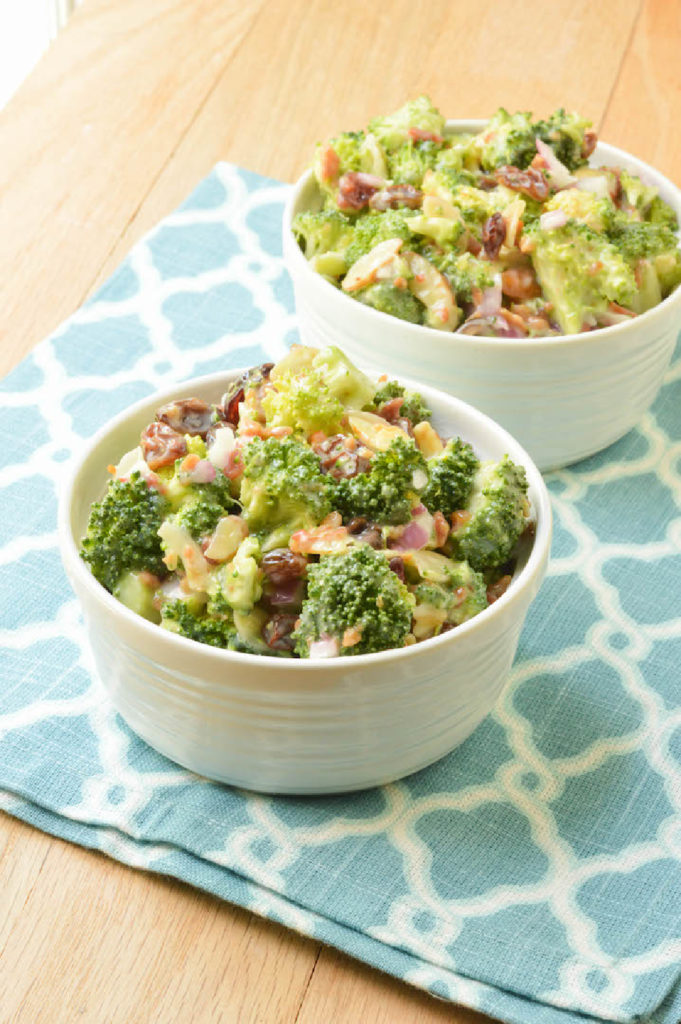 Broccoli Salad
Source: All Recipes
Ingredients:
2 heads fresh broccoli, chopped into bite-sized pieces
1/2 cup real bacon bits
3/4 cup raisins
1/4 cup dried cranberries
1/4 of a red onion, chopped
1/4 cup sliced almonds
1 cup light mayo
1/2 cup granulated sugar
2 tbsp. white wine vinegar
Directions:
In a large bowl, add broccoli pieces, bacon bits, raisins, cranberries, onion & almonds. Stir to incorporate.
In a small bowl, stir together the mayo, sugar & white wine vinegar until fully incorporated and smooth.
Stir the mayo mixture into the broccoli mixture and stir until fully and evenly coated. Refrigerate for at least 1 hour and serve cold.