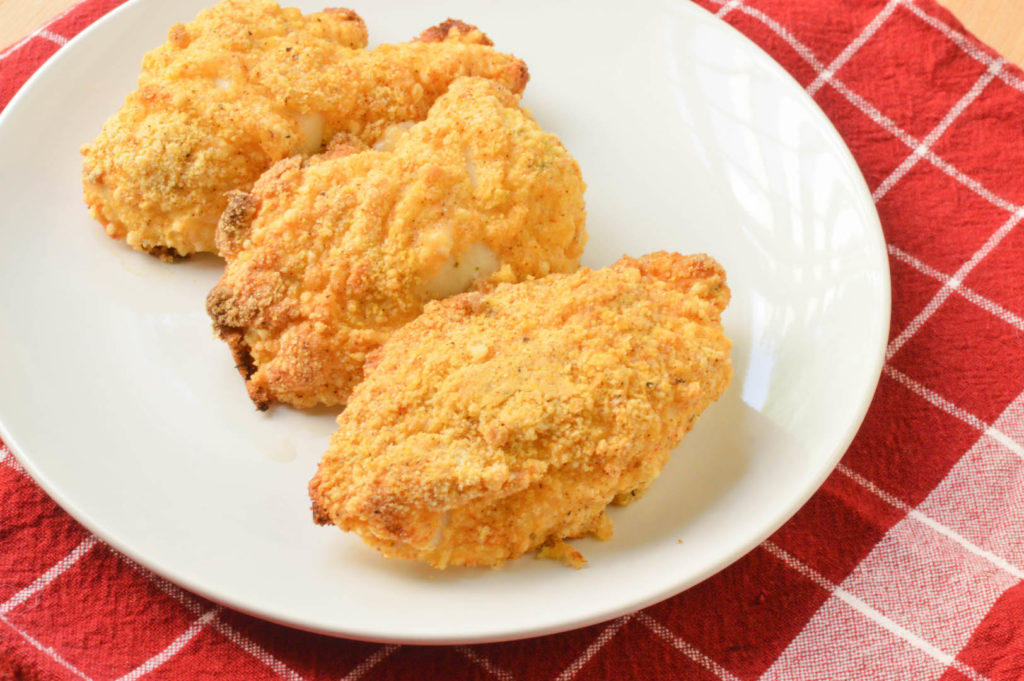 This Buttermilk Ranch Oven Fried Chicken is great for an easy weeknight meal or for guests. It's full of flavor and juicy and has the feeling of being fried without all the calories! Your family is sure to love it! You can use this method & coating on breast, legs or thighs, whatever your preference is.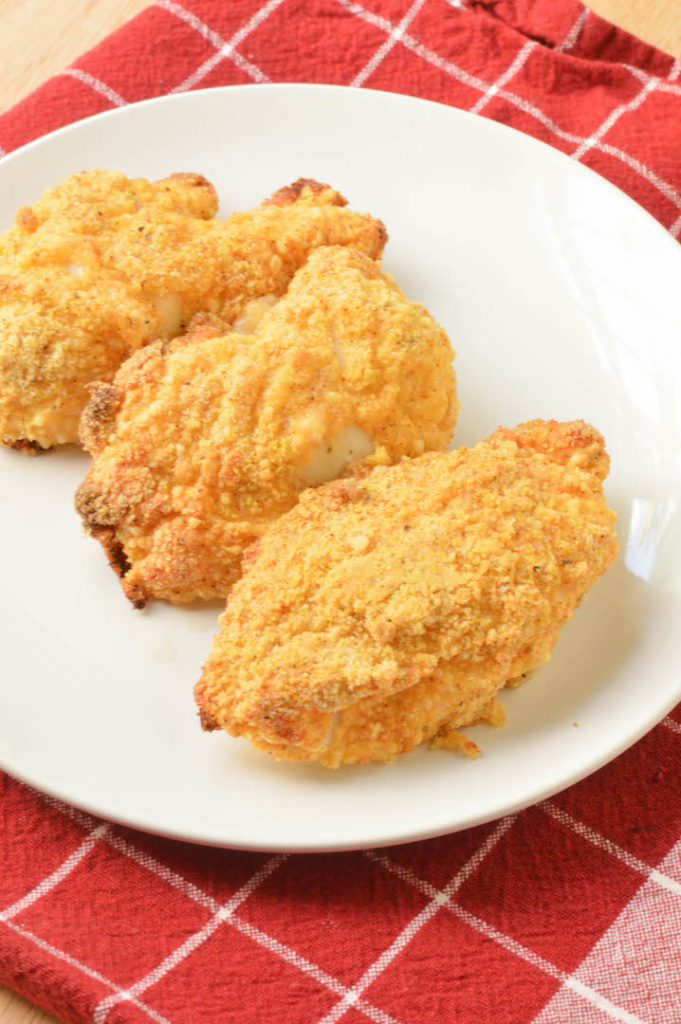 Buttermilk Ranch Oven Fried Chicken
Source: Mom on Timeout
Ingredients:
Approx. 3 lbs. chicken (Can use breast, thighs or legs)
1 packet ranch dressing mix
2 cups buttermilk*
1 (8.5 oz) box corn muffin mix
1 tsp. salt
1 tsp. freshly ground black pepper
1 tsp. paprika
pinch ground cayenne
Directions:
In a large ziploc bag, add chicken, ranch mix & buttermilk. Turn the bag multiple times ensuring chicken is coated. Place in refrigerator and chill for at least 1 hour or all day. (I chilled for approx. 2-3 hours).
Once chicken has chilled, preheat oven to 425 degrees and line a rimmed baking sheet with aluminum foil and spray with cooking spray. Set aside.
In a shallow bowl, add corn muffin mix, salt, pepper, paprika & cayenne and stir to incorporate.
Remove chicken pieces one at a time, shaking off excess buttermilk. Dredge chicken in the corn muffin mix mixture, ensuring to coat completely. Place coated chicken on prepared baking sheet. Repeat for all chicken.
Spray the tops of the chicken with cooking spray. Bake for approximately 30-35 minutes until chicken is cooked through.
Notes:
*Substitute for buttermilk: Place 2 tbsp. vinegar in a 2 cup measuring cup, fill with milk to the 2 cup mark and let stand for 10 minutes. Use as directed in recipe.