My best friend recently made some zucchini bread and let me try some and it was so delicious!! I asked her for the recipe and she even gave me a zucchini from her mom's garden. So sweet of her to share! I made it that very night, it's that good!! Such great flavor and super moist and you would never know it had zucchini in it. I think I may like it better than banana bread even! Definitely will make this over and over again. Perfect way to use up zucchini from the garden or farmer's market.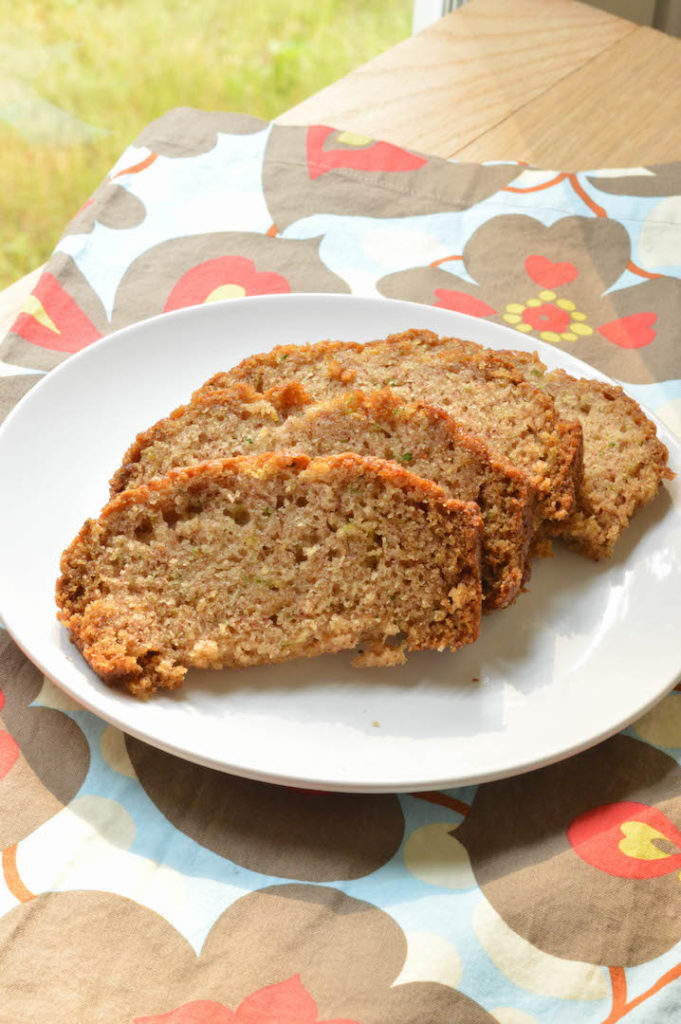 Zucchini Bread
Source: Food Network/Paula Deen
Makes 2 Loaves
Ingredients:
3 1/4 cups all purpose flour
1 1/2 tsp. salt
1 tsp. ground nutmeg
2 tsp. baking soda
1 tsp. cinnamon
3 cups granulated sugar
1 cup canola oil
4 eggs
1/3 cup water
2 cups grated zucchini
Directions:
Preheat oven to 350 degrees. Spray 2 loaf pans with cooking spray, set aside.
In a medium bowl, whisk together the flour, salt, nutmeg, baking soda, cinnamon & sugar.
In a separate medium sized bowl, stir together the oil, eggs, water & zucchini.
Add the wet ingredients in to the dry ingredients and stir until just incorporated.
Divide batter evenly between the 2 loaf pans and bake for 1 hour, until a toothpick inserted comes out clean. Cool in pan on cooling rack, then run a knife around the edges and turn out to serving dish. Store in airtight container.
Notes:
*Can easily half recipe to make just one loaf