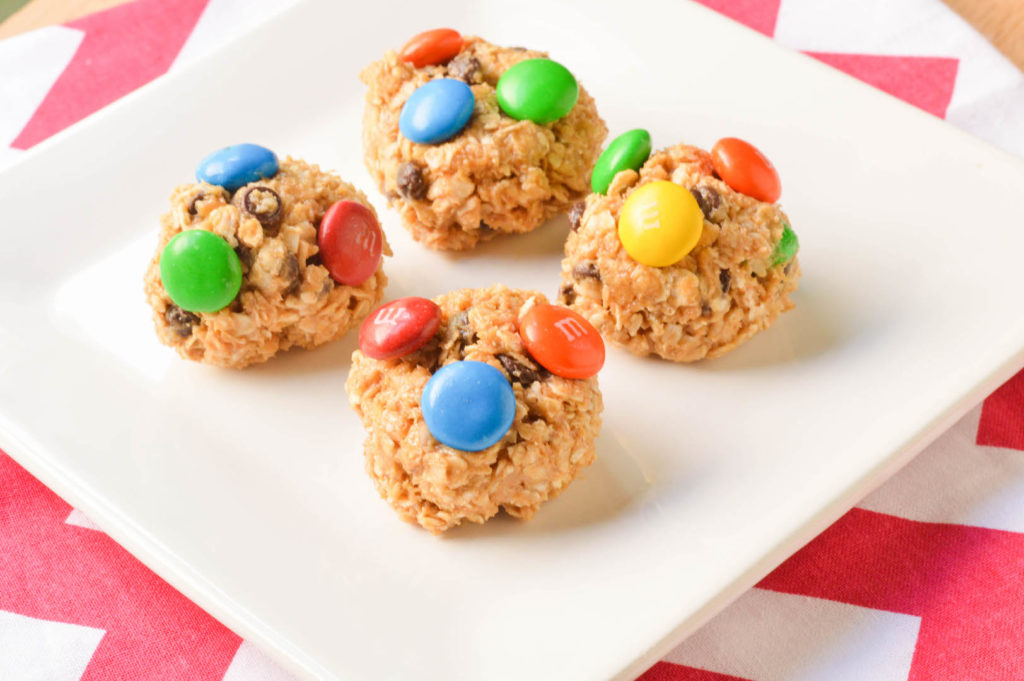 My daughter is totally in to making (& eating) cookies lately and was asking for some the other day. Well, it was super hot and I totally didn't feel like turning on the oven so we made these Monster Cookie Energy Bites which taste like a cookie, but no baking required! These are fabulous little treats or a great snack! Would even be great for a party and could put lollipop sticks in them for cookie pops.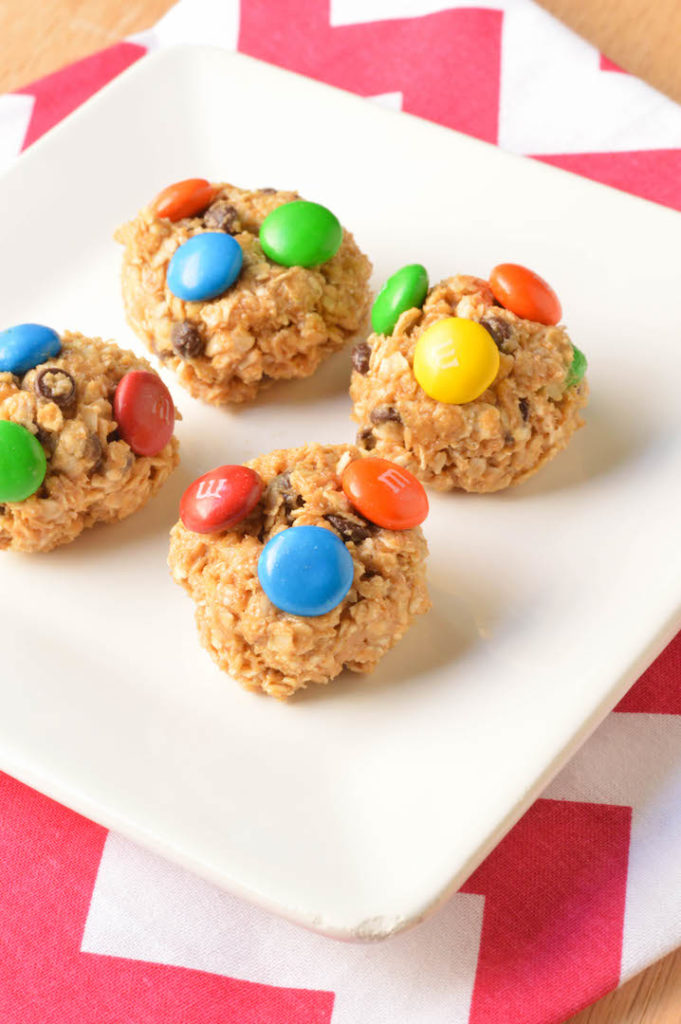 Monster Cookie Bites
Source: One Little Project
Ingredients:
1 1/2 cups quick cooking oats
1/2 cup creamy peanut butter
1/3 cup honey
1/4 cup m&m's or mini m&m's
1/4 cup mini chocolate chips
1/2 tsp. vanilla
Directions:
In a medium sized bowl, add oats, peanut butter, honey, m&m's, chocolate chips & vanilla. Stir together until fully incorporated.
Cover a baking sheet with wax paper, roll mixture in to 1 1/2 inch balls and place on prepared baking sheet and allow to set up. (Can chill in refrigerator to set if desired) . Can serve cold or let stand and serve at room temperature. Store in an airtight container. (My preference was to eat these at room temp. I stored them in the fridge and then just set them out for about 5 minutes before serving).