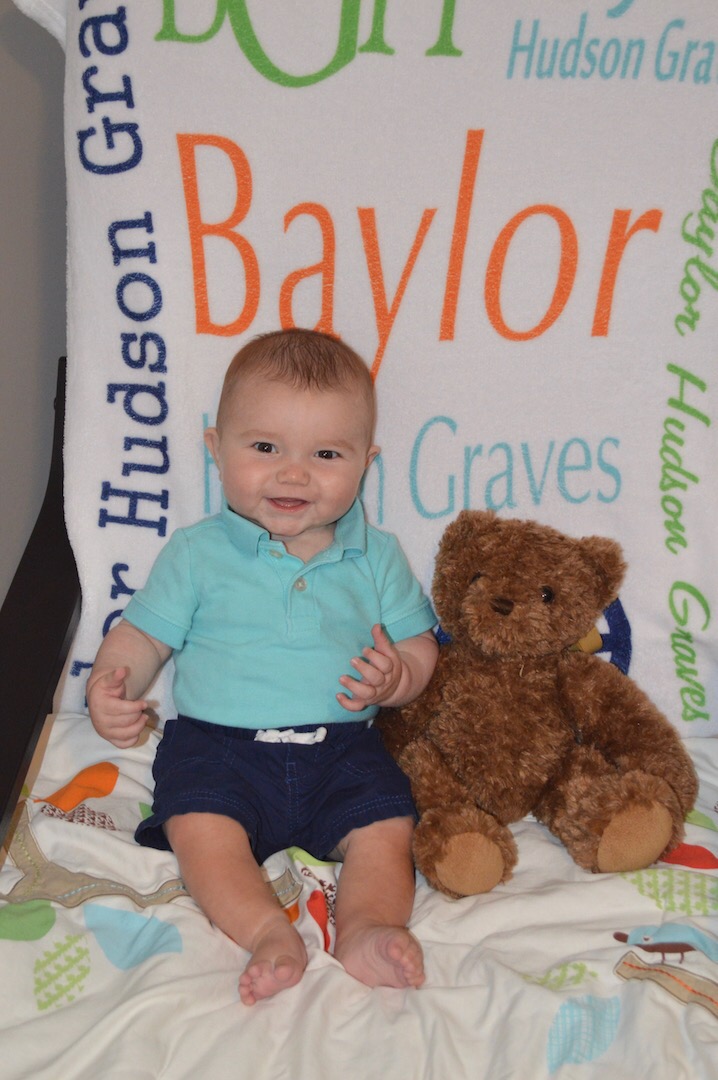 So cue all the tears, some happy and some sad. So Happy that we have had our baby boy for 6 Months and sad that it's going by so fast!! Baylor is such a wonderful blessing to our family, he is the sweetest little guy! He loves to snuggle and give kisses and touch your face. He's started eating baby food and is doing really well. His favorites are oatmeal, pumpkin, peas, and strawberry/guava.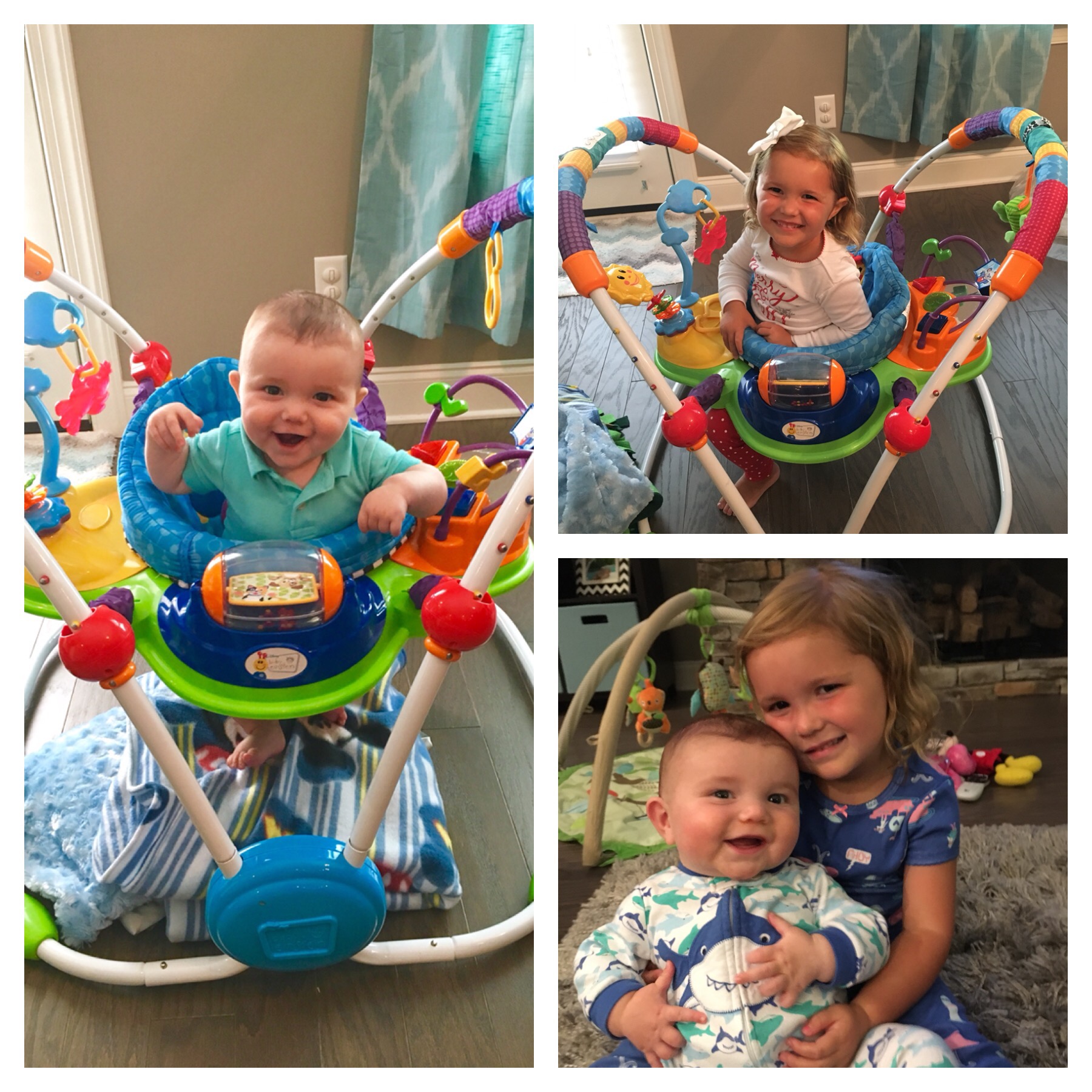 He smiles and laughs often and loves to play peek-a-boo. We recently introduced him to his exersaucer and he is having a blast playing in it. And big sister loves it too, haha! He is also rolling over and babbles/sings a lot but hasn't said any real words yet. When we ask him to "say mama or dada" he just gets a huge smile and gets so excited that he's speechless haha!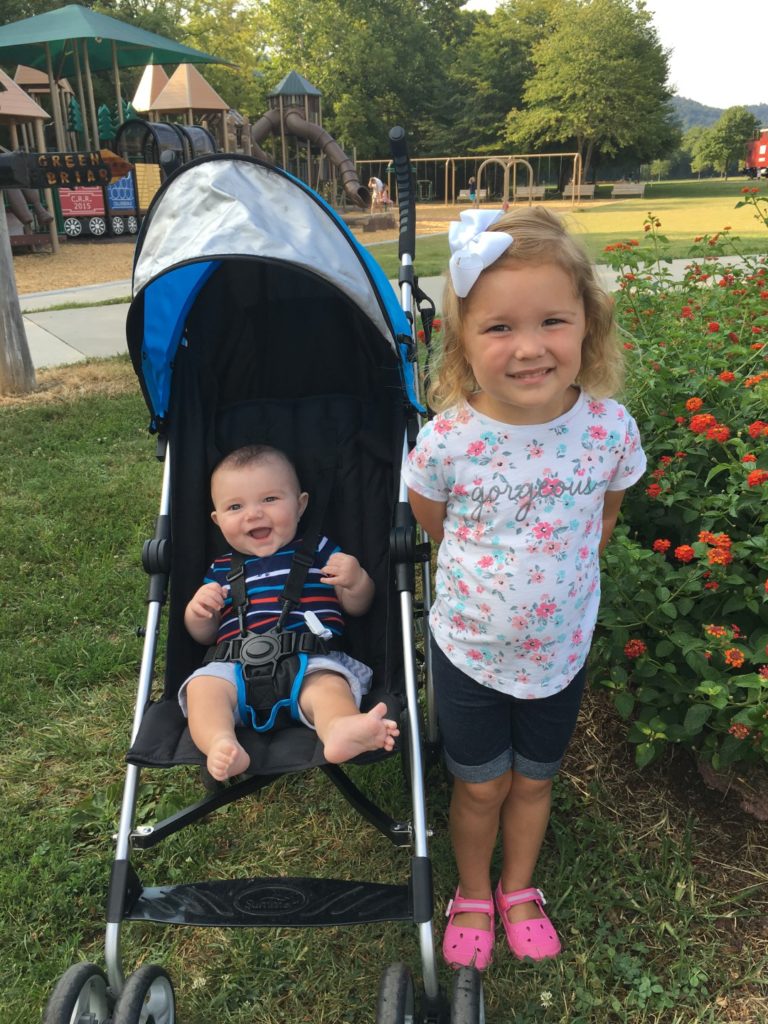 He and Sophie absolutely adore each other and she is a wonderful big sister. She is so helpful and wants to make sure he is taken care of and gives him his paci and brings him toys all the time. She may love him too much as I have to tell her to back off a bit and not smother him with her hugs, haha!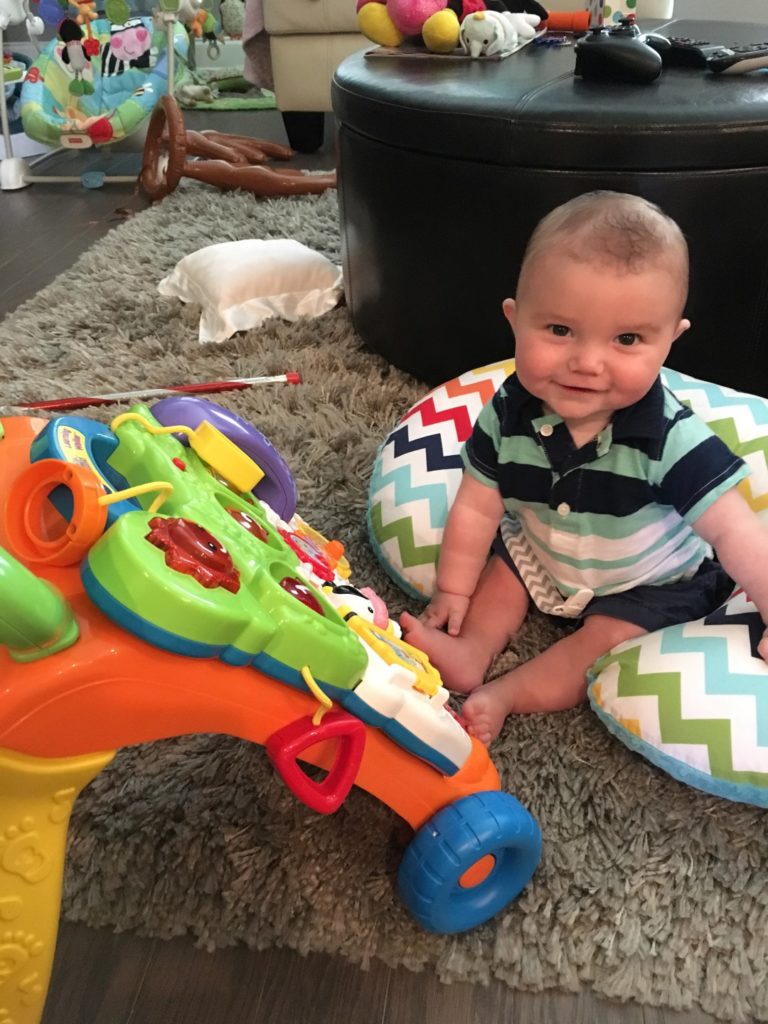 He is in love with Mickey Mouse, anytime it comes on he immediately turns to the TV and gets zoned in. He is working on waving and giving hi-fives but not quite mastered that yet. And he is very close to sitting up by himself.