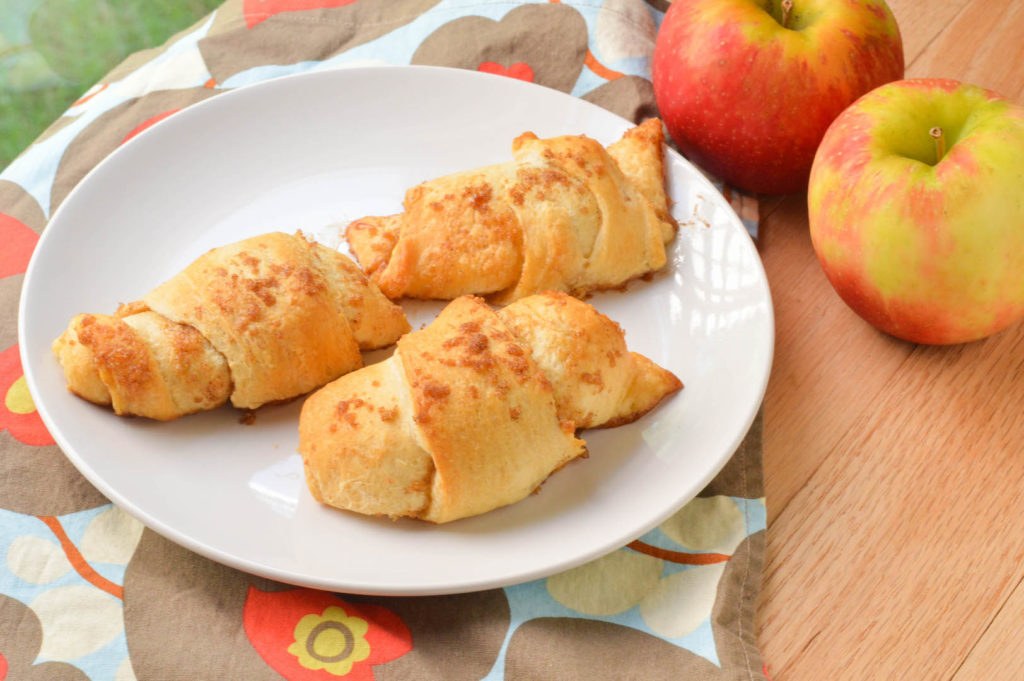 Looking for a quick & easy dessert with just a few ingredients? Look no further! These Easy Apple Pie Bites were fabulous and really were super simple to make. Sophie loved helping roll them up. We topped them with caramel sauce after baking and that only added to their deliciousness. These would be great for an impromptu  get together where you need something that comes together in a flash. And these could totally pass for breakfast too!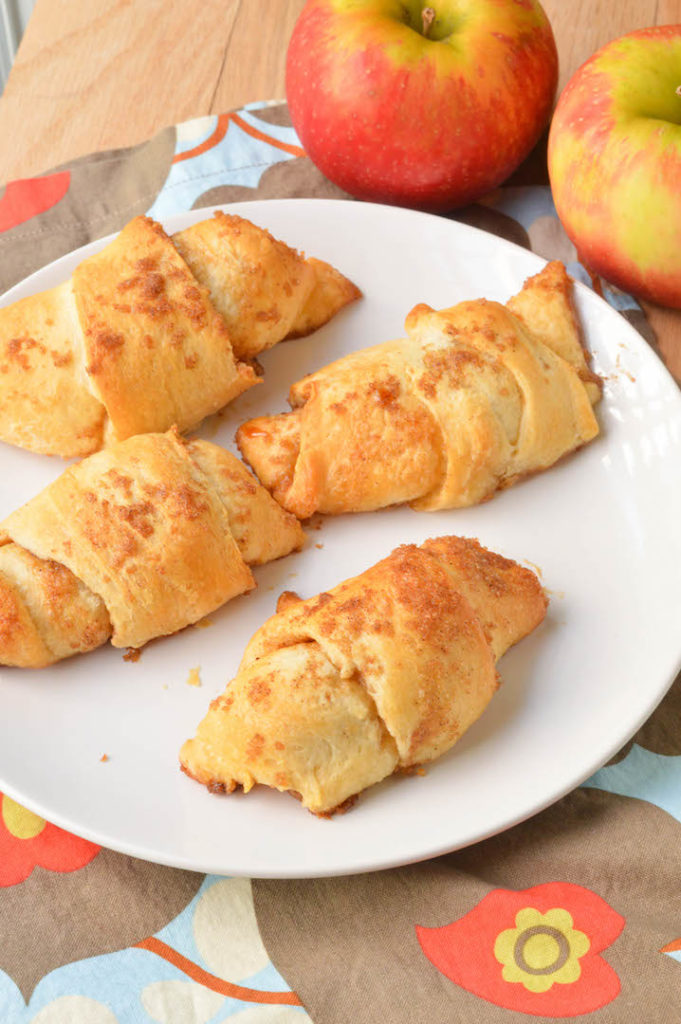 Easy Apple Pie Bites
Source: The Blond Cook 
Ingredients:
1/4 cup light brown sugar, packed
1 tsp. apple pie spice (can sub pumpkin pie spice)
1 medium apple, peeled & sliced
3 tbsp. unsalted butter, melted
1 (8 oz.) canister refrigerated crescent rolls
Caramel Sauce for serving (optional)
Directions:
Preheat oven to 375 degrees. Line a baking sheet with parchment paper, set aside.
Add brown sugar & apple pie spice to a small bowl and stir to incorporate. Set aside.
Slice & peel your apple. Place butter in a small microwaveable container and melt in 20 second increments until fully melted. Toss apples in the butter, set aside.
Roll out the crescent triangles and place them onto the baking sheet. Sprinkle the brown sugar mixture  evenly over each of the triangles, reserving approximately 1/4 to 1/2 tsp. for sprinkling on top later.
Place an apple slice on the widest end of each crescent triangle. Starting at the wide end, gently roll up around the apple. Repeat for all rolls.
Brush each rolled crescent roll with remaining melted butter and sprinkle each with remaining brown sugar mixture.
Bake for 10-12 minutes until lightly golden. Remove from oven and let cool for a few minutes prior to serving. Drizzle caramel sauce on top & serve with ice cream, if desired.