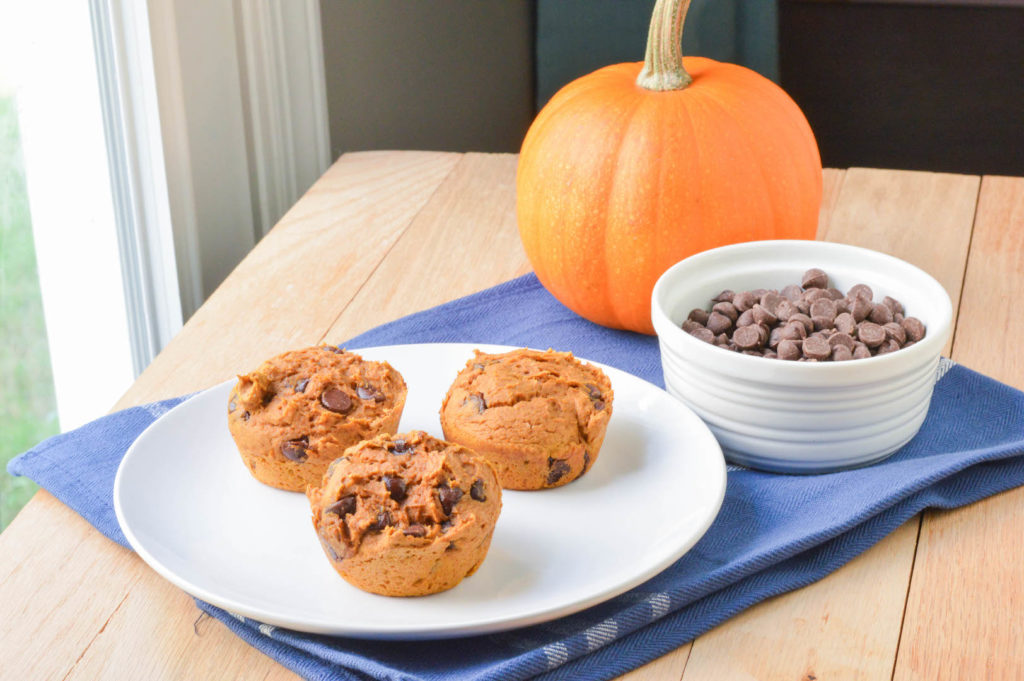 The past few times we have gone to visit my parents, my step-mom has made the most amazing muffins. I asked her for the recipe and she said they only had 3 ingredients, plus they are on the healthier side too. I knew I needed to make them stat! These Three Ingredient Pumpkin Chocolate Chip Muffins are amazingly delicious and so easy to make! They have great flavor and could even be dessert too. You will have everyone raving over these and they will be shocked to know how super easy they are and come together so quickly.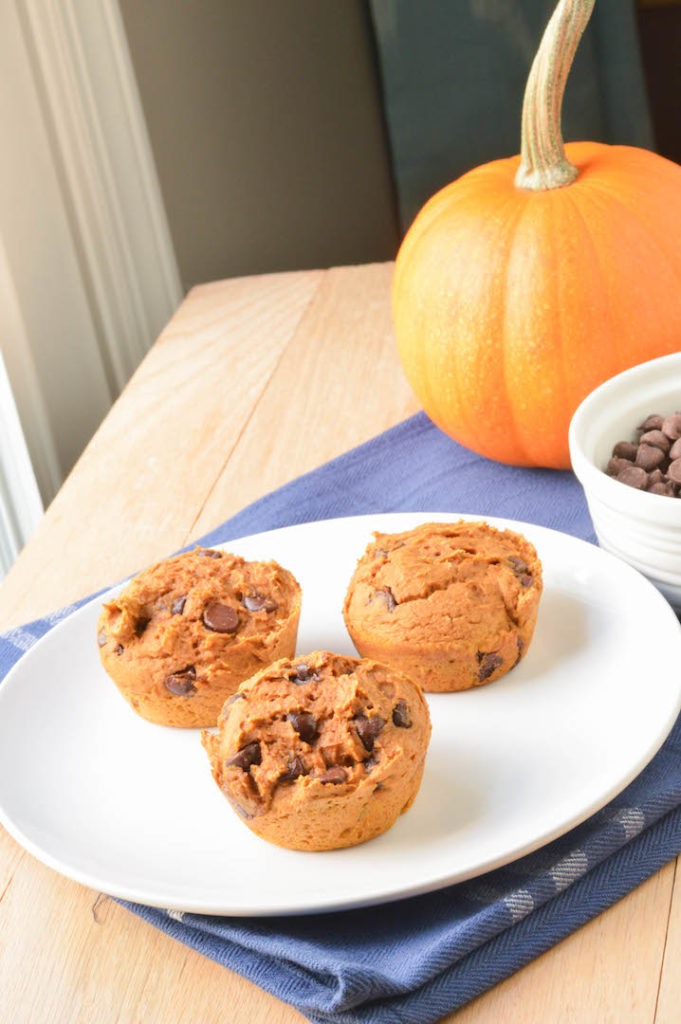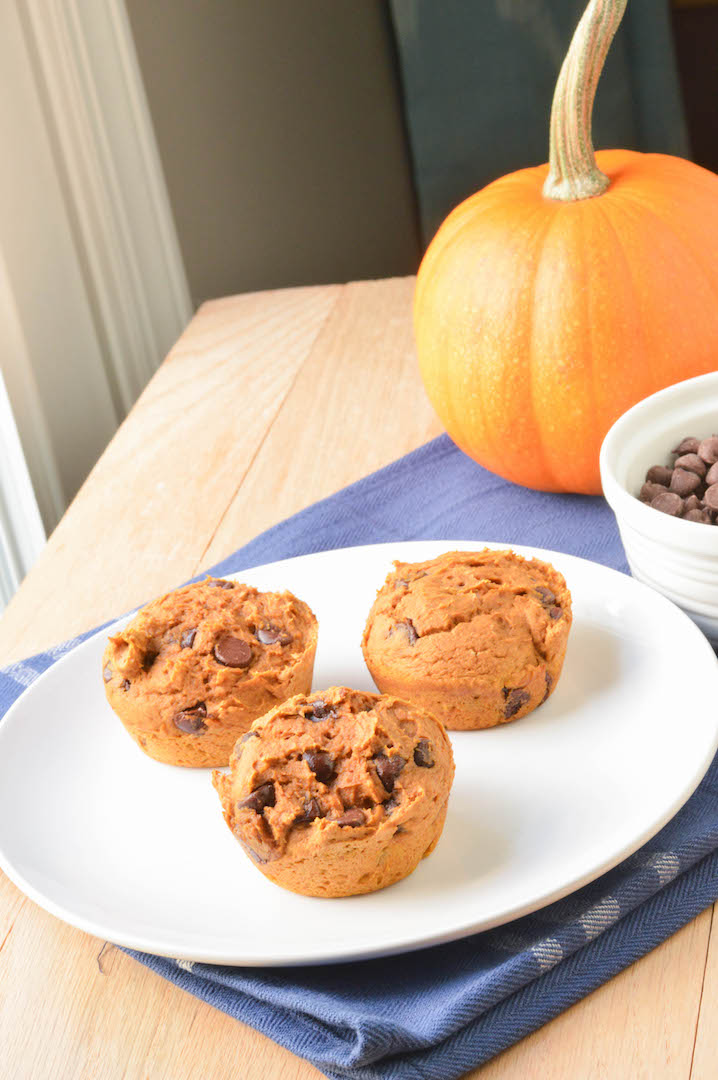 Three Ingredient Pumpkin Chocolate Chip Muffins
Makes approximately 18-20 muffins
Ingredients:
1 Box Spice Cake Mix
1 can pure pumpkin
1 cup chocolate chips
Directions:
Preheat oven to 350 degrees, spray 2 muffin tins with cooking spray or line with muffin liners, set aside.
In a large bowl stir together the cake mix & pumpkin and stir until fully incorporated and moist. Stir in chocolate chips.
Using a large cookie or ice cream scoop, scoop batter into prepared muffin tins filling 2/3 full. Bake for approximately 15-20 minutes, until a toothpick inserted comes out clean. Allow to cool in pan for a few minutes and then run a knife around the edges and pop out onto a cooling rack to cool completely. Or you can serve warm too.