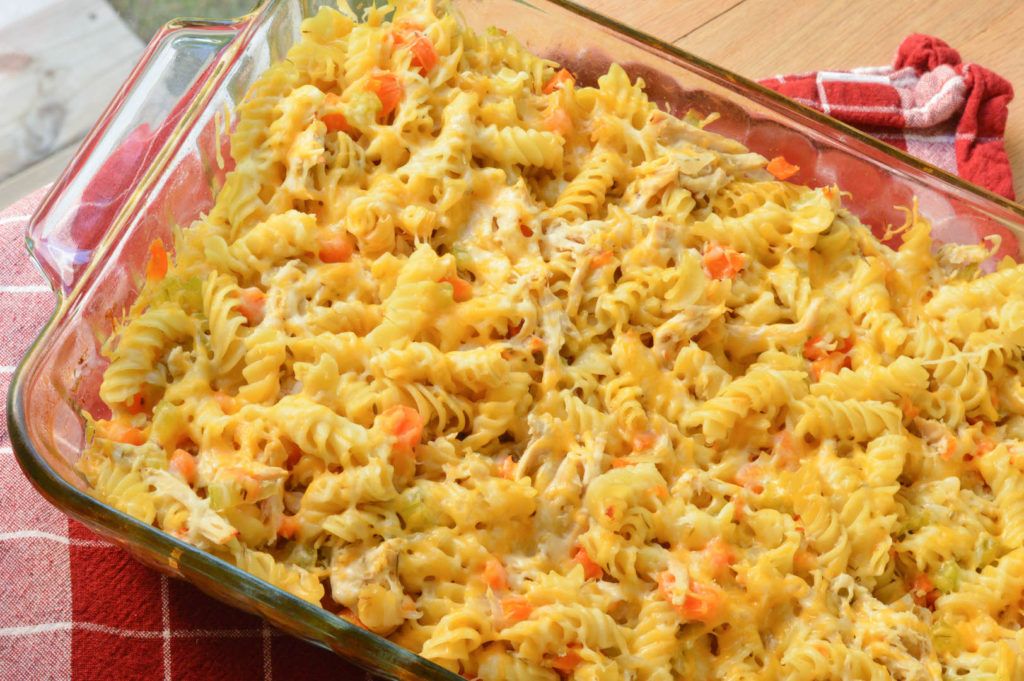 I am all about quick & easy dinners these days, especially ones that make enough for another meal of leftovers. This Chicken Noodle Soup Casserole was amazing! So comforting and savory, plus it tastes just like chicken noodle soup but in baked form! We paired it with a salad to complete the meal. This couldn't have been easier to make.  You just chop all the ingredients, dump it in the baking dish, stir & bake! You could even chop the veggies ahead of time and store them in airtight containers in the fridge for super quick assembly when ready to bake. This is going to be on my normal meal rotation for sure!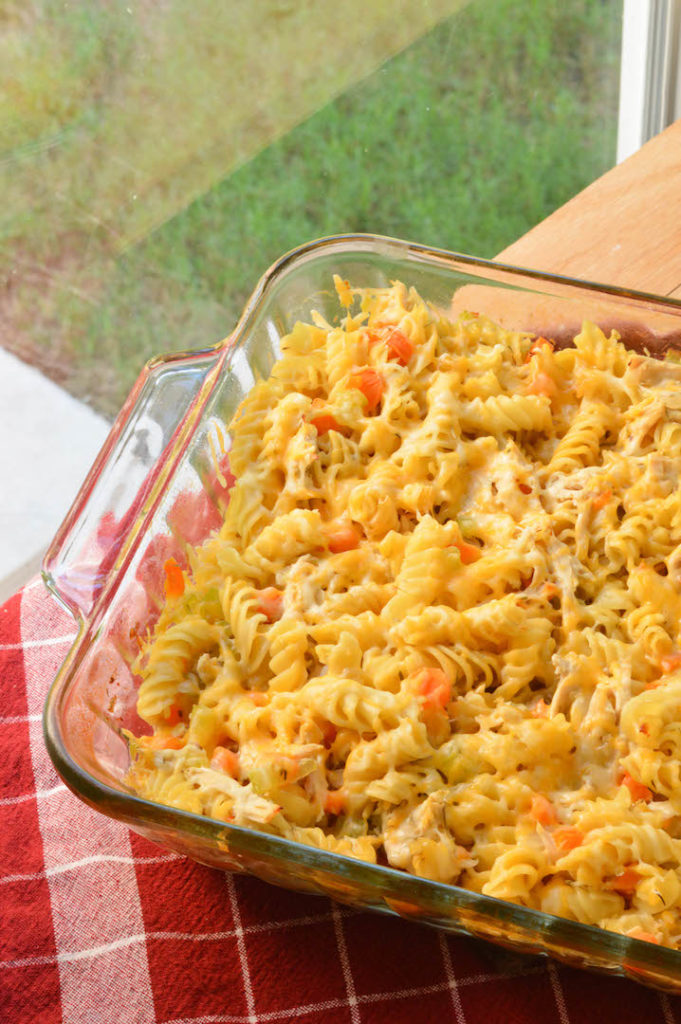 Chicken Noodle Soup Casserole
Source: The Seasoned Mom
Ingredients:
2 large chicken breasts, cooked & shredded
1 cup chopped celery
1 cup chopped carrots
1 cup chopped onion
1 tsp. dried thyme
2 tsp. minced garlic
12 ounces uncooked rotini pasta
4 cups low sodium chicken broth
1 tsp. salt
1 cup shredded cheddar or Colby jack cheese
Directions:
Preheat oven to 425 degrees, spray a 9 x 13 baking dish with cooking spray.
To the prepared dish, add chicken, celery, carrots, onion, thyme, garlic, uncooked pasta, chicken broth & salt. Stir together to incorporate and evenly distribute.
Cover dish with aluminum foil and bake for 40 minutes. Uncover and make sure pasta is al dente (if not cover and cook for a few more minutes).
Sprinkle top evenly with shredded cheese and bake uncovered for an additional 5 minutes until cheese is melted.
Notes:
Can easily halve this recipe and bake in an 8 x 8 baking dish.