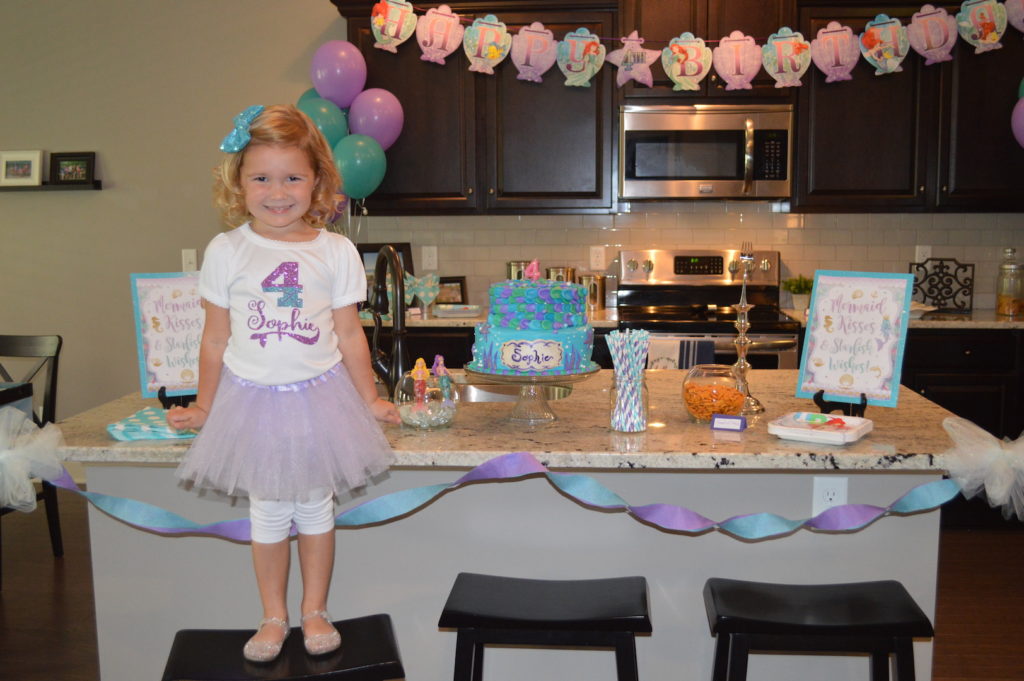 Sophie turned 4 last month and I wasn't going to do a party but she really wanted one, so we did a small family party. She is all about decorations so she asked for a Mermaid party and wanted lots of decorations so I obliged.
The cake was amazing!! We had it made and it tasted incredible and looked fantastic!! Was so thrilled with it!!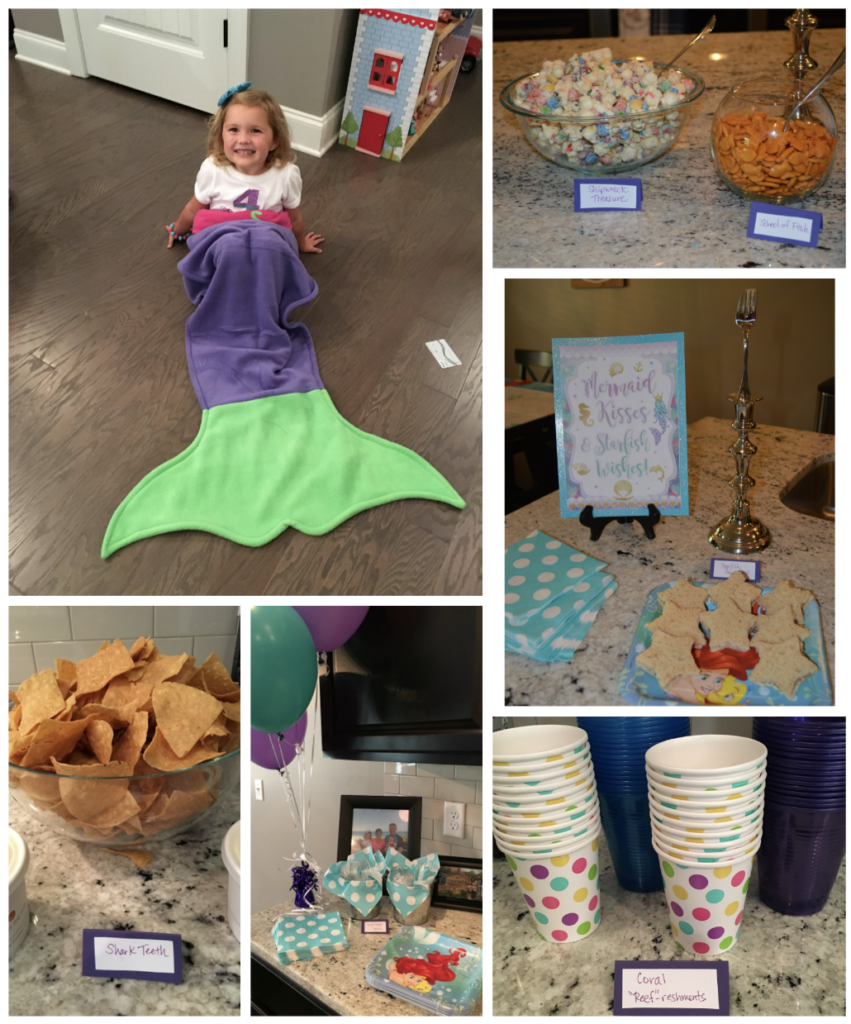 We had it catered by a local Tex Mex restaurant, Dos Bros to make it easier on me and had a burrito/taco bar with "shark teeth" tortilla chips & dips. Drinks were at the "coral reef-reshments" and we had "starfish" pb&j sandwiches, and "schools" of goldfish plus "shipwreck treasures" aka birthday cake popcorn. Plus some dinglehoppers (forks) for decorations just like in Little Mermaid.
This was a big hit with our little girl and was such a fun party!
Sophie's outfit is from Etsy, party banner is from party city, Mermaid sign also from Etsy