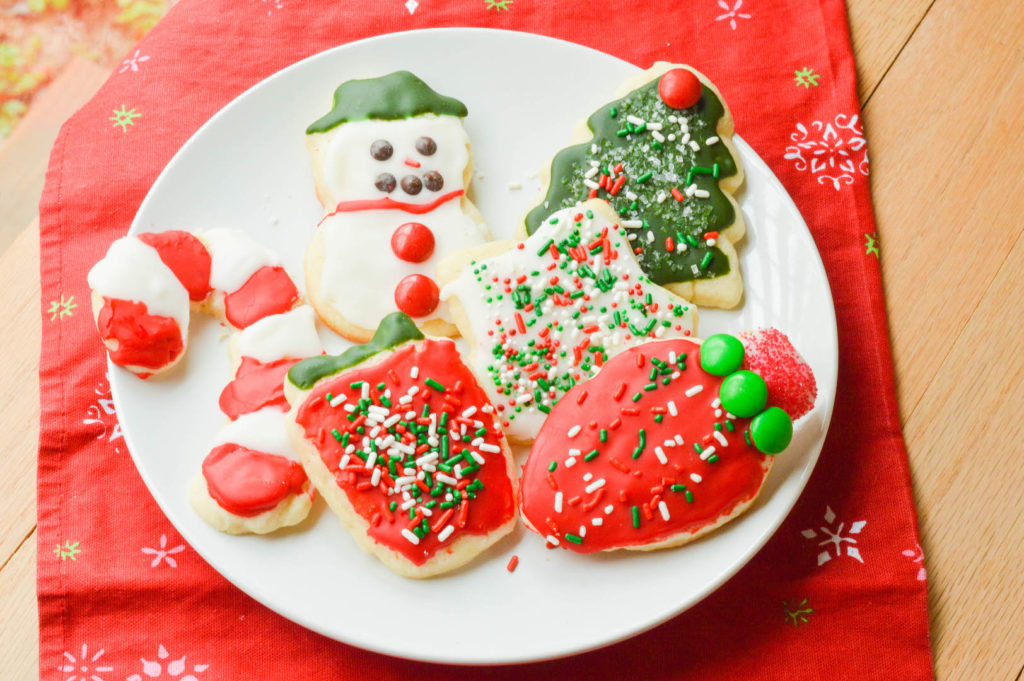 My best friend made these Best Ever Cut Out Sugar Cookies & Icing last year and shared some with us and they were the best sugar cookies I've ever had! I seriously have trouble not eating like 6 at a time! I knew I had to make them this year and share them with you all. They keep their shape great and the icing pairs perfectly with the cookie and they aren't too sugary sweet. So fun to decorate and they freeze great undecorated which makes them great for cookie decorating parties too! I have some other sugar cookie recipes on the blog as well, one that's great for decorating with just sugar sprinkles, and one great for buttercream icing.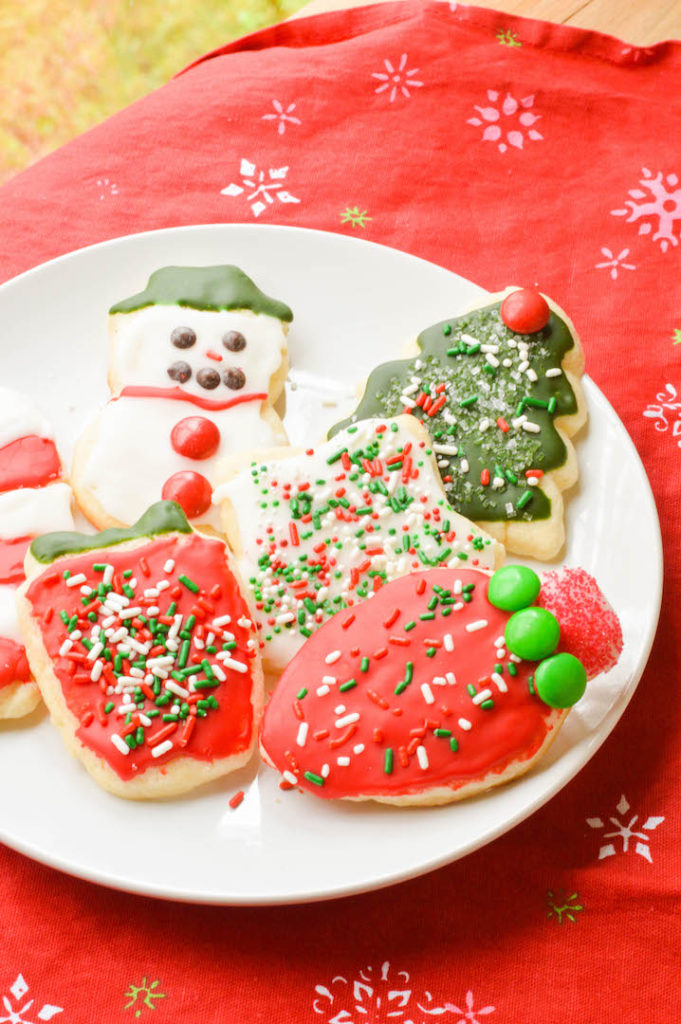 Best Ever Cut Out Sugar Cookies & Icing
Source: Cookies & Icing
Makes approx. 3 dozen depending on cut-out sizes
Ingredients:
For the Cookies:
1 1/2 cups (3 sticks) unsalted butter, room temperature
2 cups granulated sugar
4 eggs
1 tsp. vanilla
5 cups all purpose flour
2 tsp. baking powder
1 tsp. salt
Confectioner's sugar for rolling out dough
For the Icing: (Make 2-3 batches to cover all cookies, see notes)
2 cups confectioner's sugar
4 tsp. milk
4 tsp. light corn syrup
1/2 tsp. clear vanilla or almond extract
Sprinkles for decorating
Directions:
For the Cookies:
In the bowl of a stand mixer, add butter & sugar and beat until creamy. Add in eggs & vanilla and beat until incorporated.
In a separate large bowl, add flour, baking powder & salt and whisk to incorporate. Add to butter mixture gradually until just combined.
Cover and chill in refrigerator for at least 1-2 hours or overnight.
Preheat oven to 400 degrees. Cover baking sheets with parchment paper.
Take a large portion of the dough and roll out onto a clean surface sprinkled with confectioner's sugar to 1/4 to 1/2 inch thick.
Cut into shapes and transfer onto prepared baking sheets one inch apart. (Note: while you are rolling/cutting your shapes if dough gets too soft to handle just roll back up and put into the fridge to chill longer).
Bake for 6-8 minutes until centers are set. Allow to cool 1-2 minutes on cookie sheet and then transfer to cooling rack to cool completely.  Repeat with remaining dough.
For the Icing:
In a medium sized bowl add the confectioner's sugar, milk, corn syrup & vanilla/almond flavoring. Whisk together until smooth. You want a rather thick consistency so that the icing doesn't run, but if too thick add another tsp. of milk. Add in desired food coloring. (Note: this is for 1 batch of icing, I made 3 separate batches of this icing and colored each one a separate color to have enough icing).
To Decorate: 
Spread icing on cooled cooking and immediately top with sprinkles or candies. Allow icing to set, then store in an airtight container.
Notes:
*The undecorated baked cookies freeze great, we iced 1/4 of them and then froze the rest of the undecorated cookies to decorate at a later date). Simply thaw them out at room temperature and store in air tight container when ready to decorate.