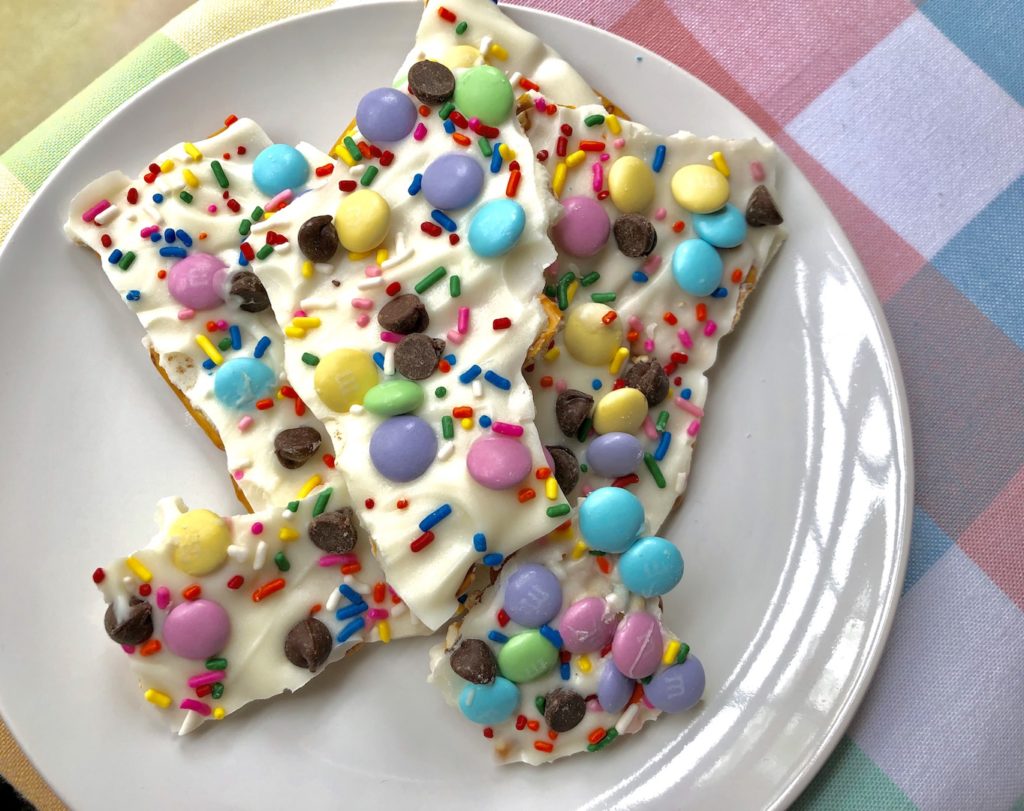 I was wanting to make a fun Easter treat with the kids but wanted to make sure it was something they could easily help with and that would be delicious. I decided to just make some chocolate bark with Easter Candy! This Easter Pretzel Bark is deliciously addictive with that salty sweet combo. I used Easter m&m's, chocolate chips and sprinkles but you could use any of your favorite chocolate Easter candy. The kids had a blast helping with this and they loved the results too! This could work with any holiday, just switch up the colors.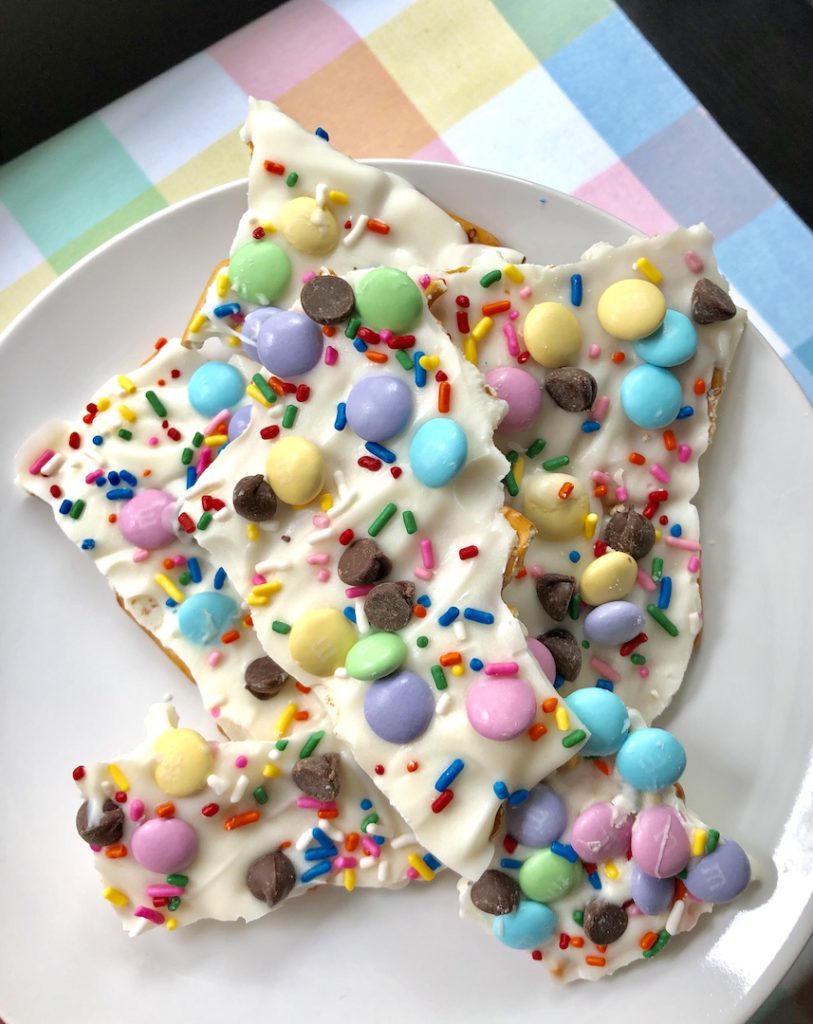 Easter Pretzel Bark

Ingredients:
Square Pretzels (approx. 1/2 a bag)
24 oz. almond bark
Approximately 6 oz. M&Ms
Approximately 1/2 cup semi-sweet chocolate chips
1/4 cup sprinkles
Directions:
Place almond bark in microwaveable safe bowl and cook in 20 second increments, stirring after each, until fully melted.
Meanwhile, cover a 9 x 13 rimmed baking pan with wax paper. Lay out pretzels in an even layer covering the baking pan.
Once almond bark is melted, pour evenly over top of pretzels and use a spatula to gently spread to cover the pretzels completely.
Once covered with the melted almond bark, sprinkle with m&m's, chocolate chips, & sprinkles. Place in refrigerator to chill until set.

Once set, break apart into pieces and store in an airtight container.