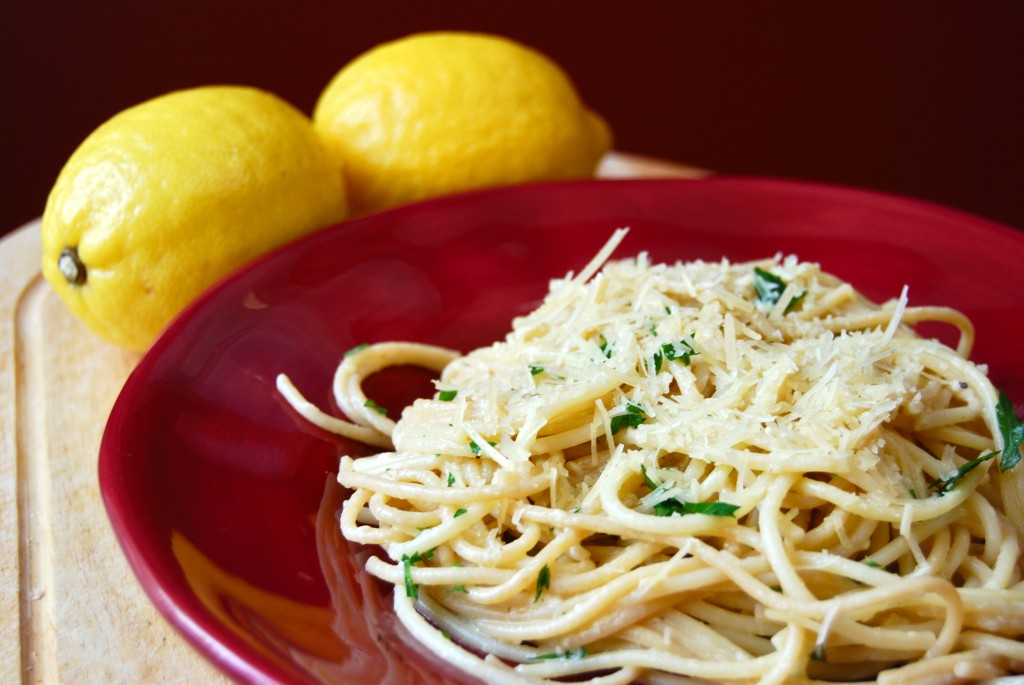 This pasta came across my google reader and I thought it would pair perfectly with the bread dipping spices, so I made plans to make it as soon as possible. This pasta was light and fresh and full of flavor. It makes for a really elegant meal, especially when topping it with a drizzle of olive oil. I halved the recipe below since it was just for Adam & I, and it was enough for two meals for us. The full recipe below would be great for entertaining 6-8 people and they will think you are so fancy!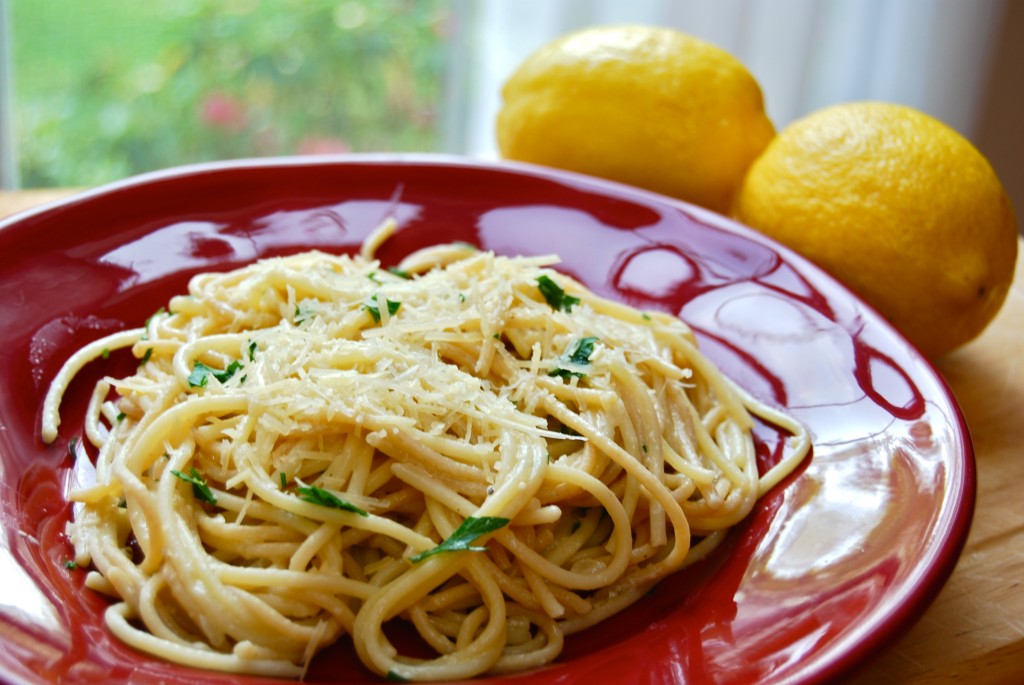 Spaghetti with Lemon and Olive Oil (al Limone)
Source: Cook Like A Champion, Adapted from Cook's Illustrated, January/February 2011
Ingredients:
Kosher salt
1 pound spaghetti
1/4 cup extra virgin olive oil, plus more for serving
3 tbsp. finely minced onion
1/4 cup fat free half & half (or heavy cream)
2 teaspoons finely grated zest and 1/4 cup juice from 3 lemons
1 ounce finely grated Parmesan cheese (about 1/2 cup), plus more for serving
Freshly ground black pepper
2 tablespoons Italian flat leaf parsley, chopped
Directions:
Bring 4 quarts of water to boil in a large pot. Once boiling, add 1 tbsp. salt to the water and then add in your pasta. Cook until pasta is al dente. Reserve 1 3/4 cups of pasta water, then drain pasta and set aside.
Now using your empty pot, heat 1 tbsp. of olive oil. Once hot, add onion & 1/2 tsp. salt, cooking until onions have softened. Add in 1 1/2 cups of pasta water & the half & half, whisk to combine. Bring to a simmer and cook for 2 minutes. Remove from heat and add the pasta back into the pot and toss to coat the pasta evenly. Stir in the remaining 3 tbsp. of olive oil, lemon zest & juice, parmesan cheese & pepper.
Cover and allow pasta to stand for two minutes so the sauce can thicken, tossing half way through. Add remaining pasta water and stir in the parsley. Serve topped with a drizzle of olive oil & parmesan cheese.