Recently we had a major yard sale and my mother-in-law brought over these fabulous muffins for us to enjoy for breakfast as a reward for our early morning and hard work at the sale. They were so fantastic! The best part is they are so versatile! You could change it up by adding so many different fillings. Even better, the batter lasts for up to six weeks in your refrigerator so you can make a batch whenever your muffin cravings hit! These are so moist and full of flavor and sweetness and surprisingly filling! I asked her if I could share these with you all and she said she would be glad for you all to enjoy these too. Thanks Neta!!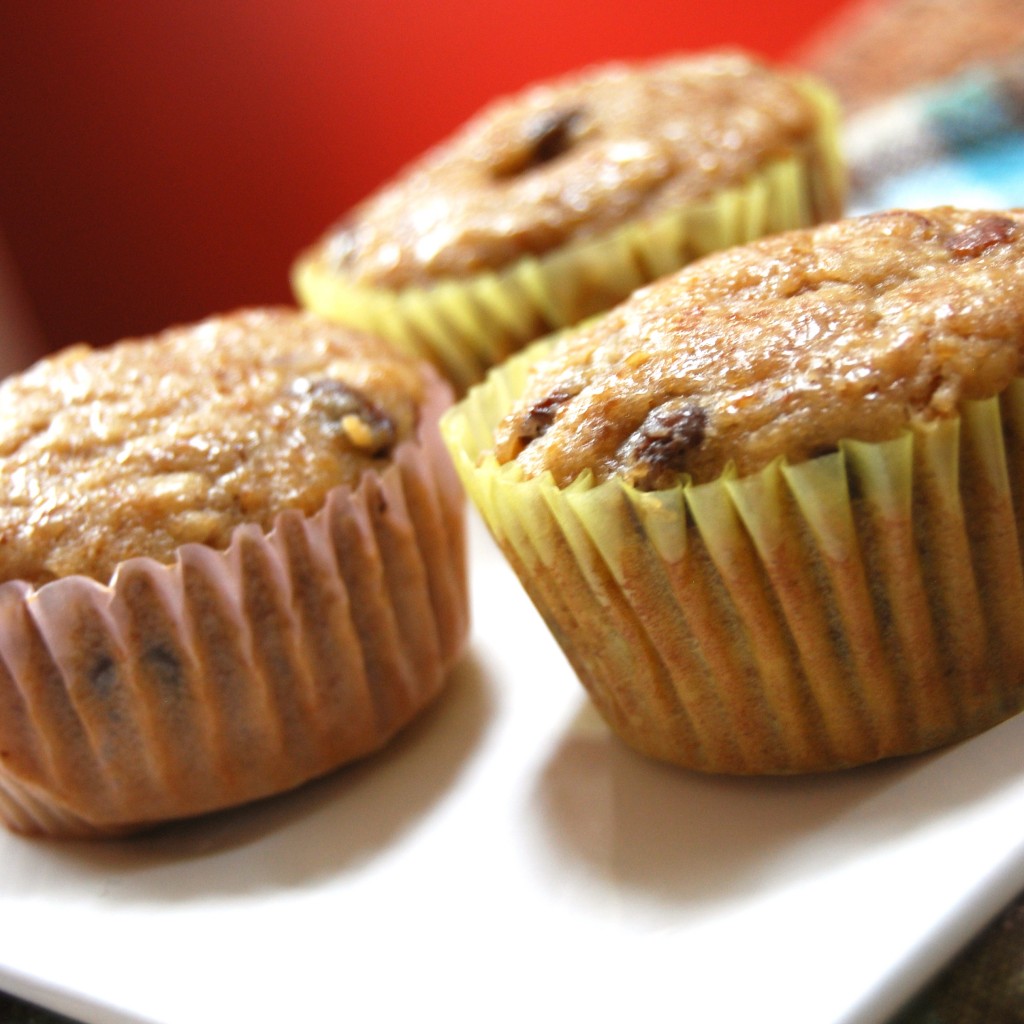 Six Week Bran Muffins
Source: Neta Graves (my mother-in-law)
Ingredients:
8-10 oz. of Raisin Bran cereal or Bran Flakes (approx. 1/2 of a regular box)
1 1/2 cups sugar
2 1/2 cups all purpose flour
2 1/2 tsp. baking soda
1 tsp. salt
1/2 cup vegetable oil
2 eggs
2 cups buttermilk
Directions:
In a large mixing bowl, combine the cereal, sugar, flour, baking soda & salt. Stir well. In a separate bowl, stir together oil, eggs & buttermilk. Add buttermilk mixture to dry mixture. Stir together well but do not over mix. Place in a sealable container in the refrigerator and let set several hours or overnight. (Batter lasts for up to six weeks in refrigerator).
When ready to bake a batch of muffins, scoop out desired amount and ladle batter into a muffin tin lined with cupcake liners, filling them 2/3 of the way full. Fill any vacant muffin wells 1/4 of the way with water. If batter is too thick, stir in a little bit of milk or buttermilk until a workable consistency is achieved.
Preheat oven to 375 degrees and bake for 18-20 minutes until golden brown.
Entire recipe makes 3-4 dozen regular sized muffins. Feel free to make these ahead and individually wrap and freeze to pull out muffins anytime you want them. Heat in microwave for a few seconds & enjoy! Muffins are best served warm.
Additions/Variations:
Add a small amount of one or two ingredients to the muffin batter to mix it up, some ideas are craisins, raisins, macadamia nuts, any other kind of nut, oatmeal, peanut butter, cinnamon, honey, brown sugar, chopped apples, bananas or peaches. For 2 cups of batter do not add more than 1/2 cup of fruits/nuts and no more than 2-3 tbsp. of sugar/honey. Too many additions will cause the batter not to rise, but don't be afraid to experiment!