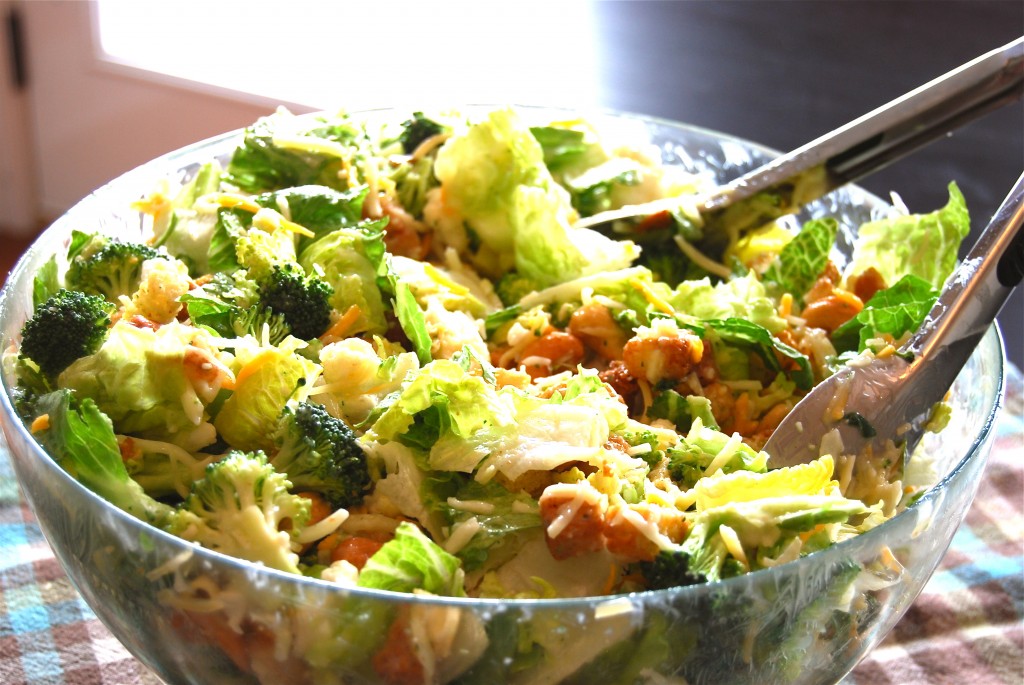 I know this probably doesn't sound like it would be that great, but trust me when I say this is one of those recipes you should go and make today! It is so delicious and addictive! You will want to keep it all for yourself! My friend Malinda made this for our bible study recently and our entire bible study immediately asked her for the recipe. The dressing is so creamy and flavorful and super easy too! I made this for Father's Day and my family definitely went back for seconds and Adam was super excited to eat the leftovers too. This is great for a summer cookout and everyone will rave over it! I served it with bbq chicken sandwiches, corn muffins, & homemade strawberry limeades (recipes to come).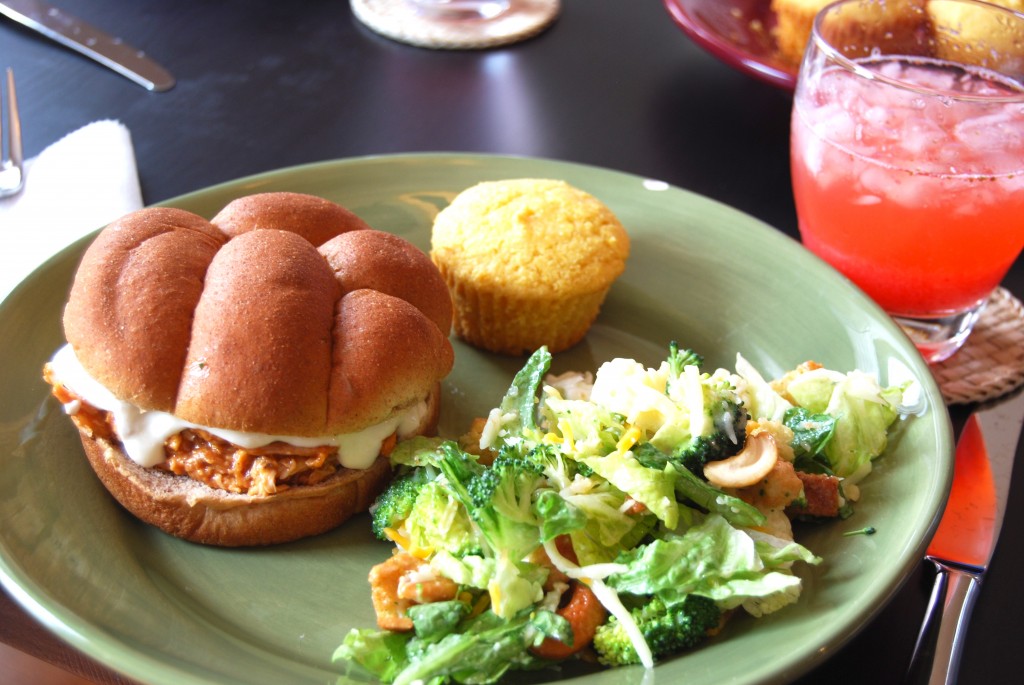 Broccoli Cauliflower Cashew Salad
Source: My friend Malinda

Ingredients:
Salad Mixture:
1 bag raw broccoli/cauliflower mix (or 1/2 head of broccoli & 1/2 head of cauliflower, cut into pieces)
1 head Romaine lettuce, torn into pieces (or about 1 1/2 bag salad mix)
2 cups 2% Shredded Four Cheese Blend (or cheese of your choice)
2 cups seasoned croutons
2 cups unsalted cashews
1/4 cup shredded Parmesan Cheese
Dressing:
1 cup Light Mayonnaise
1/2 cup sugar
1/4 cup shredded Parmesan Cheese
Directions:
Toss together all ingredients in salad mixture, set aside. For the Dressing mix together the mayo, sugar and parmesan cheese. Stir vigorously until well combined. Right before serving pour dressing over salad and toss to coat salad evenly.