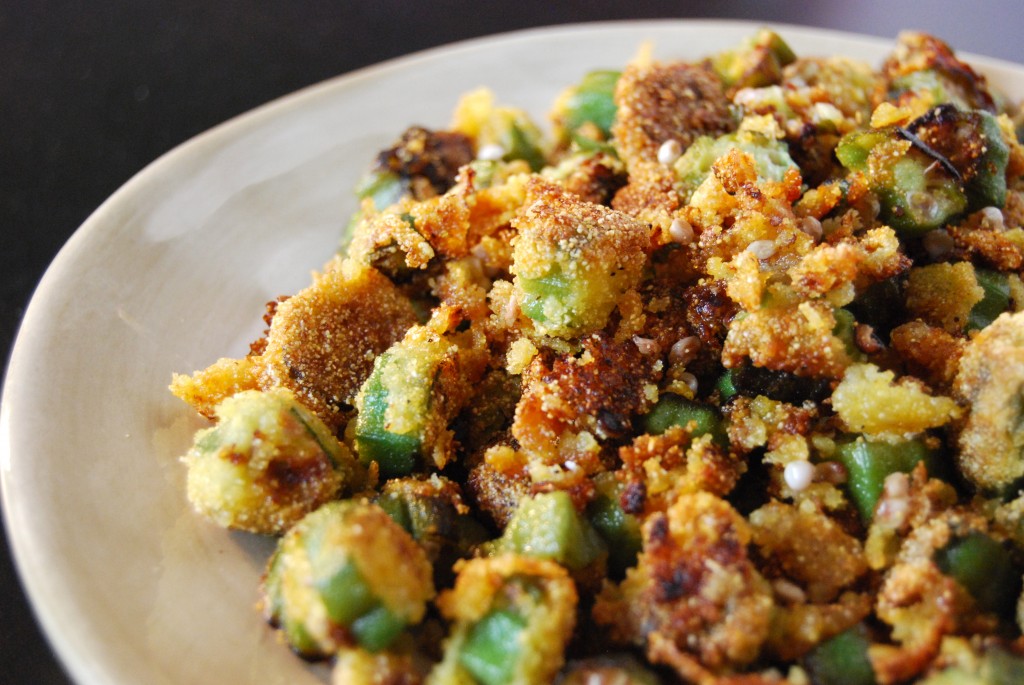 My mother-in-law is an amazing cook. She can whip up most anything by adding a "little of this and a little of that." She should really have a restaurant! I have lots of favorites that she makes and one of them is her pan fried okra. Recently she gave me some okra fresh from her garden and the directions on how to make her okra. I stuck the okra in the freezer and saved it for when I would have time to make it. She did instruct me if freezing the okra, take it straight from the freezer and lightly rinse it off and cut it and fry it straight from there and DO NOT let it thaw out or it will get soggy. This okra turned out fabulously. It was crunchy and even light tasting, not heavy like deep fried okra. Great way to eat your summer veggies!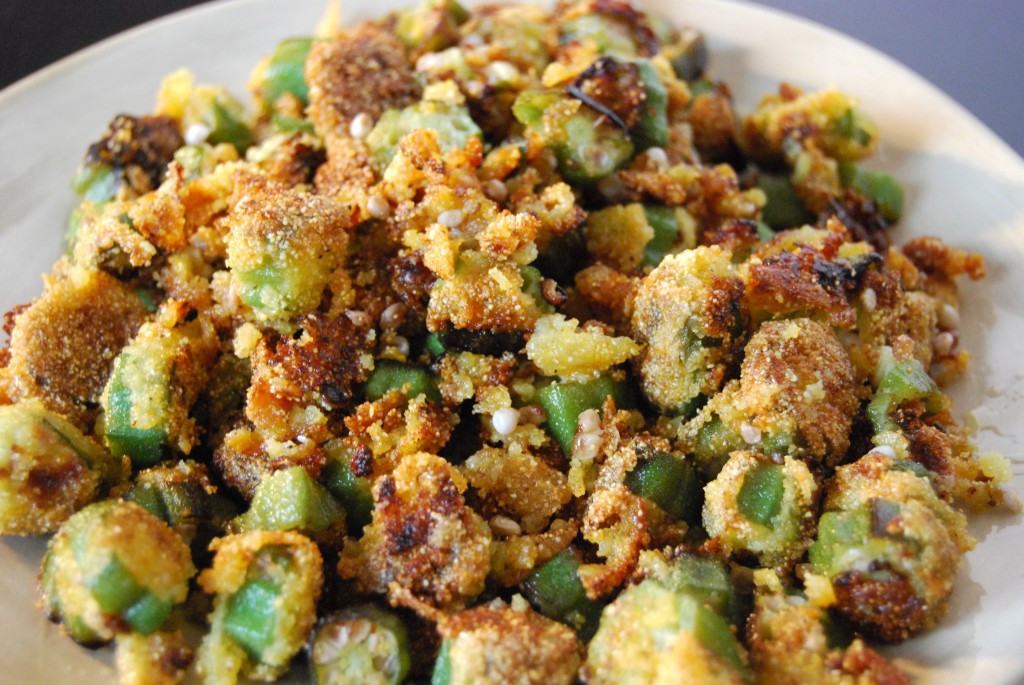 Pan Fried Okra
Source: My mother-in-law
Ingredients:
3 cups okra, cut into 1/2 inch rounds
1/3 cup buttermilk
1/2 cup cornmeal
1/4 cup extra virgin olive oil (may need a bit more)
Salt, to taste
Directions:
If using frozen okra, just lightly rinse and do not let thaw. Trim off ends of okra and cut into 1/2 inch rounds. Place okra in a gallon zippered bag and add buttermilk. Seal bag and toss to coat okra. If okra is not well covered, add more buttermilk 1 tbsp. at a time until okra is well coated.
In a separate clean gallon bag add cornmeal and then add the okra to the bag, seal and toss until okra is well coated with the cornmeal. If needed add an additional tbsp. of cornmeal.
Meanwhile, in a large skillet add olive oil (need enough to cover the bottom of the skillet). Heat over medium high heat until oil is hot. Add the coated okra to the skillet and reduce heat to medium. Cook on one side for 5 minutes allowing okra to begin to brown. After five minutes, turn okra and sprinkle with salt. Turn okra every 5 minutes, sprinkling with salt each time until okra is golden brown in color. This should take approximately 20-25 minutes. Taste okra and salt more if needed.