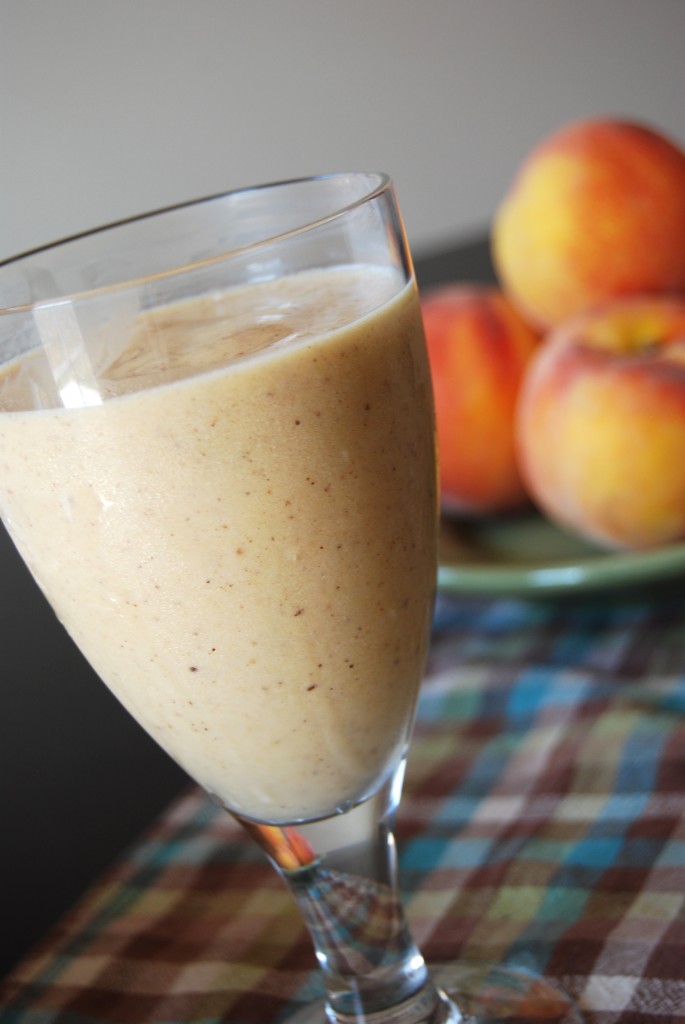 I don't know about where you live, but if you live anywhere near the south or midwest, it is Hot as Fire!! So hot you can't even really go to the pool!! Cry!! All can do is stay in the air conditioning and sip on a cold drink and talk about how hot it is outside. That's where these milkshakes come in. They are a great refreshment from the blistering heat plus a great use for all the peaches that are in season right now. I got a bushel from a local store, peeled and sliced them and put them up in the freezer in baggies for times just like this!! These were delicious! A little something sweet but a way to let the peach flavor shine at the same time. Also, I used Mayfield's Ice CreamIER which is reduced fat and no sugar added to save some calories. I think Edy's and Bryer's have similar ones too, but feel free to use your favorite vanilla ice cream. Stay cool!!
Peach Pie Milkshakes
Ingredients:
1 cup vanilla ice cream
2 large peaches, peeled, sliced & frozen
1 1/2 cups milk
3/4 tsp. nutmeg
1/2 tsp. apple pie spice (or 1/4 tsp. cinnamon & 1/4 tsp. all spice)
pinch cinnamon
pinch salt
Half packet of truvia or splenda (or 1/4 to 1/2 tsp. sugar)
Directions:
Remove peach slices from freezer and break them up a bit so they fit in your blender. Add peach slices, ice cream, milk, spices, salt and sweetner to blender (if using sugar start with 1/4 tsp. and add more to taste). Blend until pureed and the consistency of a milk shake. Pour into glasses and enjoy the refreshment! Makes approximately 2 large or 4 small shakes.