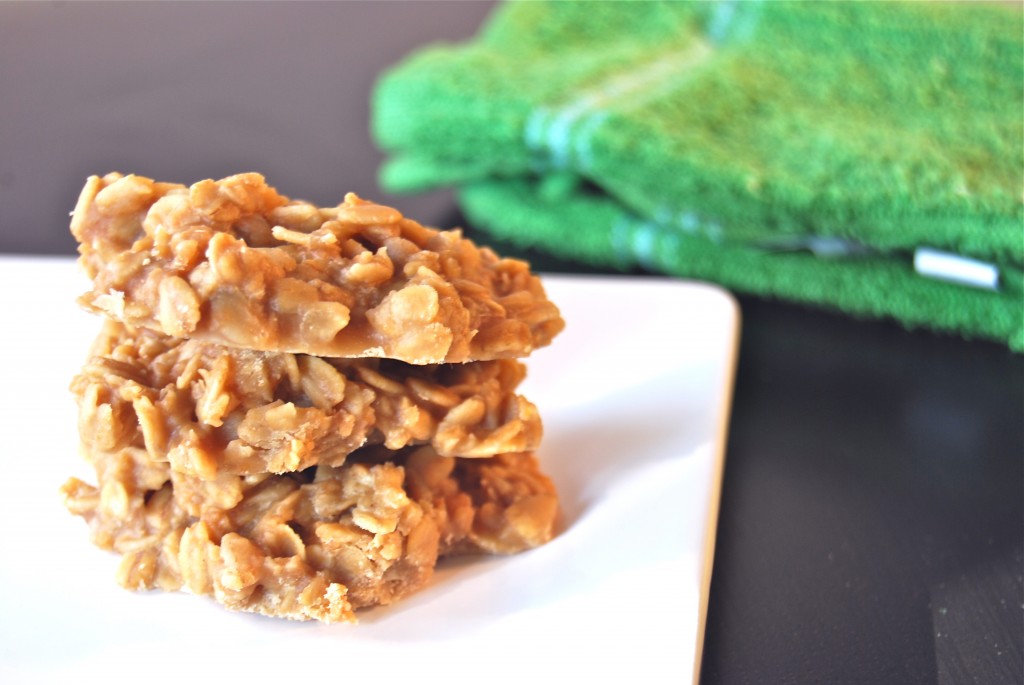 No bake cookies are so great for hot days when you don't want to use an oven, or just days where you want a sweet treat but don't feel like actually baking.  I love the chocolate version of these and I thought it would be fun to make a purely pb version.  These came out a bit too vanilla-y tasting so I tweaked the recipe a bit below to fix that for next time. I also just made a half batch which made about a dozen cookies and that is what I'm listing below. I just love the texture of these cookies.  Very addictive! I kept breaking off little pieces.  Sorry for so many sweet treats lately, we just got back from Disney World and I haven't been cooking much in the past couple of weeks.  I do have some entree & side dishes lined up for you guys in the next couple of weeks though! Be on the lookout for a Disney post later this week.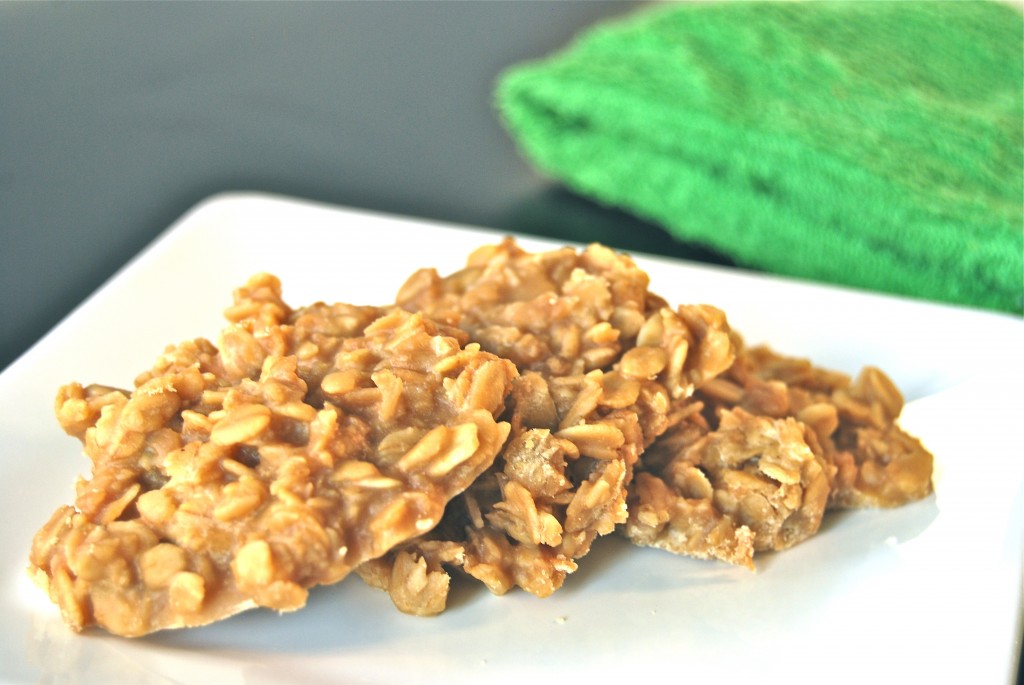 Peanut Butter No Bake Cookies
Source: food.com
Ingredients:
1 1/2 cups old fashioned oatmeal
3 1/2 tbsp. peanut butter
1/2 tsp. vanilla
1 cup brown sugar
1/4 cup milk
1/8 cup butter
Directions:
Spread a sheet of wax paper onto your counter to cool cookies on.
In a large bowl mix together oatmeal, peanut butter and vanilla, set aside.
In a medium saucepan combine sugar, milk & butter and cook over medium heat and bring to a boil.  Boil mixture for a full minute.
Remove from heat and pour over oatmeal mixture and stir until oatmeal is completely coated.
Spoon out cookie sized scoops onto the waxed paper and allow to cool until set and firm.  Store in an airtight container.