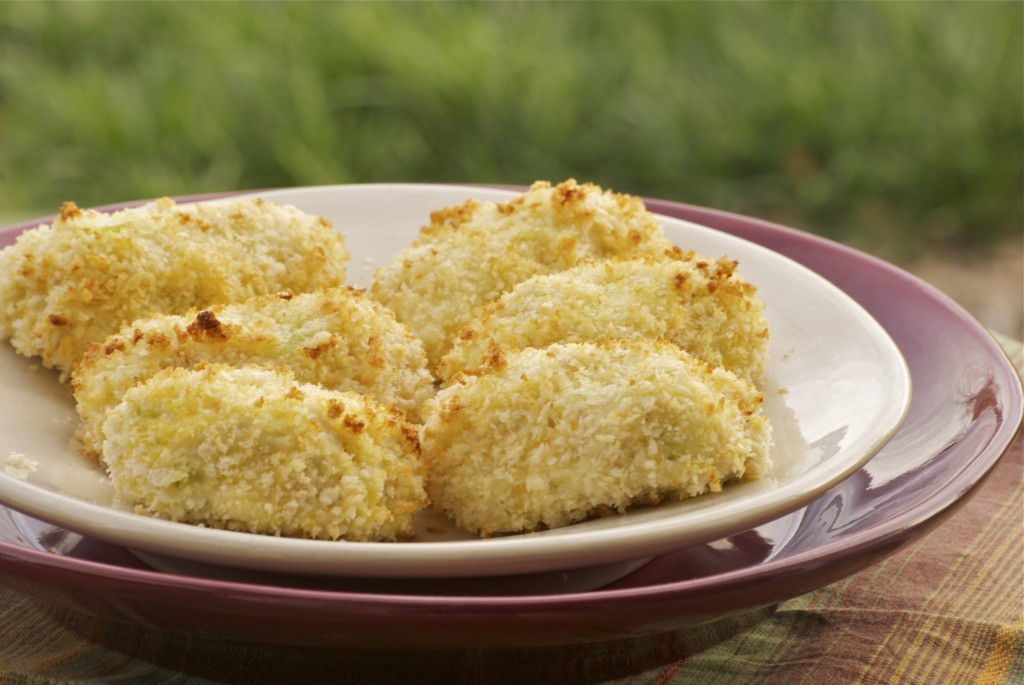 This is going to one of those recipes I make frequently! It is one of the best entrees I have made in a while and so easy too!  I took a couple of things from different recipes and made my own.  These were so creamy and comforting and had a great crunch on the outside from the panko.  This would also work great with leftover turkey from Thanksgiving too! Most of the ingredients I keep on hand, so it makes for a easy meal anytime.  This was the main dish for my mini Thanksgiving with my in-laws last weekend and my family really loved this! Oh and recently I saw a tip on a blogger's facebook page (can't remember who-sorry!) to put the cooked chicken in the stand mixer with the paddle attachment and mix it to shred the chicken.  It worked perfectly!! I will never shred chicken by hand again!!!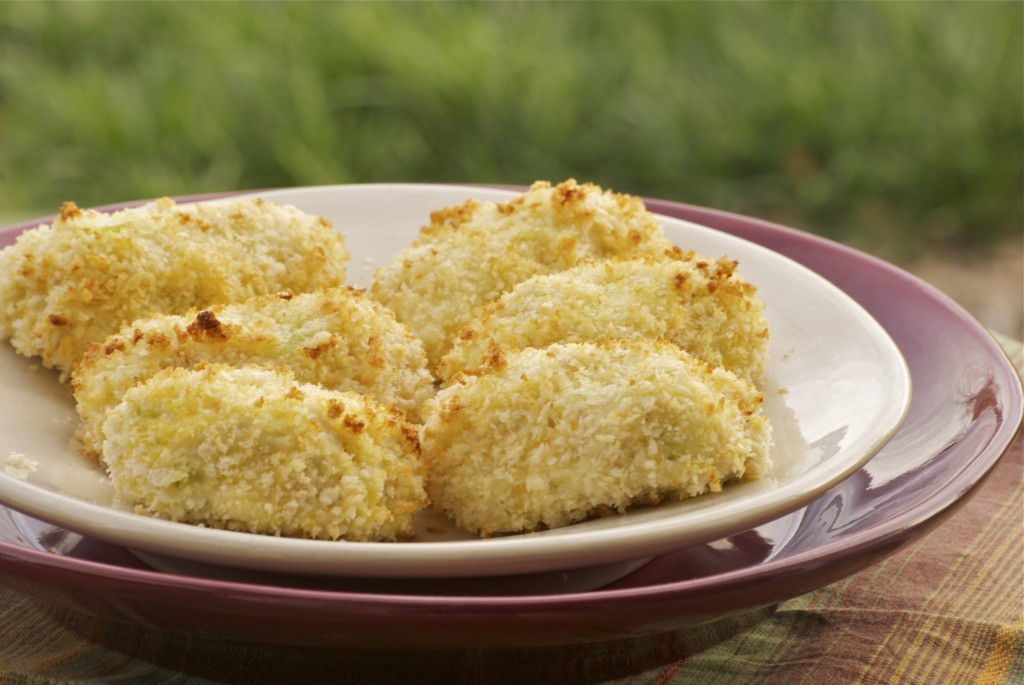 Chicken Croquettes
Source: Inspired by Skinny Taste and Made By Melissa
Makes 10 Croquettes
Ingredients:
3 large chicken breasts, cooked and shredded
1 cup 2 %  shredded cheddar cheese (or your favorite cheese blend)
4 oz. 1/3 less fat cream cheese, softened
1 stalk celery, chopped
3 tbsp. light sour cream
4 tbsp. milk
1/2 tsp. thyme
1/2 tsp. salt
1/4 tsp. ground black pepper
1 egg, beaten
2 cups panko bread crumbs
Coooking Spray
Directions:
Preheat oven to 450 degrees.  Line a baking sheet with parchment paper, set aside.
Place chopped chicken, cream cheese, & cheddar cheese in the bowl of a stand mixer.  Mix together until creamy.  Add in celery, sour cream, milk, thyme, salt & pepper.  Mix until combined.
In a small bowl add egg and beat.  In another bowl add your bread crumbs.
Scoop approx. 1/4 cup of the cream cheese & chicken mixture and form into rounded oval shapes to make the croquette.  Dip the croquettes first into the beaten egg (dripping off any excess) and then coat in the bread crumbs.  Place on baking sheet and repeat for remaining croquettes. Right before you bake croquettes, lightly spray the tops with cooking spray.
Bake for approximately 15 to 20 minutes until the crumbs are lightly golden brown and crispy.