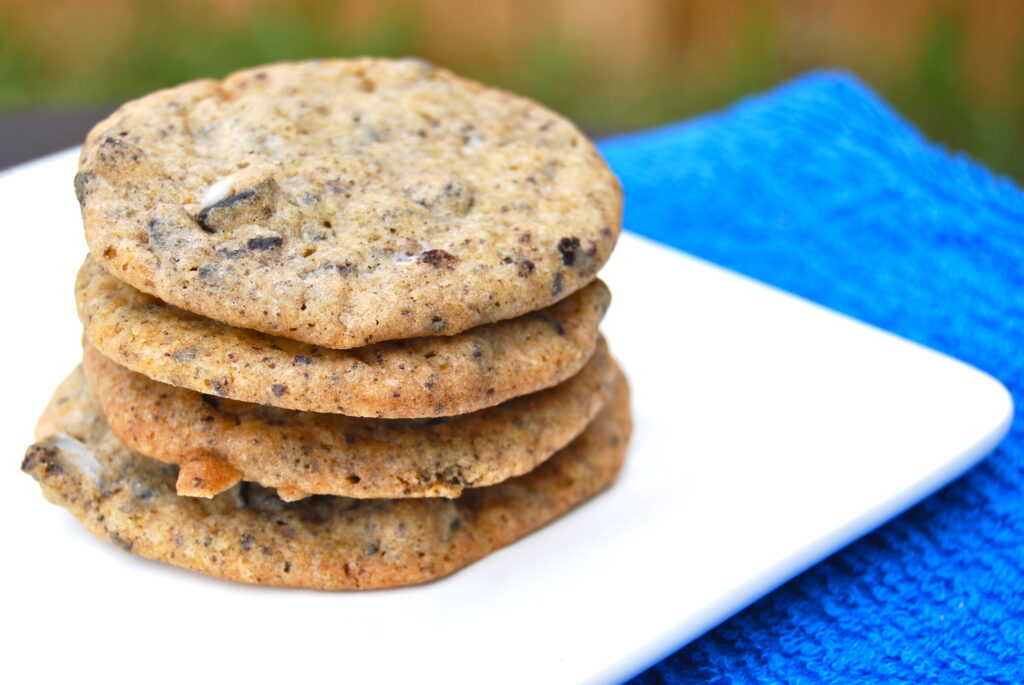 It's officially December, my favorite time of year! I can't wait for Christmas movies, hot chocolate, Christmas lights and lots of time with family & friends.  Not to mention all the cookies & treats!! I made these cookies & cream cookies a while back but had so many things I wanted to share with you that I decided to wait & post them until prime cookie time! These were soft and chewy and anyone that tried them couldn't eat just one! They would make a great addition to your holiday treat bags or for anytime of year. Visit the side bar for some other cookie ideas.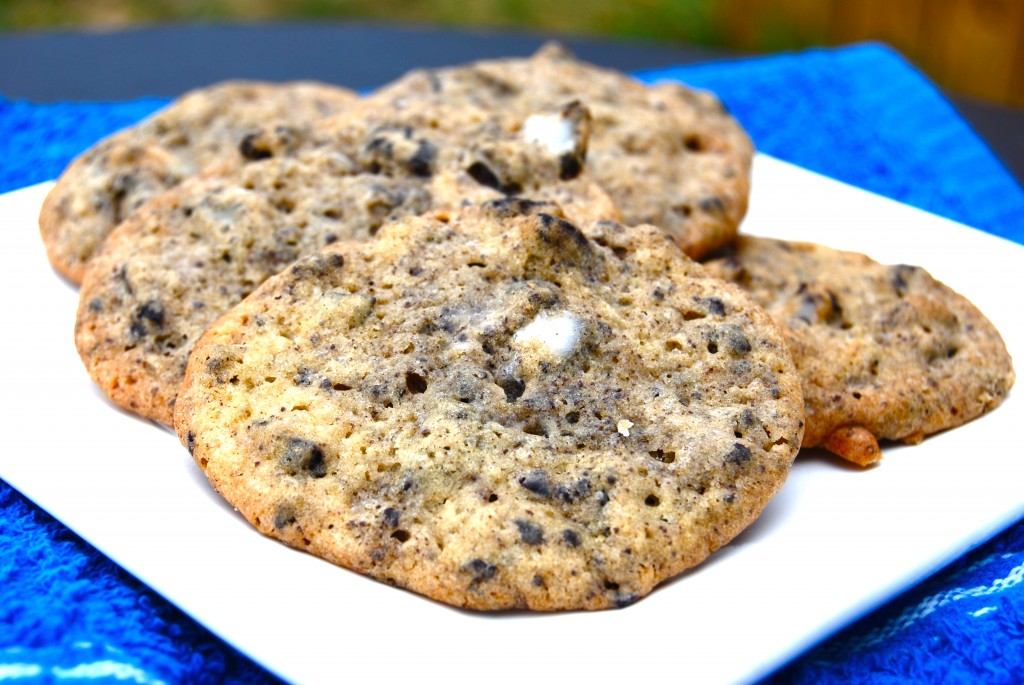 Cookies & Cream Cookies
Source: Sing for Your Supper
Ingredients:
1/2 cup butter, softened
1/3 cup plus 1 tbsp. sugar
1/3 cup brown sugar, packed
1 tsp. vanilla
1/2 tsp. salt
1/4 tsp. baking soda
1/2 tsp. baking powder
1 egg
1 1/2 cups all purpose flour
2 tbsp. milk
1 1/2 cups Oreos, chopped
Directions:
Preheat oven to 350 degrees.  Line 2 baking sheets with parchment paper, set aside.
In the bowl of a stand mixer add the butter, sugar, brown sugar, vanilla, salt, baking soda, & baking powder and mix until well incorporated.  Add in egg and mix well.  Scrape down the sides of the bowl and beat until smooth.  Add in flour and beat until fully incorporated.    Stir in the milk and then add the chopped oreos and stir until evenly distributed.  Drop the cookies by rounded tablespoons onto the baking sheets, approximately 2 inches apart.
Bake for approximately 11 to 15 minutes until lightly golden brown and a little darker around the edges.  Cool directly on the baking sheets.  Once cool, store in an airtight container until ready to serve.