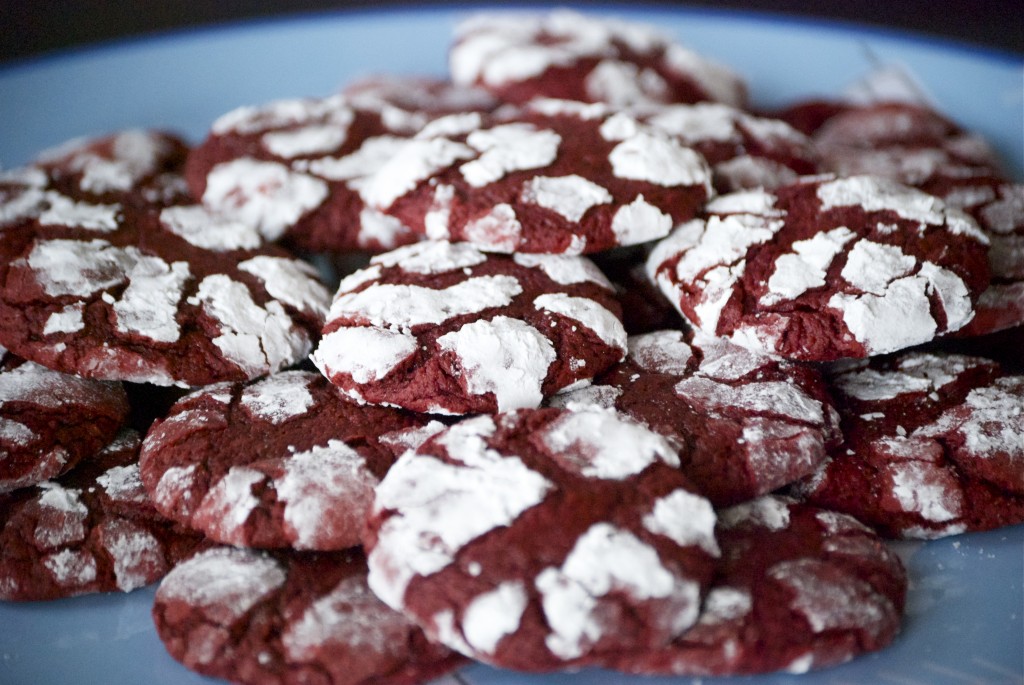 This is one of those recipes that I saw and I just couldn't resist making it right away.  I had a Christmas gathering to go to and wanted to bring a dessert and thought these would be great to take.  The original version added peppermint but I opted to go with just straight red velvet so I didn't have to make a trip to the store.  These were a big hit! I think they would be even better with frosting sandwiched between two cookies! I'm always a fan of the sandwich cookies.:) These lended a soft yet chewy cookie, which is my favorite cookie consistency, plus they are super festive for Christmas or Valentine's!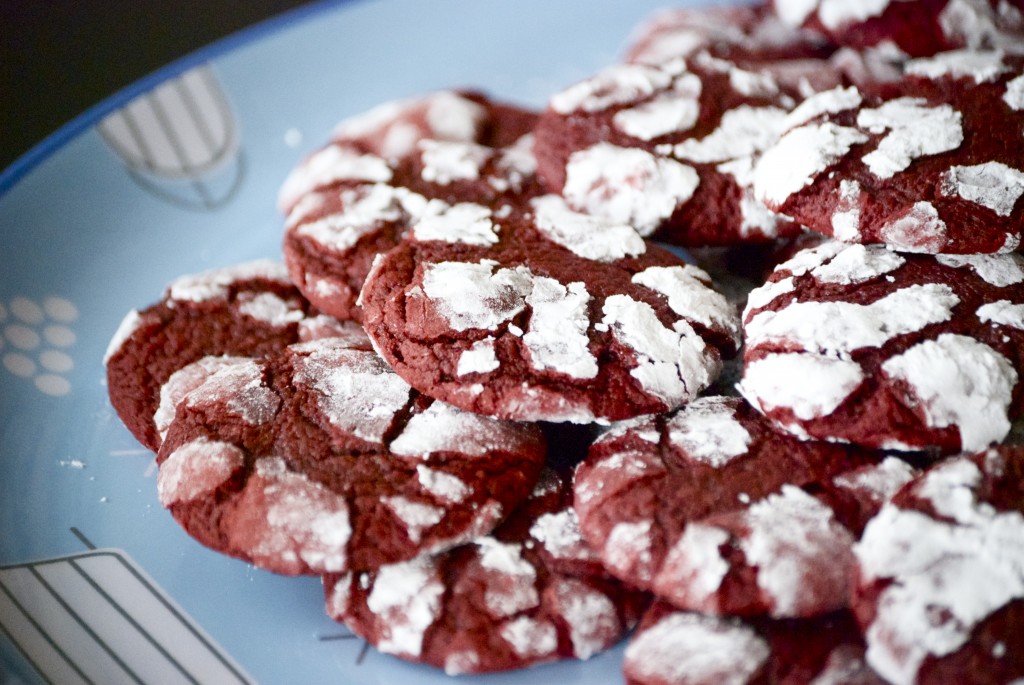 Red Velvet Crinkle Cookies
Source: Cookin' Cowgirl
Ingredients:
1 Box Red Velvet Cake Mix
6 tbsp. unsalted butter
2 eggs
1 tsp. vanilla extract
1/2 to 1 cup powdered sugar
1/2 to 1 tsp. corn starch
Directions:
Preheat oven to 375 degrees.  Cover two baking sheets with parchment paper, set aside.
In a small bowl, melt the butter in the microwave in 30 second intervals.  Once melted, let cool.
In the bowl of a stand mixer, beat together the cooled butter, cake mix, eggs & vanilla until fluffy & smooth.
In a shallow bowl, mix together 1/2 cup powdered sugar & 1/2 tsp. corn starch.  Roll cookie dough into 1 inch balls and then  roll in the powdered sugar mixture.  (If you run out of powdered sugar, stir together an additional 1/2 cup powdered sugar & 1/2 tsp. corn starch).  Place cookie dough balls on the prepared baking sheets, ensuring to space them 2 to 3 inches apart as the cookies spread out quite a bit.
Bake for 9 minutes exactly.  The cookies will not look done, but they will set up more as they cool.  Remove from oven and allow to cool on the cookie sheets for 1 minute and then place cookies on a cookie sheet to cool completely.  Store in an airtight container.