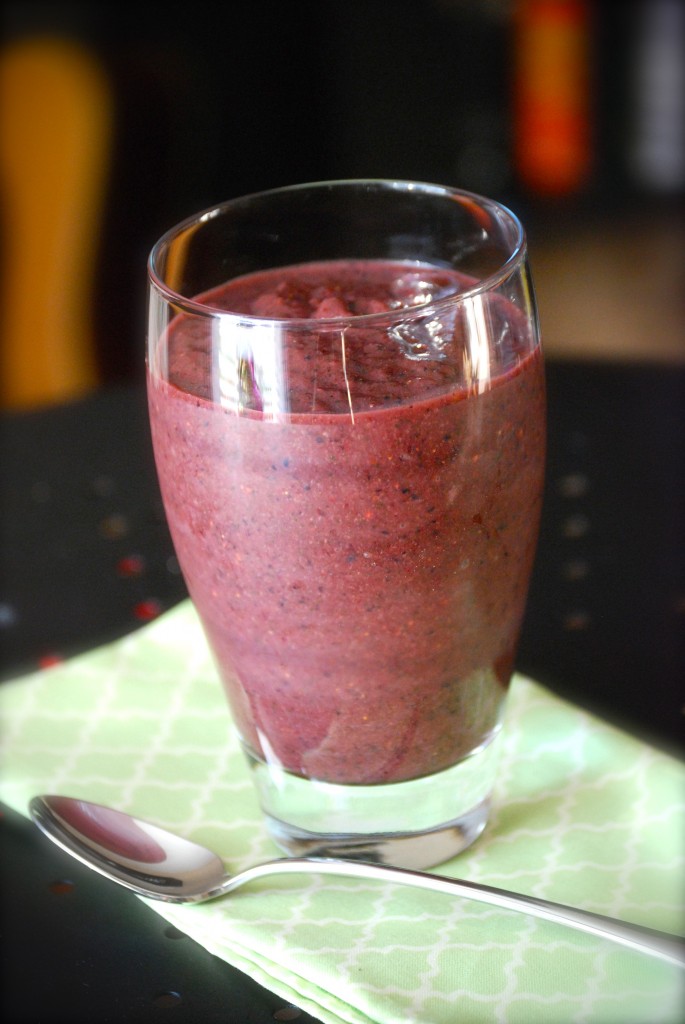 I don't know about you, but I definitely ate my share of heavy carbs, cheese, cookies & candy over the week of Christmas & New Year's.  While it all tasted amazing, it left me feeling tired and overloaded from all of that heavy food and I needed something to detox from all that overindulgance.  When I saw this detox smoothie I knew I had to make it right away to reenergize me and get some healthy nutrients flowing! This is also another great way to get your fruit intake in and sneak in some veggies (spinach)! The berries have lots of antioxidants and the spinach is packed full of good for you stuff, and we all know how that worked for pop-eye right?! Plus it tastes good-bonus! And for those of you skeptical about using the spinach, you really can't taste it.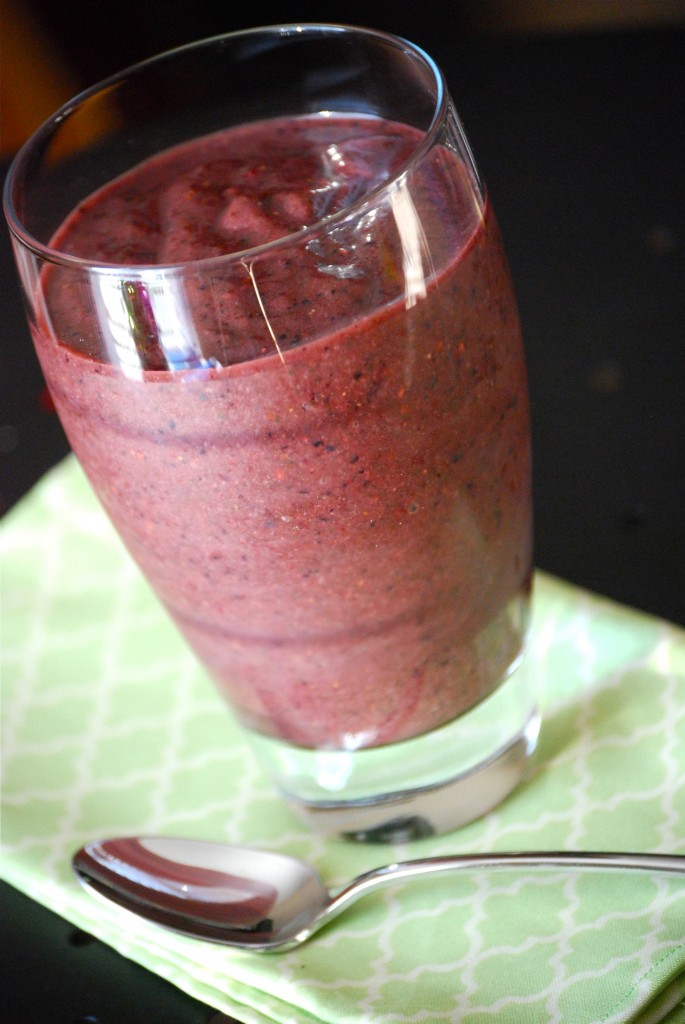 Holiday Detox Smoothie
Source: slightly adapted from I Am Baker
Ingredients:
1 1/2 cups frozen mixed berries
1 cup water
1/2 banana
1 cup spinach or baby spinach leaves
1 tbsp. natural peanut butter
1/2 to 1 tsp. vanilla
1 packet stevia or 2 tsp. sugar
1 to 2 tsp. honey
Directions:
In a blender or a food processor, add berries, water & banana.  Blend until smooth.  Add in spinach and blend.  Add in peanut butter, 1/2 tsp. vanilla, 1 tsp. honey and stevia/sugar.  Blend until incorporated.  Taste and then add more honey & vanilla if necessary.
Makes 1 large smoothie, or 2 small smoothies.