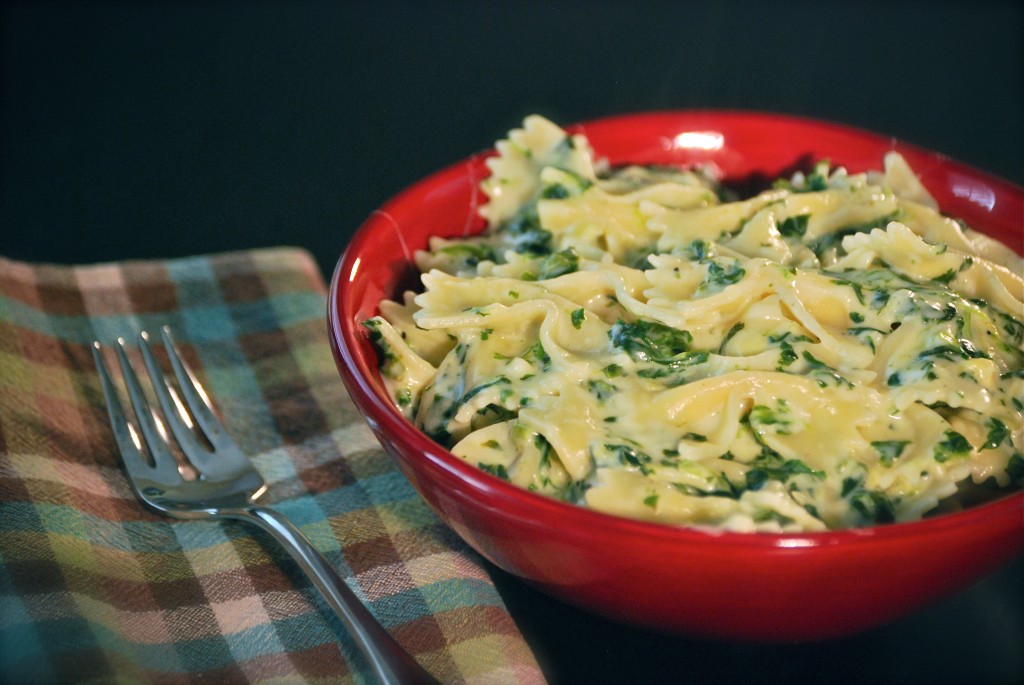 Everyone loves Spinach & Artichoke dip. It's always a huge hit at parties, so when I found this recipe for spinach & artichoke pasta, I thought it was a genius idea! After I tasted this (and photographed it) I thought it would be better if baked, so I went that route and it was really comforting and tasty.  I especially loved the top parts with the extra melty cheese that added a bit of a crunch.  This isn't exactly a healthy meal, though I did lighten it up with reduced fat cream cheese & cheeses, but its still an indulgent meal. At least it has spinach, right?!? That's got to count for something!;)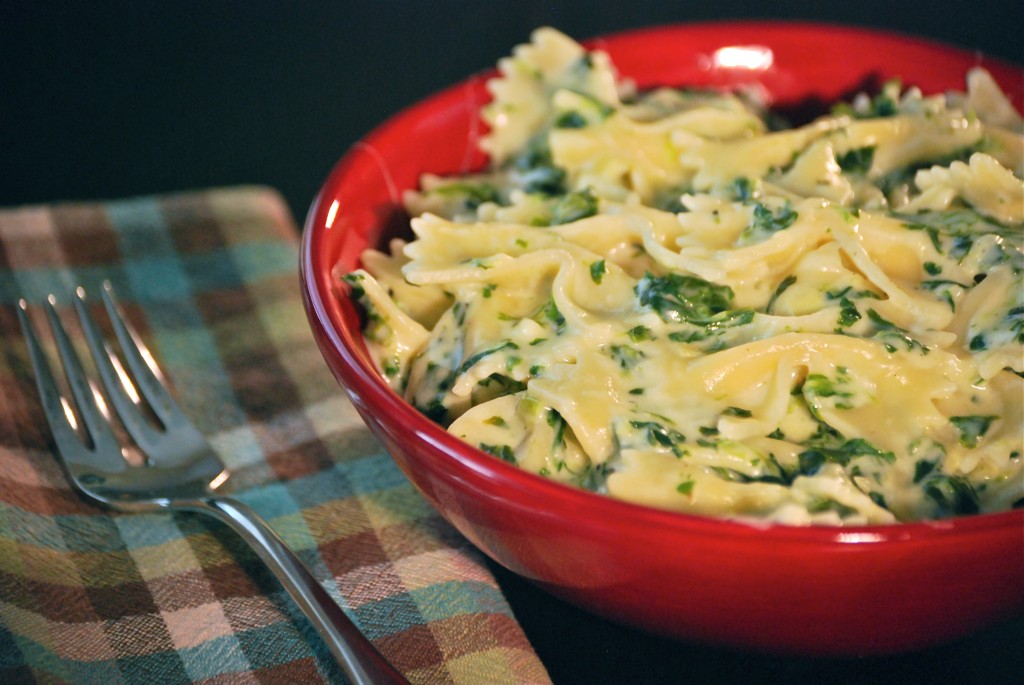 Spinach & Artichoke Pasta
Source: Sunny Side Up in San Diego 
Ingredients:
1 Box (16 oz.) Bowtie Pasta
1 tbsp. butter
1 tbsp. extra virgin olive oil
1/4 cup onion, chopped
2 cloves garlic, minced
1 tsp. salt
1/2 tsp. freshly ground black pepper
1 small package frozen chopped spinach, thawed & excess water drained
1/2 cup artichokes, chopped
2 tbsp. flour
1 1/2 cups milk
4 oz. 1/3 less fat cream cheese
2 cups shredded part-skim Mozzarella cheese
1/4 cup shredded cheddar cheese, plus more for topping
Directions:
Preheat oven to 350 degrees.
Bring a pot of water to boil.  Add a healthy pinch of salt.  Add pasta and cook according to package directions. Drain pasta and set aside.
Meanwhile, in a medium sized pot, heat butter & olive oil over medium heat, allowing butter to melt.  Once melted, add the onions and cook until translucent, approximately 3-4 minutes.  Add in garlic and cook for 30 seconds to a minute more.  Add in spinach, artichokes, salt & pepper.  Stir to combine and cook for approximately 1 minute.  Stir in the flour and and cook for a minute more.  Add cream cheese and cook until it is mostly melted.  Add in the milk, a little at a time, stirring continually.  Bring mixture to a simmer and cook approximately 3-4 minutes until milk starts to thicken slightly.  Remove from heat and add the cheese, a little at a time, until melted.  Add spinach mixture to pasta and gently stir to coat.
Pour pasta mixture into a 9 x 13 baking dish.  Top with additional cheddar cheese (approximately 1/4 to 1/2 cup, depending on how cheesy you like it).  Bake for approximately 20 to 25 minutes, until cheese has melted and is slightly bubbly.
*You could easily add chicken into this to add extra protein.