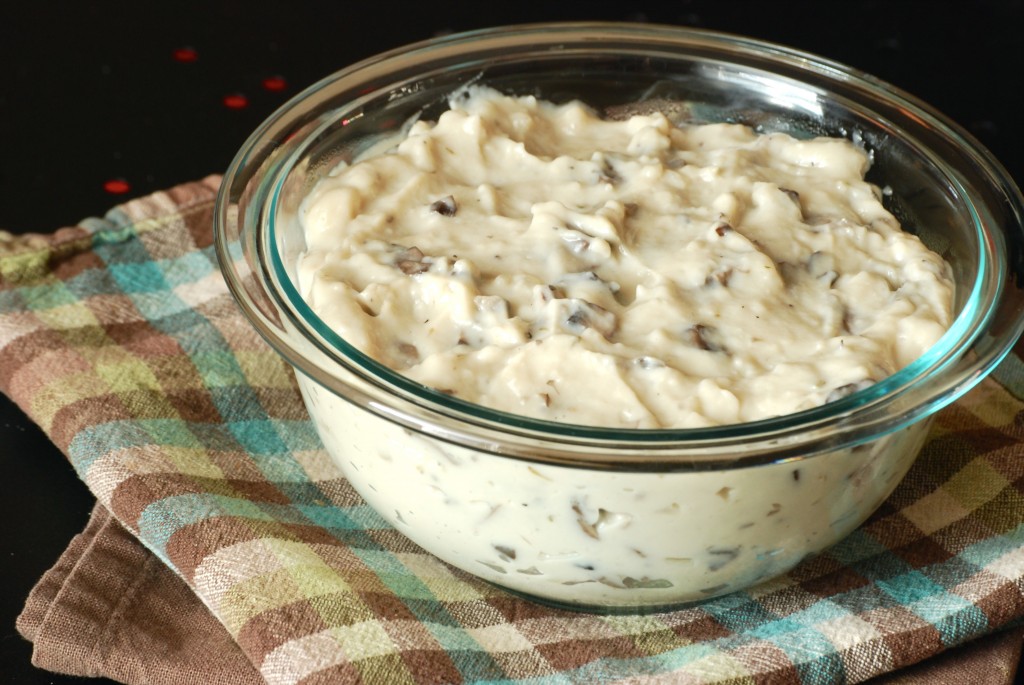 So, I just have to be honest.  I really love the casseroles with cream of whatever soup.  I mean my mouth waters over my mom's broccoli casserole and chicken casserole. However, I know that I don't really know what ingredients are in that can and if you sit and think about it, it can creep a girl out to think of the processed food that's in it.  So why not try to make your own at home?!? This makes 3 cups which is the equivalent of 2 cans. So you can make a batch, divide it and freeze, then just thaw out when you are planning on making that casserole.  For me that means not giving up my beloved broccoli casserole, but knowing what goes into it.  You can easily adapt this recipe to cream of chicken by changing a few of the seasonings.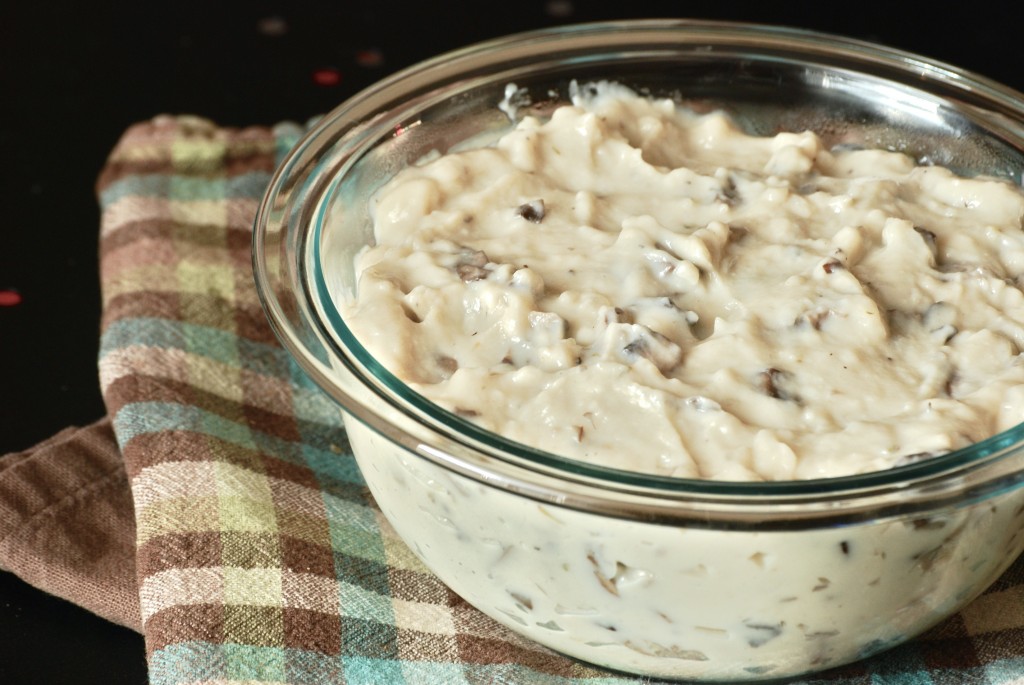 Homemade Cream of Mushroom Soup
Source: Adapted from Stephanie Cooks & Tammy's Recipes 
Ingredients:
1 tbsp. extra virgin olive oil
1/4 cup onion, finely minced
6 oz. fresh mushrooms, roughly chopped (I used baby bella mushrooms)
1 clove garlic, minced
1 1/2 cups low sodium chicken broth
1/4 tsp. thyme
1/4 tsp. salt
1/8 tsp. pepper
1 cup skim milk
1/2 cup half & half (or just use an additional 1/2 cup milk)
3/4 cup flour
Directions:
In a 4 quart sauce pan, heat olive oil over medium heat.  Add in onion and cook 1 to 2 minutes until slightly translucent.  Add in mushrooms, stir and cook 3 to 5 minutes until soft and reduced.  Add in garlic and cook for one minute more.  Pour in broth, thyme, salt & pepper and bring to a boil.
In a separate bowl, whisk together milk, half & half, and flour.  Stirring continually, add milk mixture to mushroom mixture.  Stir together and bring back to a boil.  Simmer for 1 to 2 minutes until thick (if using just milk and no half & half, may need to simmer a bit longer to thicken). Allow to cool and either separate and freeze, or add to desired casserole.
Makes 3 cups, equivalent to 2 cans of cream of mushroom soup.
*To change to cream of chicken, eliminate mushrooms and thyme.  Instead use 1/2 tsp. poultry seasoning, 1/4 tsp. dried parsley and dash paprika.