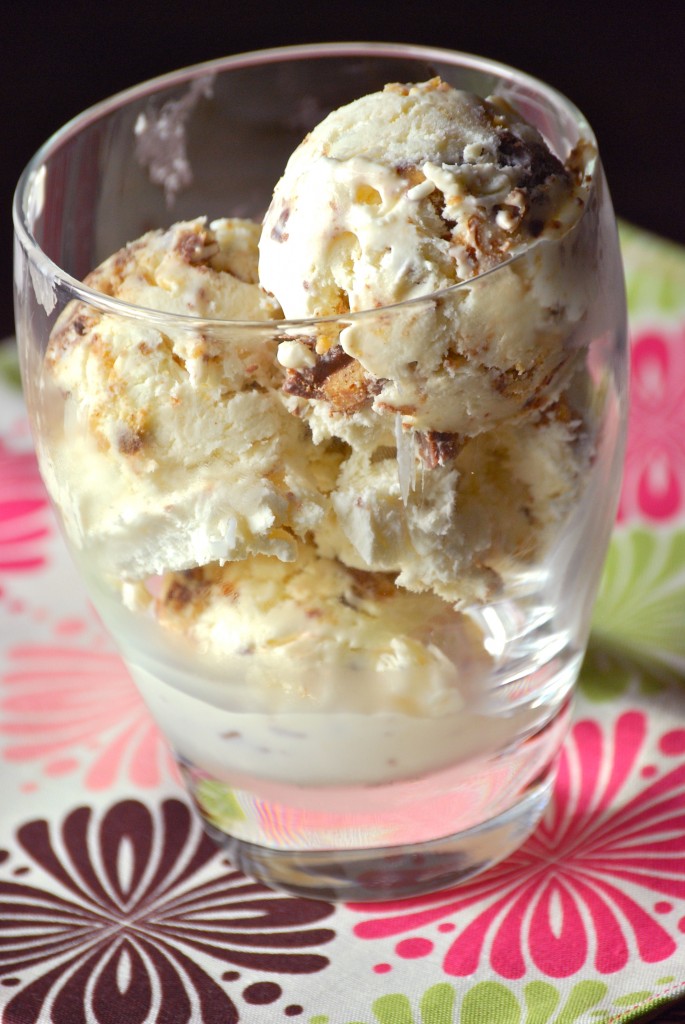 So it's been unseasonably warm here in Tennessee lately.  Like middle of May, get your swimsuit on and get a tan warm.  Yes, I could seriously get a tan, but I popped in the kitchen to make this ice cream instead…priorities, right!?! So to celebrate this gorgeous weather, I thought what better way than to make some ice cream.  I have wanted to make my own ice cream at home forever.  I have looked longingly at so many of my blogging friends ice cream recipes. I would eagerly scroll to the bottom and find…make according to your ice cream maker directions.  Wha-wha-wha…alas I do not have an ice cream maker.  I was thinking of taking the plunge and then we moved into our townhouse and I have no room for extra attachments and appliances.  So imagine my SUPREME delight and exuberance when this gem popped up in my google reader!! I saw this recipe at the end of the summer and put in on my must make list, but then promptly forgot about it until I saw it pop up again on another blog.  This must mean I have to make it asap!!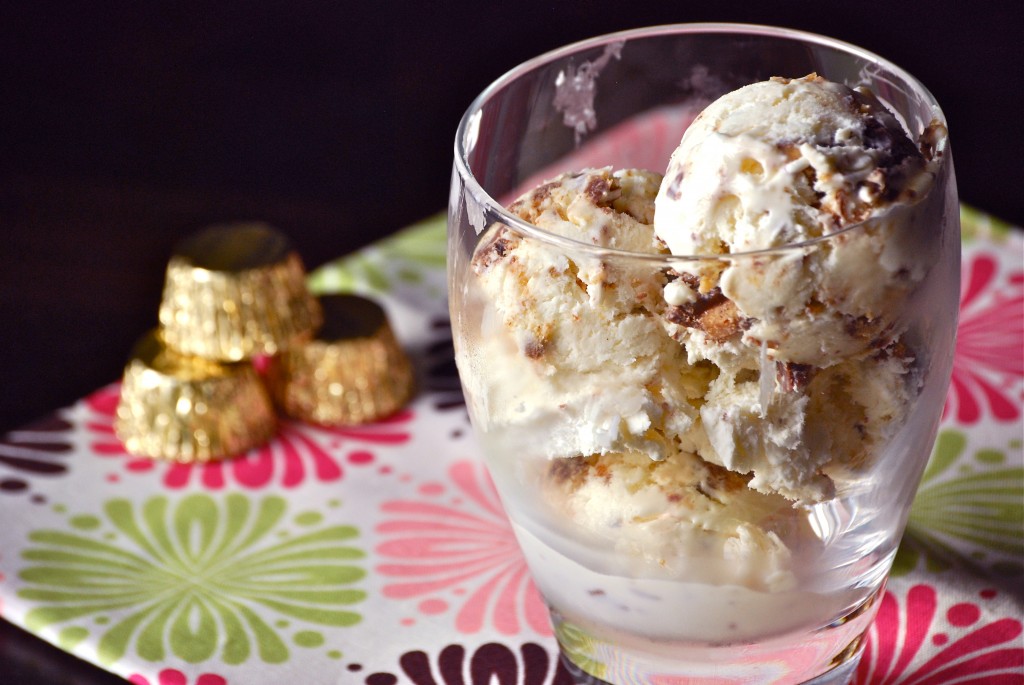 I do have to say, I ran to the grocery to get the TWO ingredients and I got half and half, trying to save a few minimal calories. I should've known better.  Why was I trying to save calories on ice cream that I was going to put reese cups in?! Well, what I didn't realize is that half and half doesn't whip like heavy cream.  So back to the store I went for the good stuff, the real full fat heavy cream. This ice cream begins with just the two ingredients but the possibilities are endless of the combinations and add-ins.  I opted to add in vanilla and reese cups.  This stuff is HEAVENLY,  I tell you! Super creamy and rich ice cream and the consistency is really perfect, just like scoopable ice cream from the store.  It is very rich, but that's how I like my ice cream.  If you would like to lighten up the richness, maybe add in some strawberries or peaches instead of chocolate.  I can assure you this is not the last time I will be making this. My hips are now crying, but my lips are rejoicing!!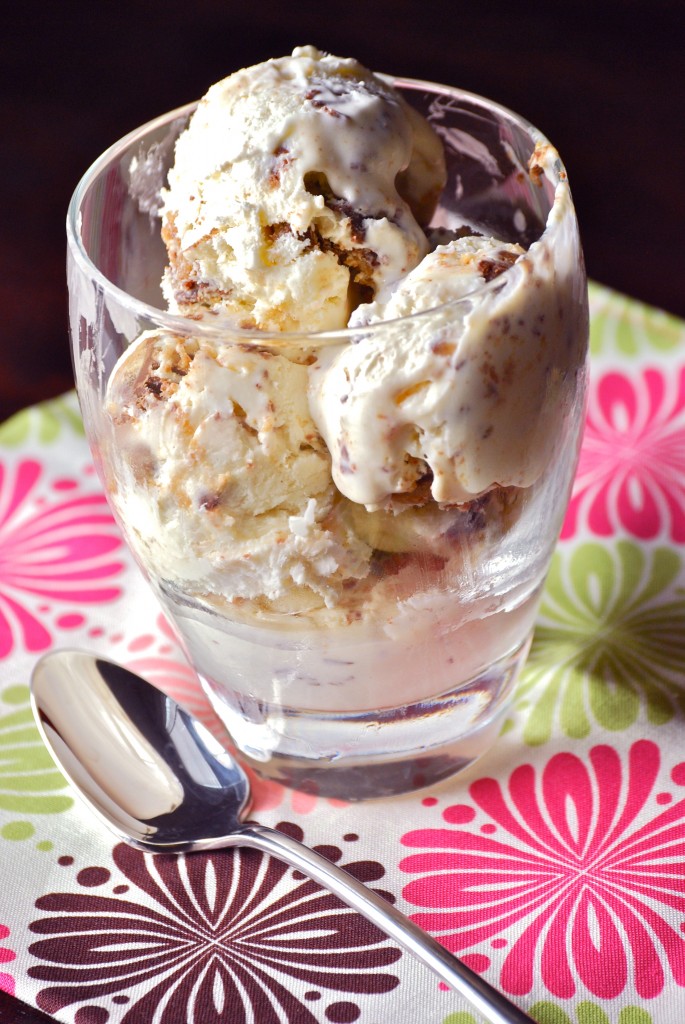 Two Ingredient Ice Cream
Source: Our Best Bites also seen on Cookies & Cups, originally from Eagle Brand 
Ingredients:
2 cups (approx. 1 pint) heavy whipping cream, very cold
1 14 oz. can sweetened condensed milk
Flavorings:
1 to 2 tsp. vanilla
Add-ins (Reese cups chopped, chopped oreos, caramel, the sky's the limit!)
Directions:
In the bowl of a stand mixer, fitted with the whisk attachment, add the heavy cream and whip on high until stiff peaks form (approximately 2 to 3 minutes). Remove bowl from mixer, and gently fold in the sweetened condensed milk using a rubber spatula.  Now add in your desired flavorings.  I added in 1 1/2 tsp. vanilla and chopped reese cups.  Fold these gently in.  Pour mixture into an airtight container and spread evenly.  Cover with lid and freeze for at least 6 hours or overnight.  (I tried this after 6 hours and mine was a bit too soft, so I preferred it after it had set up overnight).