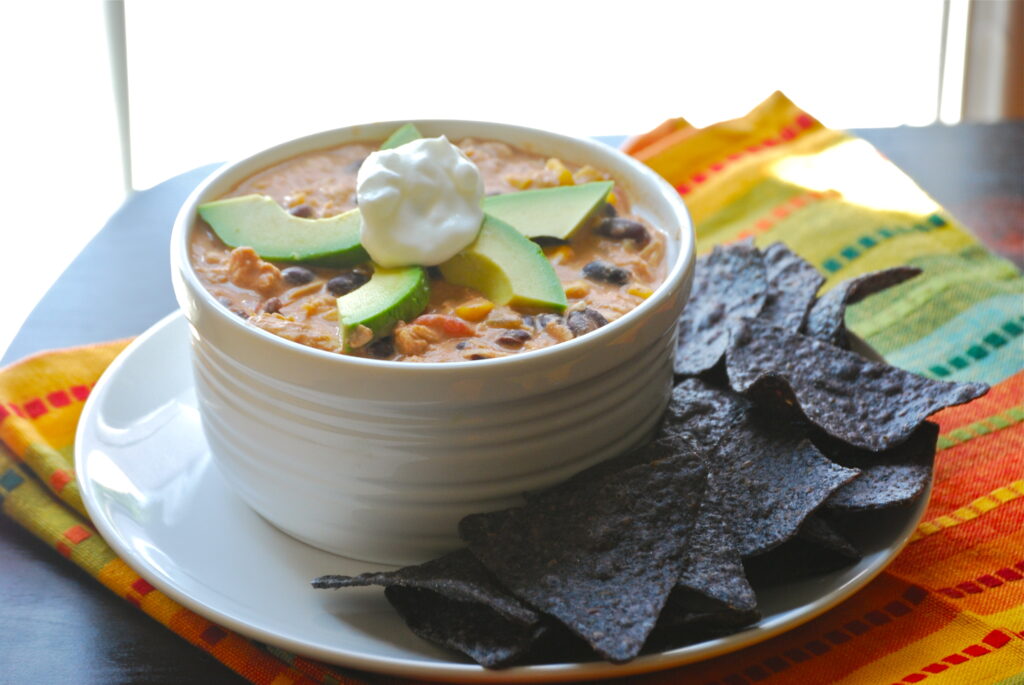 I've mentioned on here several times of my love affair with Mexican food, well mostly tex-mex.  It's my favorite thing to cook at home because I know what goes in it and I just love the flavors and variety and that you can switch things up so easily just with toppings.  My friend Jennifer recently made these crockpot chicken nachos and they were so creamy and comforting and hit me right in that tex-mex place in my heart. When I asked her how she made it and she told me how easy it was to throw together I knew I had to try it at home right away! This uses ingredients I mostly keep on hand (although I was out of them this time) so this would make for a very convenient meal, perfect for game days or parties too! It's one of those dishes where you keep going back for "just one more chip."  This is best served with tortilla chips dipped in, but we also used it as a filling for quesadillas and it turned out great that way too. Oh and it makes quite a bit, the two of us got 3 good meals out of it,  and you can double it for a crowd.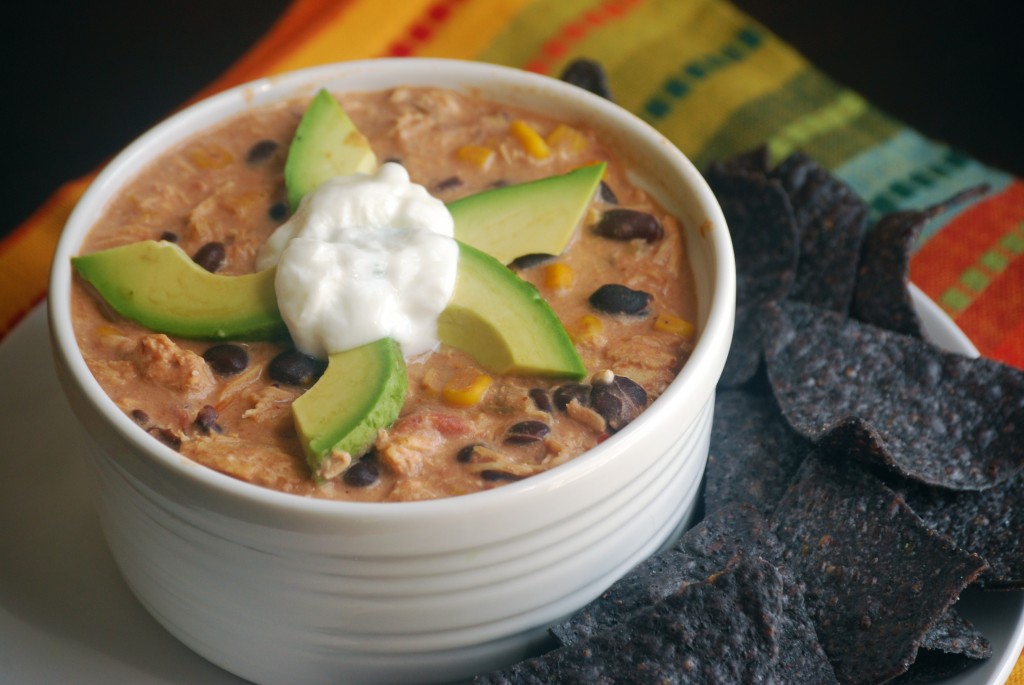 Crockpot Chicken Nachos
Source: My friend Jennifer
Ingredients:
2 large chicken breasts, uncooked
1 can corn, drained
1 can black beans, drained
1 16 oz. jar salsa
1 8 oz. pkg. 1/3 less fat cream cheese
For Serving:
Tortilla chips
Avocado
Light Sour Cream
Directions:
In a crockpot, add chicken, corn, black beans & salsa.  Cook on high for 2 hours.*  Ensure chicken is cooked through and then shred chicken. (I removed the chicken and shredded it my stand mixer, but you can also shred it with two big meat forks).  Return shredded chicken to crockpot, stir together and cook for 2 hours on low.  Right before serving, stir in cream cheese until melted and fully incorporated.   Serve with tortilla chips and top with avocado, sour cream or your favorite taco toppings.
*You could also probably cook it on low for longer, this is just the method I used.