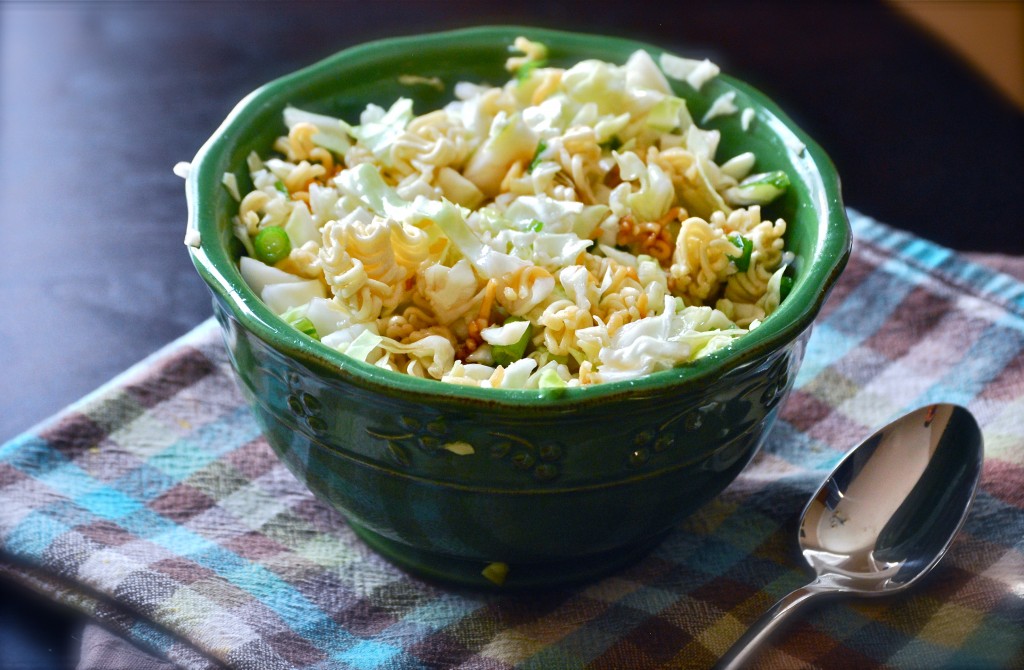 I've been wanting to make Chinese Slaw for quite a while, and I'm not sure why I haven't made it before now. This has a sweet yet tangy flavor and a great crunch from the cabbage & ramen noodles.  If you can believe it, I'd actually never bought ramen noodles until I went shopping for the ingredients for this slaw, but they go great in this recipe for an added crunch! This recipe makes a TON so I would recommend halving it if it's just a smaller group.  Also, my mother-in-law gave me a great tip of serving the dressing on the side and allowing each person to add their own, that way the cabbage mixture doesn't get all wilted and you can eat it for leftovers and it's still crunchy. This is a great side dish for a cookout or summer party!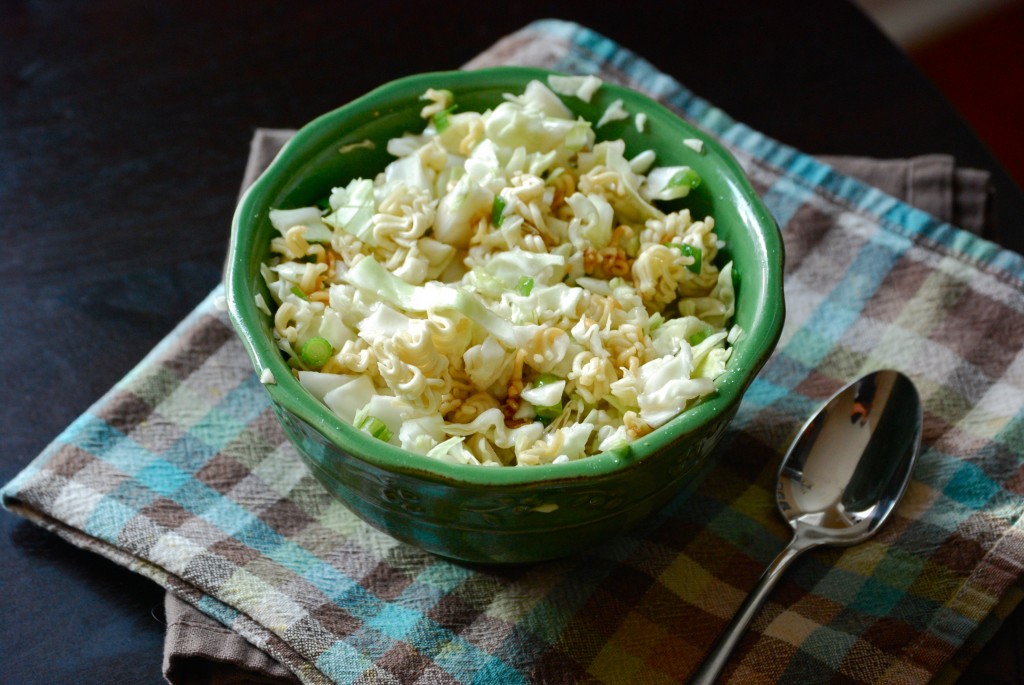 Chinese Slaw
Source: My mother-in-law
Ingredients:
For the Cabbage Mixture:
2 tbsp. butter
1 tbsp. sugar
2 packages ramen noodles, broken up
1 3 oz. package sliced almonds (optional)
1 head cabbage, chopped (can use prepackaged coleslaw mix)
1 bunch green onions, sliced
For the Dressing:
3/4 cup vegetable or canola oil
2 tbsp. soy sauce
1/4 cup red wine vinegar
1/2 cup sugar
Directions:
For the Cabbage Mixture:
In a skillet, add butter and melt over medium heat. Add in ramen noodles, 1 tbsp. sugar and almonds (if using).  Stirring frequently, cook until noodles are lightly golden. (This takes approximately 4 or 5 minutes). Remove from heat and set aside.
Chop your cabbage and slice your green onions. Place them in a large bowl.  Once noodle mixture is browned, add to cabbage mixture and toss to combine.
For the dressing:
Whisk together vegetable oil, soy sauce, red wine vinegar and sugar in a small bowl.  Add to jar or bottle for serving. Shake dressing well before adding to slaw.
For Serving:
Instead of pouring the dressing over the entire slaw mixture, I recommend having each individual add their own dressing to their serving, approximately 1 tbsp or so per serving, just enough to lightly coat the slaw.  This way the leftovers still remain crunchy and crisp and don't become wilted.  Shake dressing well before each addition to slaw.