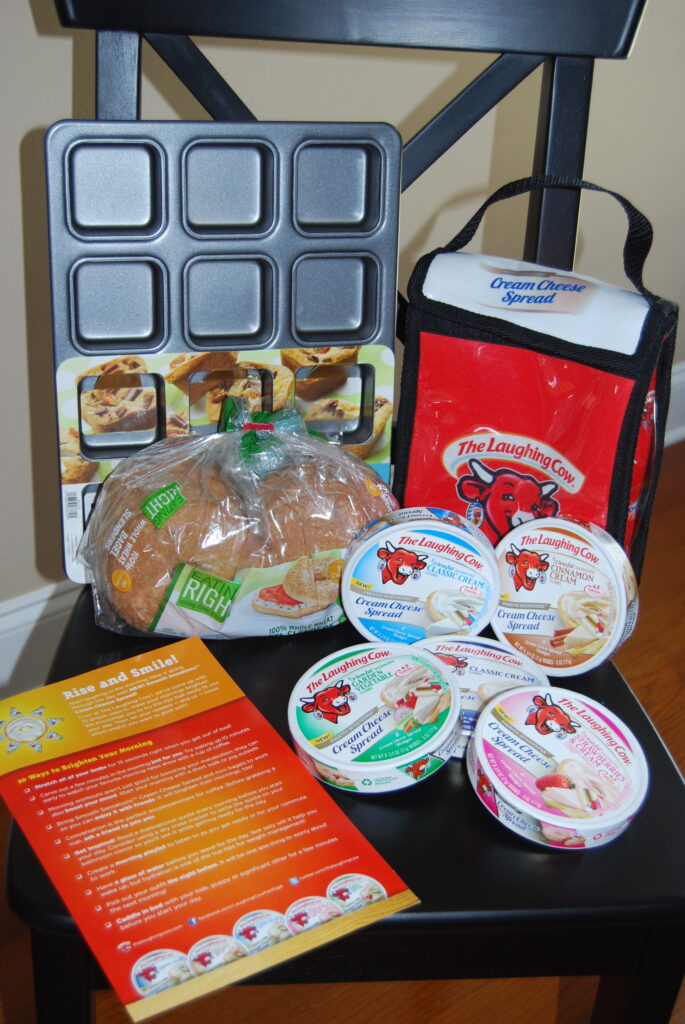 Happy Weekend Everyone! I've never accepted products to review before, but when Laughing Cow contacted me to try their new line of cream cheese spreads, I jumped at the chance.  I'm kind of funny about doing this kind of thing and would never do it for a product I wouldn't actually use, and when they contacted me I actually had laughing cow swiss spread in my fridge.  They are great for on the go snacks and I've used it in this chicken recipe as well and I bet it would be great in pasta too, to make a creamy sauce.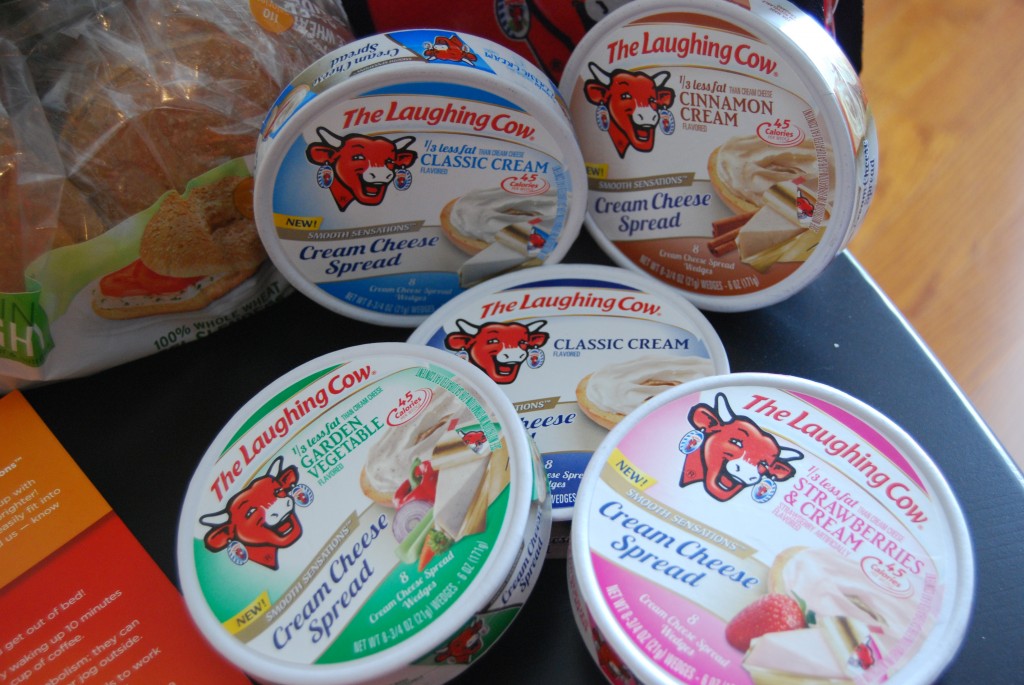 With all that said, they were so generous and sent me several different flavors to try. There are 4 different 1/3 less fat versions: cinnamon, strawberries & cream, garden vegetable, classic, and then also regular classic. They also sent bagels to try them out with as well as a lunch box and dessert bar pan.  So nice of them! I tried the strawberry and cinnamon with the bagels and while the cinnamon was good, I really preferred the strawberry. It had a great sweet yet fruity flavor.  The cinnamon just didn't have enough of a pronounced flavor for me.  I tried the garden vegetable, the 1/3 less fat classic and regular classic all on crackers.  My favorite by far was the garden vegetable.  It was really creamy and had just a slight zing from the veggies.  I also enjoyed the 1/3 less fat classic but felt the regular classic was a bit thick for me and didn't spread as well.  On the whole, this is a really great new product and I can definitely see myself buying the garden vegetable or strawberry for a snack or to enjoy on toast or bagels.  Thanks so much Laughing Cow!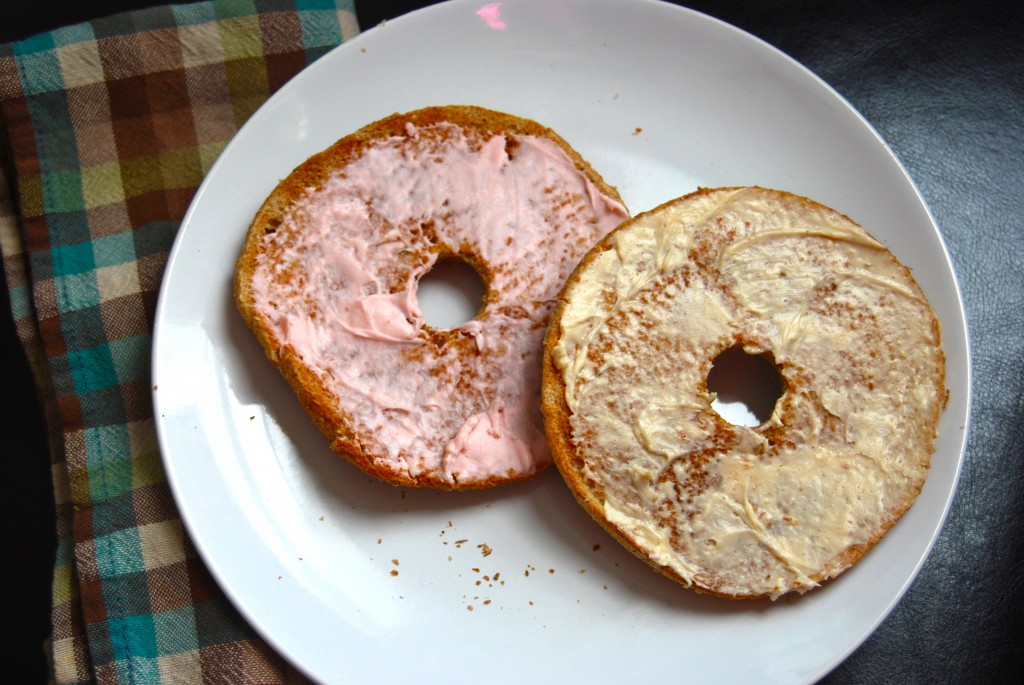 And just for fun, here's some tips they sent me on 10 ways to make your morning brighter.  Rise & Smile!:) My favorite tip is making a morning playlist, I love waking up to fun upbeat music. And prepping things the night before is always a huge help, though I usually forget to do it.  What's your favorite tip for making your mornings brighter?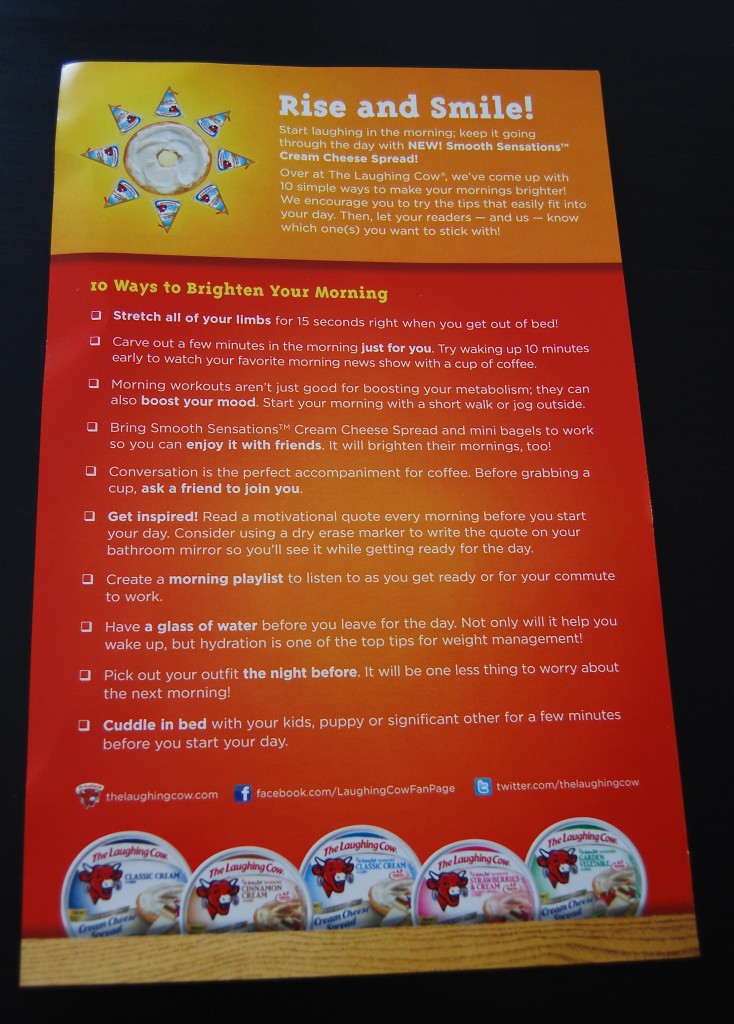 Disclaimer: The Laughing Cow® provided me with products for this review. No money was received in exchange for this review and all opinions are my own.