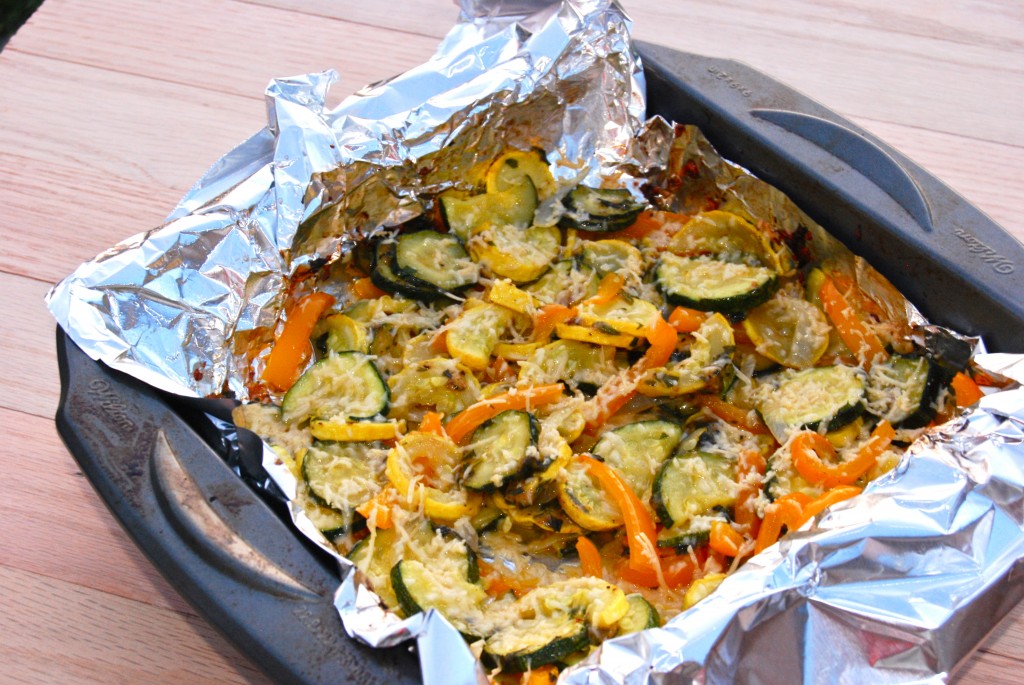 This summer my bible study has been rotating houses and each week one of us cooks dinner for the group.  It's been so fun to experience everyone's cooking! One week, my friend Cherie made these summer vegetables and they were so fresh and so delicious and such a great way to use up garden veggies.  This is super simple to throw together and great for a cookout! Cherie just told us what was in it and no increments, so the first time I made this, I didn't add enough seasoning and it was rather bland. I made it again and upped the seasonings (reflected in recipe below) and it was so much better!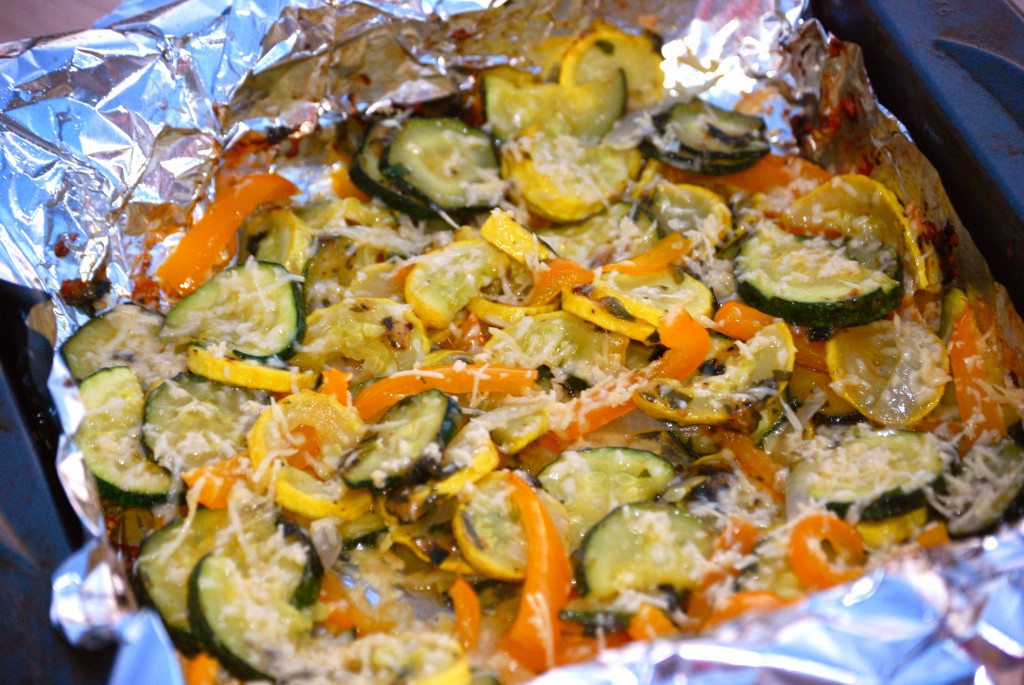 Roasted Summer Veggies
Source: My Friend Cherie
Ingredients:
2 yellow summer squash, sliced
2 zucchini, sliced
1 orange, red or yellow bell pepper, de-seeded and sliced
1/2 large onion, sliced
1/2 cup parmesan cheese, plus more for topping
1/4 cup flat leaf parsley, chopped
1 tsp. kosher salt
1/2 tsp. freshly ground black pepper
1/2 tsp. garlic powder
1/8 tsp. ground cayenne pepper
Directions:
Preheat oven to 400 degrees. Line a 9 x 13 roasting pan with foil and spray foil with cooking spray.
Slice squash and zucchini and cut the large rounds in half.  De-seed the bell peppers and slice into strips and cut the strips in half.  Place in a large bowl.  Add in onion, parmesan, parsley, salt, pepper, garlic powder, & cayenne.  Stir together until combined.
Pour into prepared pan and roast in the oven for 25 to 30 minutes, turning once halfway through.  Cook until vegetables are tender.  With 5 minutes to go, remove from oven and top with additional parmesan cheese if desired.  Place back in oven and cook 5 minutes more.