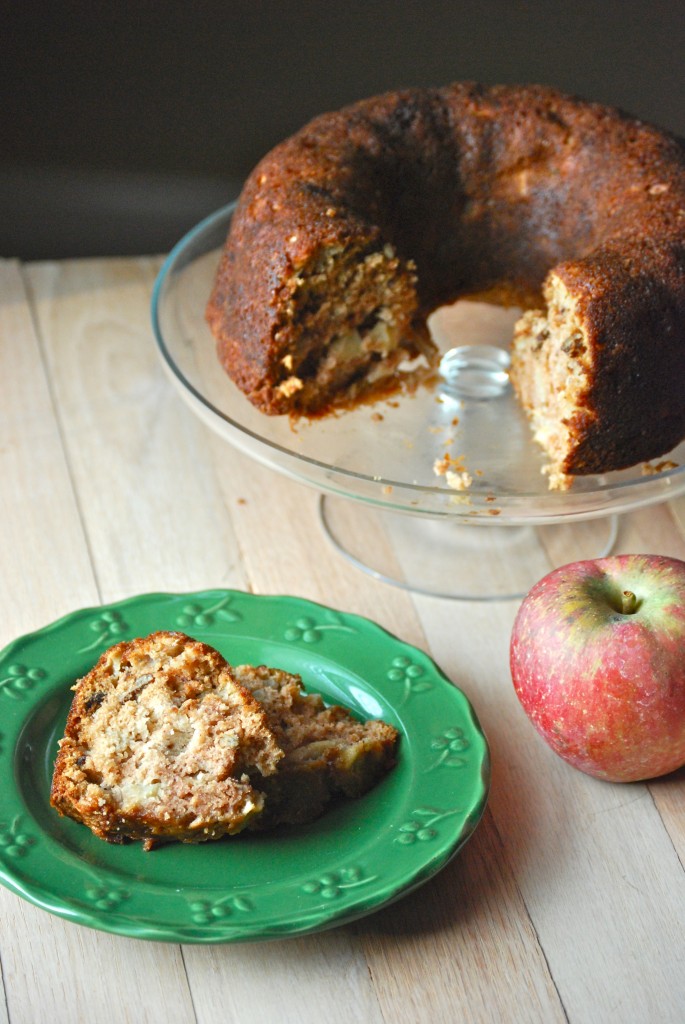 So now that we are past Labor Day, in my book it's officially time for the weather to start cooling down and time for football, jackets, pumpkin spice lattes and lots of delicious apple recipes! I know it won't officially be fall until later this month, but to me Labor Day is the official end of summer. I mean the Y pool is even closed! I thought I would celebrate the entrance of fall and apple time by sharing this delicious apple cake with you.  My good friend Jennifer made this cake a couple of weeks ago with some apples she picked from her aunt & uncle's apple trees.  She shared some cake with me and it was so delicious that I begged her to give me the recipe.  She not only did that, she shared some of the apples with me so I could make it for myself! She is the best friend!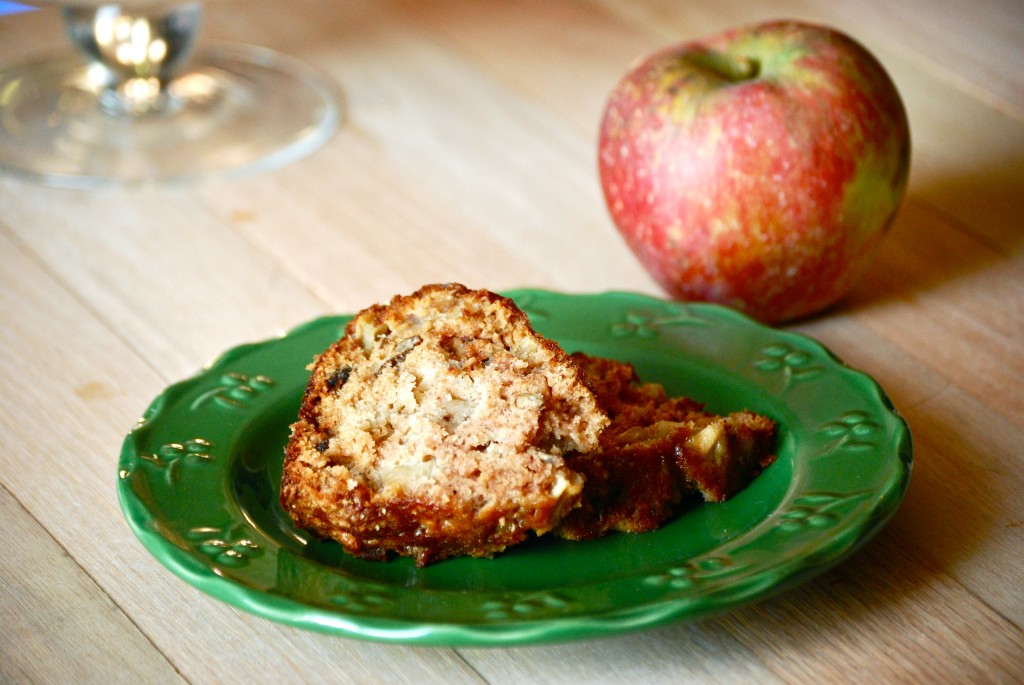 I made this and it was so good! Moist and full of flavor and I love the crunch that the pecans add, it gives it a great texture.  I took some of this to my next door neighbors and they loved it so much they came and knocked on the door the next day to tell me how much they loved it.  This is such a great recipe for fall, and I love that it's a one bowl recipe that you just mix with a wooden spoon or spatula.  No mixer required!
Fresh Apple Cake
Source: My friend Jennifer
Ingredients:
1 1/4 cups canola oil
2 cups sugar
3 cups all purpose flour
1 tsp. baking soda
1 tsp. salt
3 eggs
1 tsp. cinnamon
1 tsp. vanilla
1 cup pecans, roughly chopped
3 cups apples, peeled and chopped (approx. 3 medium to large sized apples)
Directions:
Preheat oven to 350 degrees. Spray a Bundt pan liberally with cooking spray, set aside.
In a large bowl, add all ingredients and stir together with a wooden spoon or spatula until fully incorporated.   Pour batter into prepared bundt pan and bake for approximately 1 hour to 1 hour 15 minutes, until a toothpick inserted comes out clean.  Place pan on cooling rack to cool completely.  Once cool, turn out onto serving platter.  Store leftovers in an airtight container.
*I chopped my pecans rather small and I preferred Jennifer's version as she left her pecan pieces a bit bigger.  Also, I think I loved this even more the second day, so feel free to make ahead of serving.