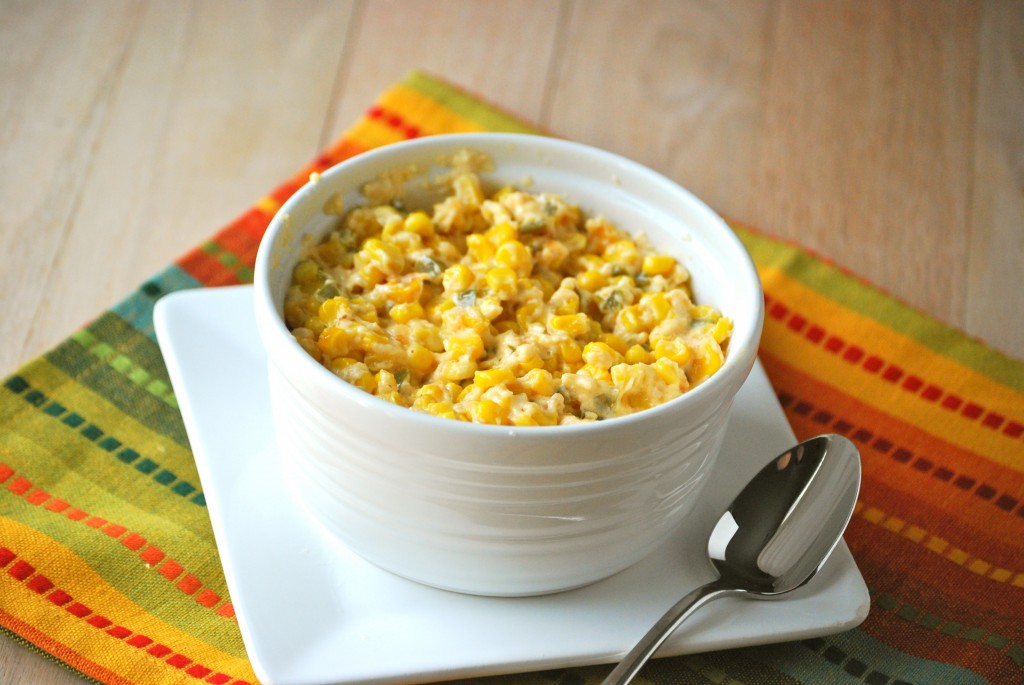 I'm always on the lookout for new side dishes as I get bored with the ones that we have all the time and I'm not a huge vegetable lover so I love side dishes like this that are creamy have my favorite vegetable, corn! This was so delicious and flavorful and I think it could've even used a tad more heat, so next time I will add in some ground red pepper.  Adam went crazy over this and was sad that I halved this recipe so we didn't have any leftovers.  Next time I will definitely make the entire batch! This is great for a cookout or barbecue too, or any time of year!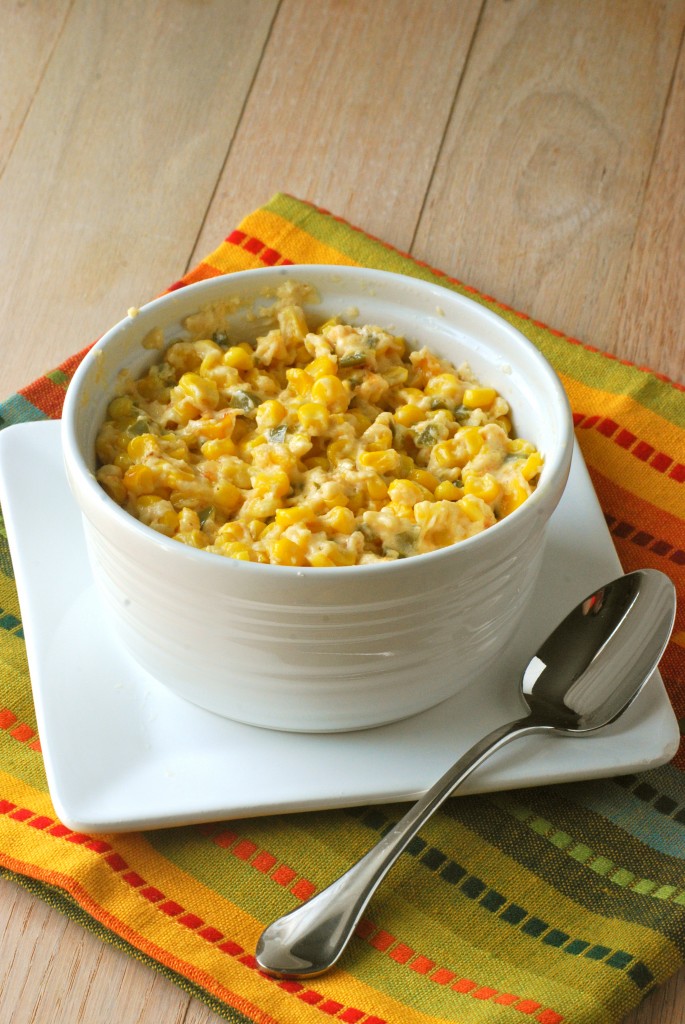 Jalapeno Creamed Corn
Source: Mommy of a Monster & Twins
Ingredients:
1 stick (1/2 cup) unsalted butter, room temperature
8 oz. 1/3 less fat cream cheese, room temperature
2 cups sharp cheddar cheese, shredded (or cheese of your choice)
3 jalapenos, seeded and chopped
3 (11 oz.) cans white shoepeg corn, drained
pinch ground cayenne pepper (optional)
Directions:
Preheat oven to 350 degrees.  Spray 9 x 13 baking pan lightly with cooking spray, set aside.
In a large bowl, stir together the butter, cream cheese, cheese, chopped jalapenos, corn and cayenne (if using) until fully incorporated.  Pour into prepared pan and spread evenly.  Bake for approximately 45 minutes until bubbly.  Stir together before serving.
*Notes: You may also want to stir a few times during baking (maybe once every 15 to 20 minutes) as mine got a crust around the edges from the cheese. Also, this dish is not super hot or spicy, jalapenos just add a nice layer of kick and flavor. Also, I just used regular yellow corn and it worked great, these come in 15 oz. cans though so you would have some corn leftover in your 3rd can.