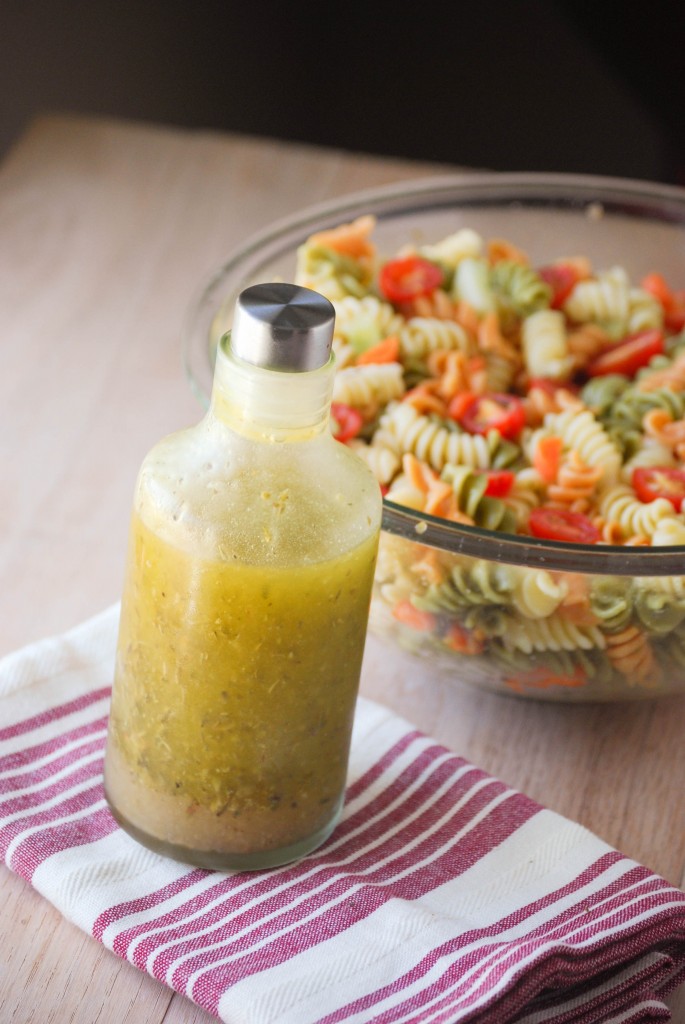 There are so many recipes out there that utilize Italian Dressing. You can marinate your chicken in it, toss veggies in it and roast or grill them and so much more.  Well, I thought I would make my own at home instead of buying the bottled stuff.  This tasted so much like the store bought version, plus it used all pantry items that I keep on hand! I used it in pasta salad that I'll be sharing with you next week, but it would be great on a regular tossed salad as well.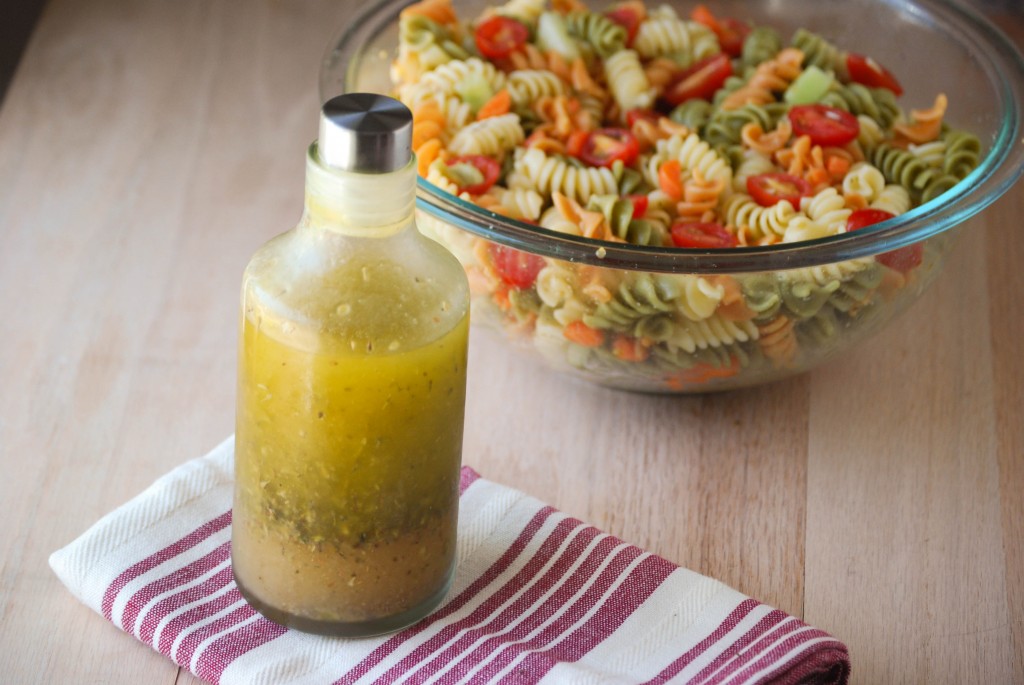 Homemade Zesty Italian Dressing
Source: Penniless Parenting
Makes approximately 2 1/4 cups dressing
Ingredients:
1 cup white wine vinegar*
1 1/3 cup extra virgin olive oil
2 tbsp. water
1/2 tbsp. garlic powder
1/2 tbsp. onion powder
1/2 tbsp. sugar
1 tbsp. dried oregano
1/2 tsp. freshly ground black pepper
1/4 tsp. dried thyme
1/2 tbsp. plus 1/2 tsp. Italian Seasoning**
1 tbsp. salt
Directions:
In a medium sized bowl, add garlic powder, onion powder, sugar, oregano, pepper, thyme, Italian Seasoning and salt. Whisk together to combine.  (At this point you can store dry mix and add wet ingredients when ready to make dressing).
Add in the vinegar, olive oil & water. Whisk together to combine.  Transfer dressing to a jar or container with a sealable lid that you can shake up.  Place lid on container and store in the refrigerator. Dressing should last for a while. Shake well before using over chicken, veggies or salad.
Notes:
*Can sub white wine vinegar with regular vinegar or rice vinegar
**Can sub dried parsley or dried basil for the Italian Seasoning