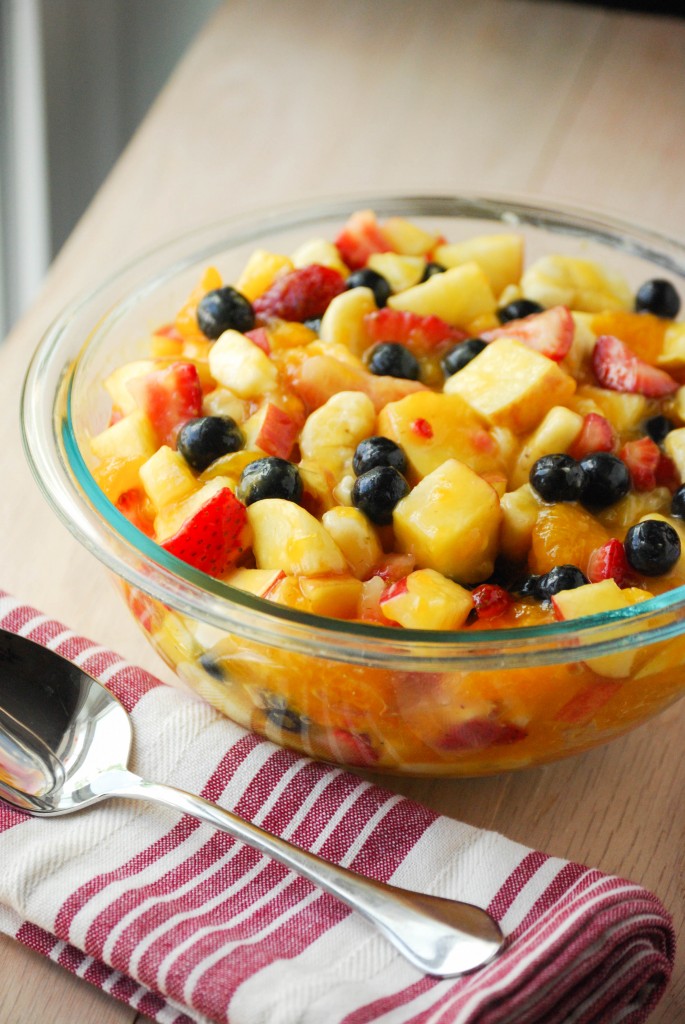 With the Fourth of July coming up, I thought I would share an easy and crowd pleasing side dish/dessert that you can throw together at the last minute.  My mom has been making this fruit salad for years and years and it always gets gobbled up in a hurry.  The secret ingredient is pudding mix, which seems like an odd addition, but trust me it creates a lovely glaze that compliments the fruit perfectly! This is so refreshing and easily doubled for a huge crowd, though the recipe below does serve quite a few people already.  And the great thing about it is you can use whatever fruit you have on hand, though I do recommend not leaving out the apples or mandarin oranges as they seem to make the salad sing!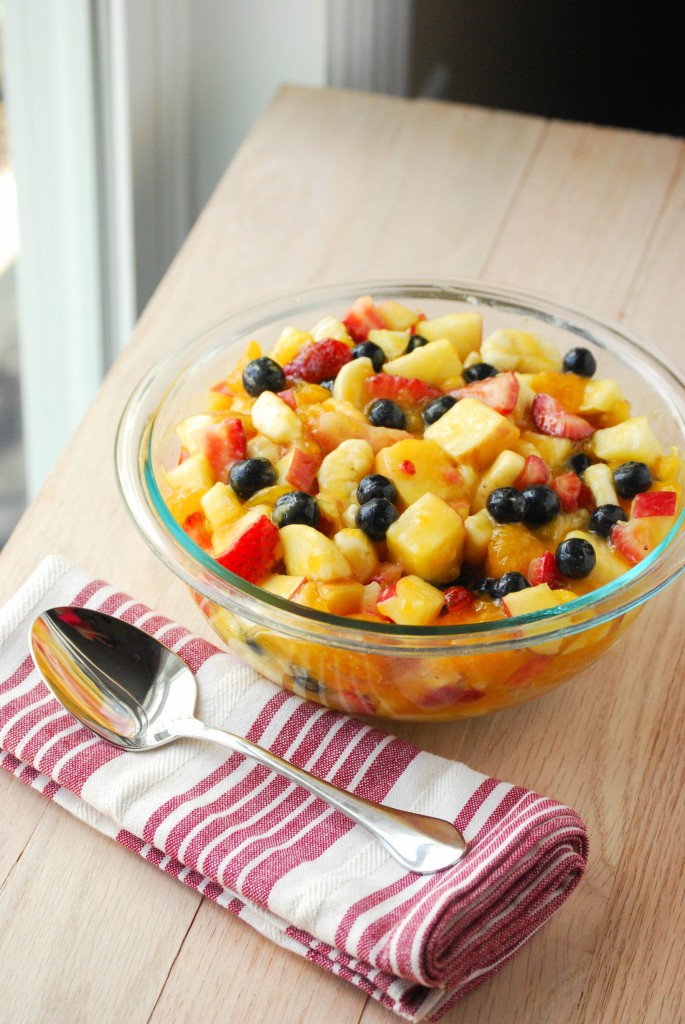 Glazed Summer Fruit Salad
Source: My Mom
Ingredients:
2 medium apples, diced
2 medium peaches, peeled & diced
1/2 lb. strawberries, hulled & quartered
1 15 oz. can mandarin oranges, drained
1 cup blueberries
2 bananas, diced
1/2 to 3/4 cup orange juice
1 small (3.4 oz.) packet instant vanilla pudding mix
Directions:
In a large bowl, stir together the apples, peaches, strawberries & mandarin oranges.  Add in 1/2 cup of the orange juice and sprinkle in the pudding mix.  Stir to combine.  Gently fold in the blueberries & bananas until incorporated.  If glaze is too thick, add an additional 1/4 cup orange juice.  Refrigerate for at least 30 minutes prior to serving.  Store in an airtight container in the refrigerator.