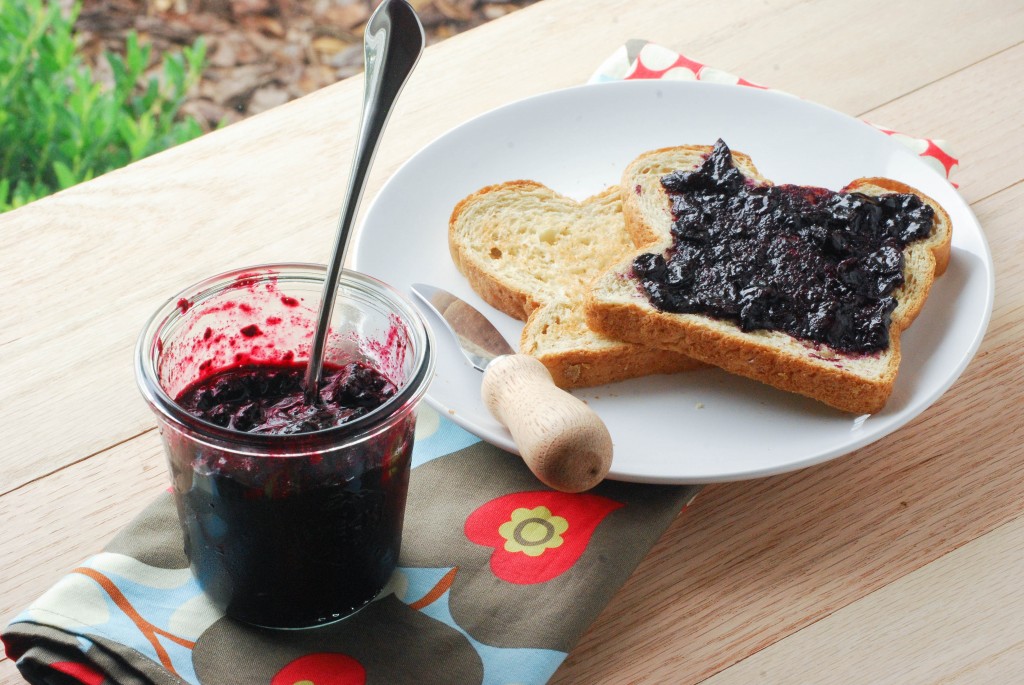 Last summer my mom and her friend did a whole day of canning jams and jellies and she brought me the best blueberry jam! Ever since I've been wanting to try making jam for myself, but I don't have a pressure cooker or special canning equipment.  Then I came back across this recipe I had torn out of a magazine last summer and it required no special equipment. I went out and bought some blueberries to make it right away.  This couldn't have been easier and it also it doesn't require any fruit pectin or thickening agent! And I love that it just takes around 20 minutes on the stovetop and you have 3 small jars of jam! You do have to keep it in the fridge or freezer, but it lasts for a month in the fridge and a year in the freezer! After you make it you will feel so accomplished and no one has to know how easy it was! Your friends will think you've slaved away all day with the pressure cooker.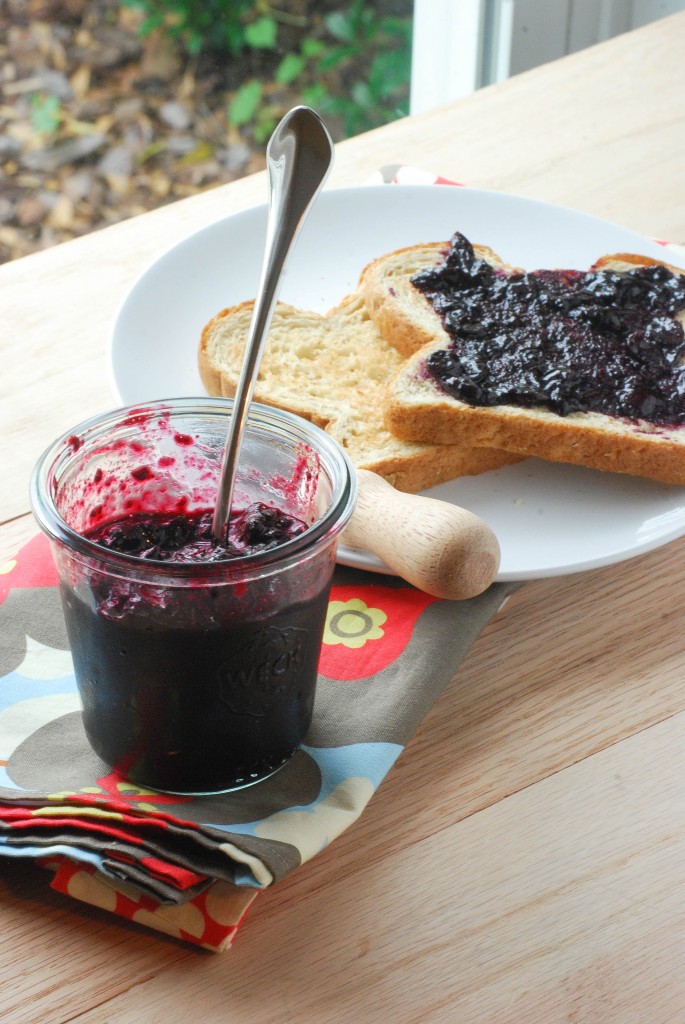 Easy Blueberry Jam
Source: Real Simple Magazine, July 2011
Makes Approximately 3 Cups
Ingredients:
5 cups blueberries (approx. 2 1/2 pints)
1/2 cup sugar
Juice from 1 lemon
1/4 tsp. kosher salt
Directions:
In a medium saucepan add the blueberries, sugar, lemon juice & salt.  Stir to combine and gently smash the blueberries with the back of a large spoon until they begin to release their juices.  Some berries will still be somewhat whole and that is fine.
Heat over medium high heat for approximately 18 to 25 minutes, stirring occasionally. Mixture will thicken and darken in color.  Remove from heat and pour jam into glass jars.  While still hot, place lids on jars to seal them.
Store jam in refrigerator for 1 month or place in freezer for up to 1 year.