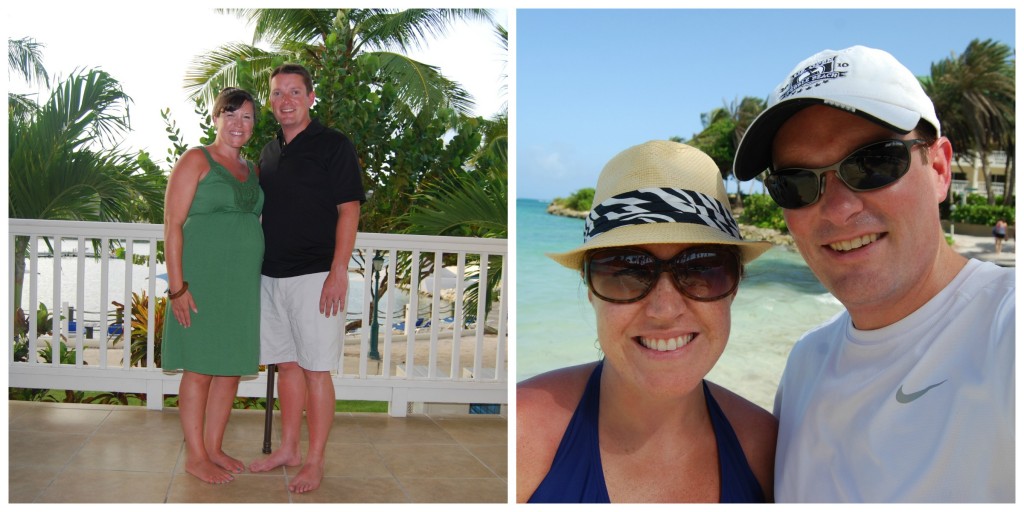 As I mentioned Wednesday, Adam & I just got back from our Babymoon to Antigua.  It was incredible! We are so blessed to have had the opportunity to get away before we have our baby girl! It was so nice to relax and recoop and get refreshed.  St. James's Club was such a nice resort and everyone working there was super friendly and helpful and always greeted us when we walked by them. Our room was very spacious with a King Size bed and a sitting area which was nice to relax in so we didn't have to just sit on the bed.  And the bathroom was huge! A double headed shower and double sinks with a ledge in front of the mirror to put our stuff on.  The only thing that could've been better was that the air conditioning wasn't quite as strong as I would've liked but it was still cool and pleasant in the room.

Perhaps our favorite part of our room was the balcony that overlooked the bay.  The picture on the right below is the view from our balcony. It was so peaceful and we sat out there quite a bit, talking and reading.  They did have cable TV in the room, but we tried to unplug so we didn't watch it, only turned it on and flipped through the channels a couple times then turned it off.  They did have free wifi in our room which was really nice so I could check in with you all a bit and keep up with emails once or twice a day.

What I loved about this resort, was that it was situated on a peninsula and one side had a bay that was calmer with views of the mountains, and that's where they had all the water sports.  And they had 3 different docks with chairs that you could sit on. They also had several different pools and the one in the bottom picture below is the one that we used the most that was right beside our room.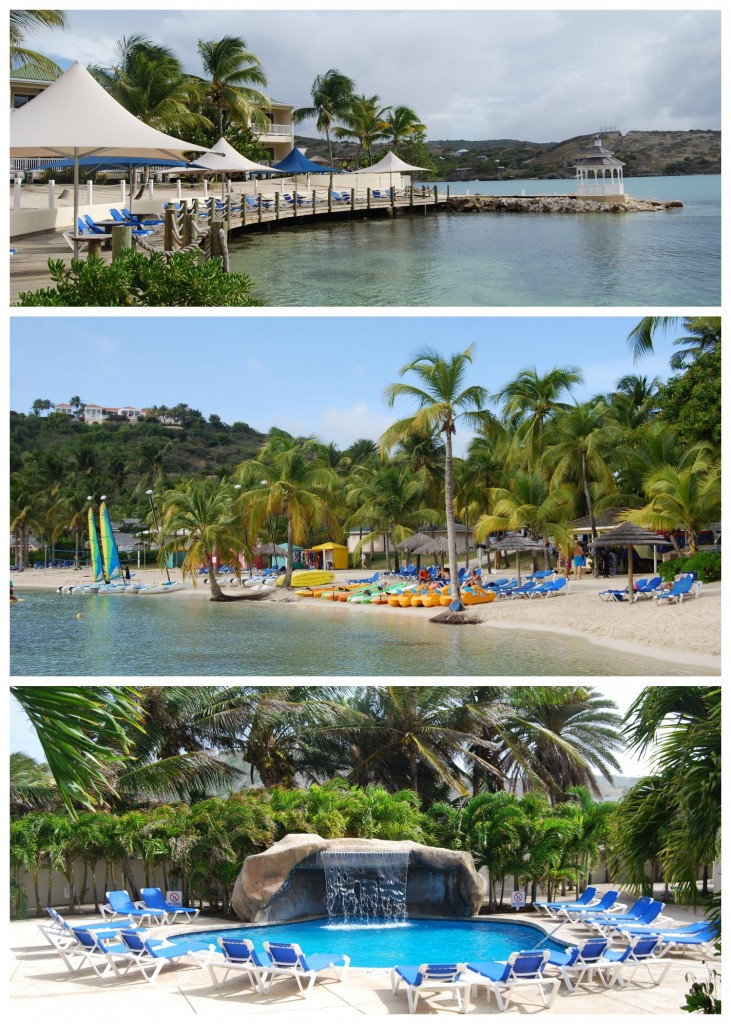 The other side was the ocean side with breathtaking views of the clear blue water.  And they had little umbrella huts and lots of palm trees on both beaches, which was nice if you got too toasty and wanted to sit in the shade.  Which I'm normally all about the sun and don't ever get in the shade, but I guess with this pregnancy the heat gets to me a bit more, so I sat in the shade quite a bit, which was wonderful.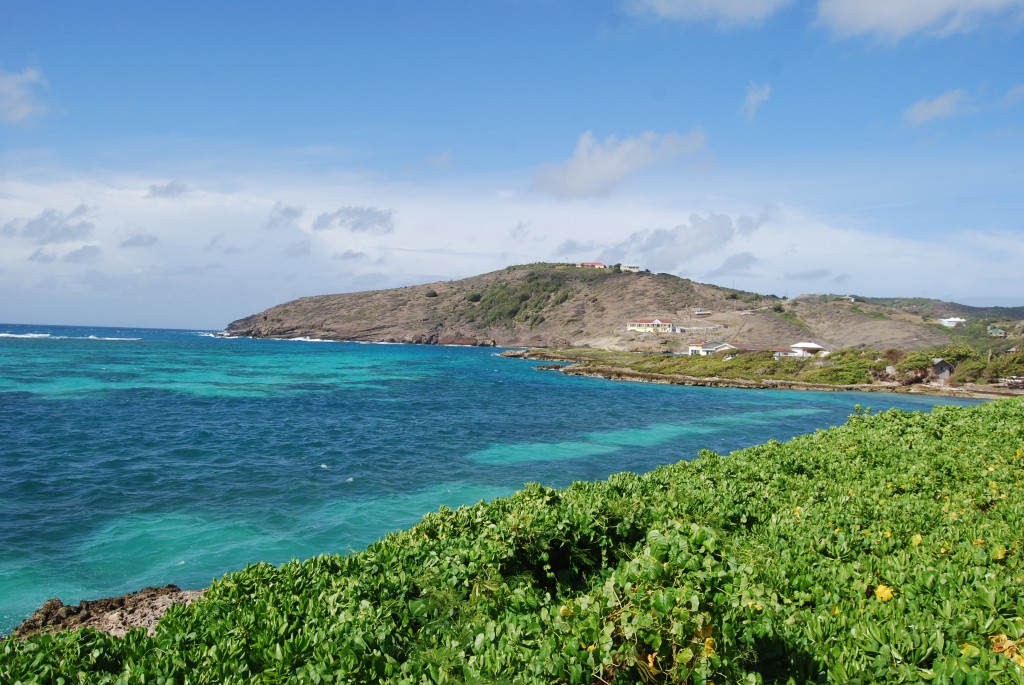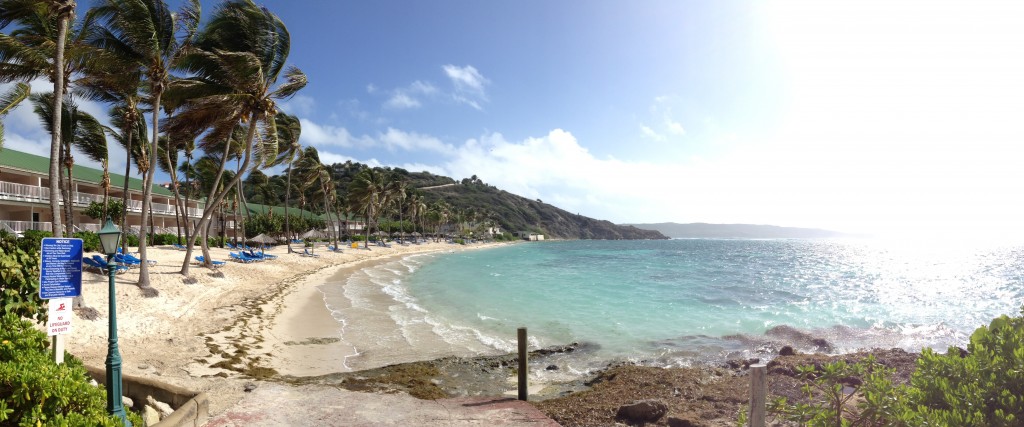 One day, we decided to try out the one water sport I felt comfortable doing with my ever growing belly and went out in one of the paddle boats.  It was so fun and a great workout! It was neat to see everything from out on the water.  They also had these mini sail boats, kayaks and standing paddle boards you could take out as well, all for free!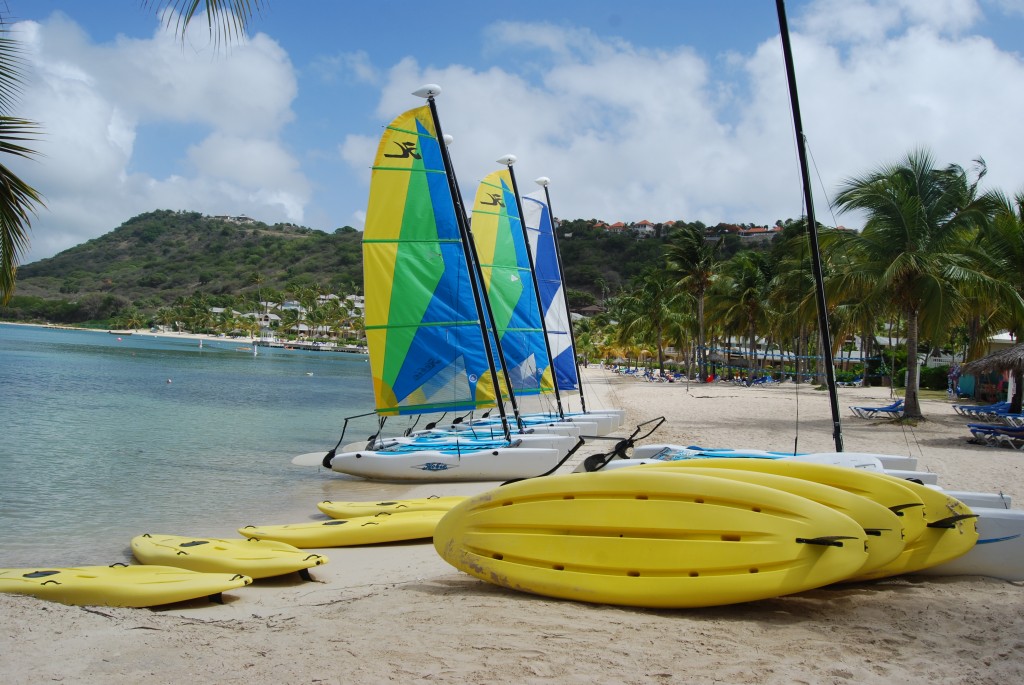 Every morning we went for a walk throughout the resort and up in the area with the villas, where larger families stay.  We loved walking through this area with the cobblestone streets and colorful houses.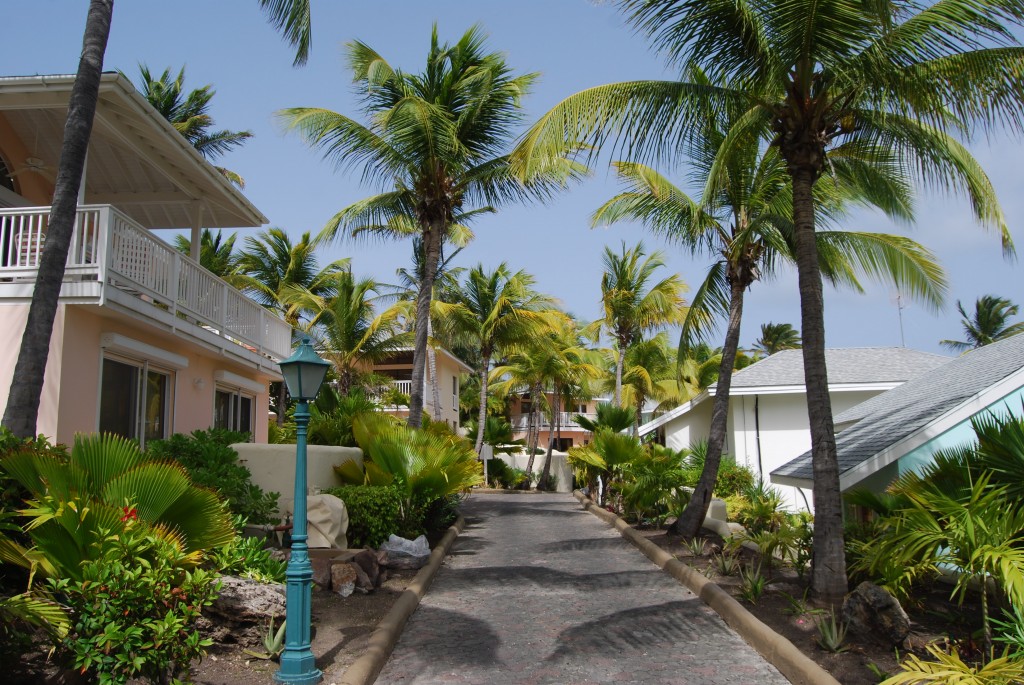 Oh and I almost forgot probably our very very favorite part! When you are on the beach, they have a beach buggy that drives right up to your chair and gives you beverages! It was so nice and they guy working it was so laid back and such a hard worker and had the best attitude.  We had ice waters and lots of fruit punch, virgin of course!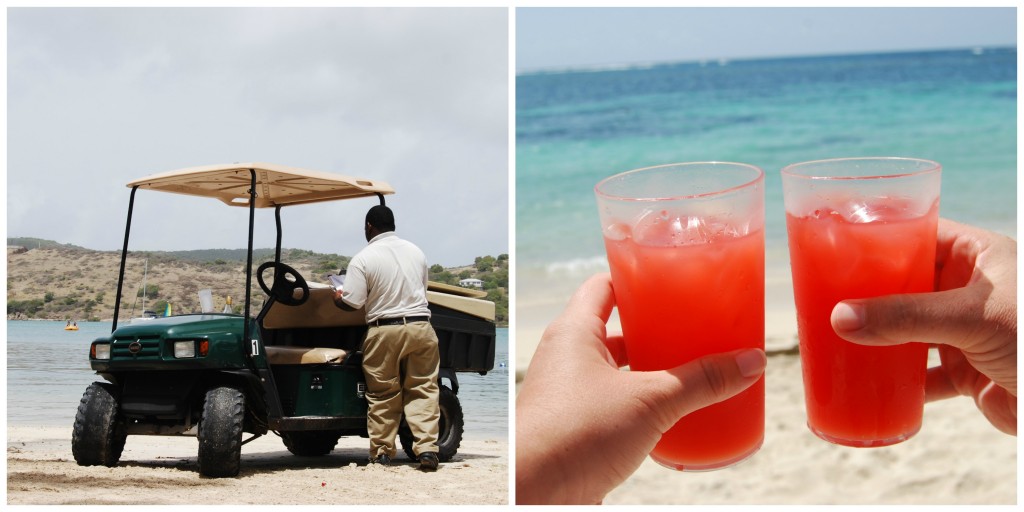 We had an incredible time and would definitely go back! And I have to mention that mid week while we were there a tropical storm was set to hit Antigua, I'm talking weather.com said squalls & downpour and we started praying and all we had was 15 minutes of light rain! Praise the Lord, God protected us from that storm!!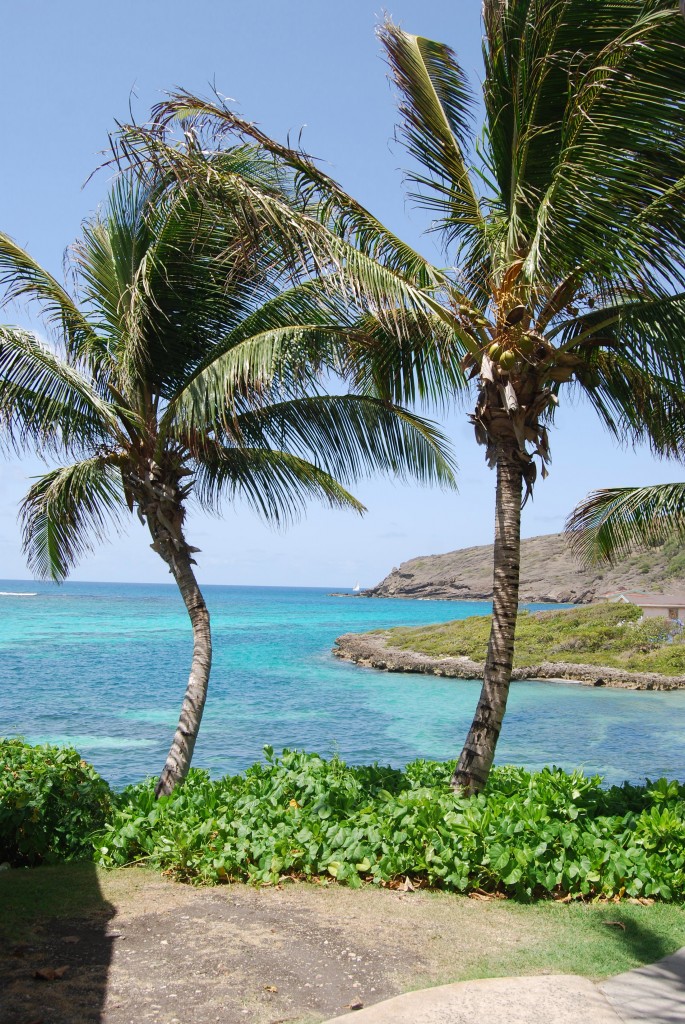 Also, the food was incredible and I'll be posting more about that later next week.
Disclaimer: In return for this post, I received a deeply discounted rate to stay at St. James's Club.  No other compensation was received and all opinions are my own.