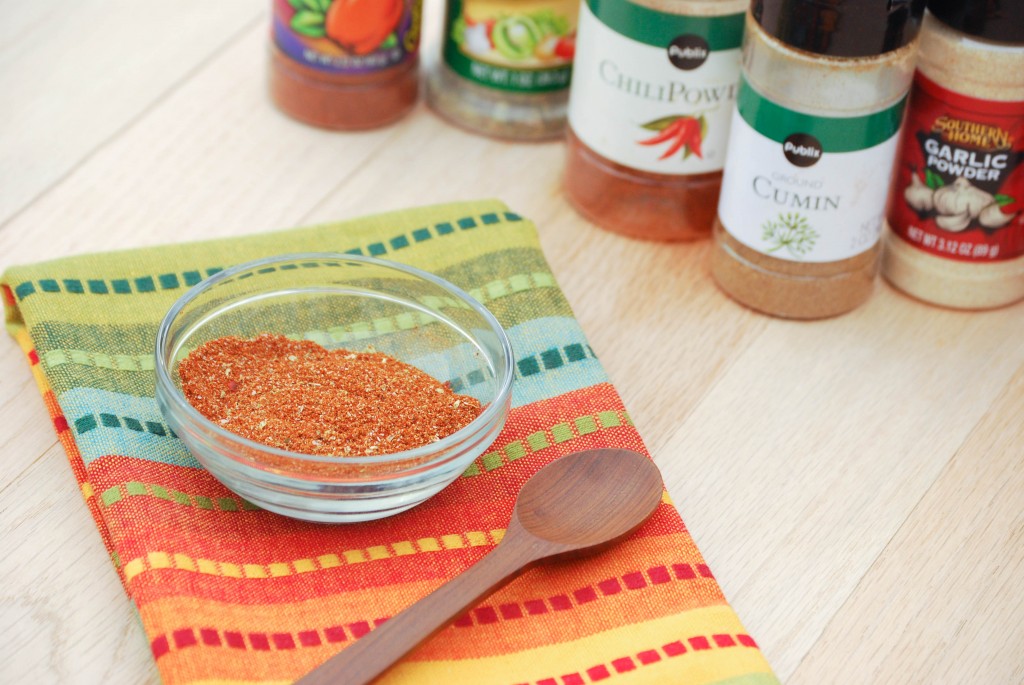 Honestly, I hardly ever buy the packets of taco seasoning. I usually just throw in several different seasonings (chili powder, etc.) to taste.  I thought it would be great to try and make my own seasoning mix where I didn't have to continue to taste and wing it but have some already mixed up, ready to throw into the skillet.  I used this in a new awesome recipe that I will be sharing later this week.  What's so great about this is that you can double or triple the recipe and keep it on hand in the pantry in an airtight container.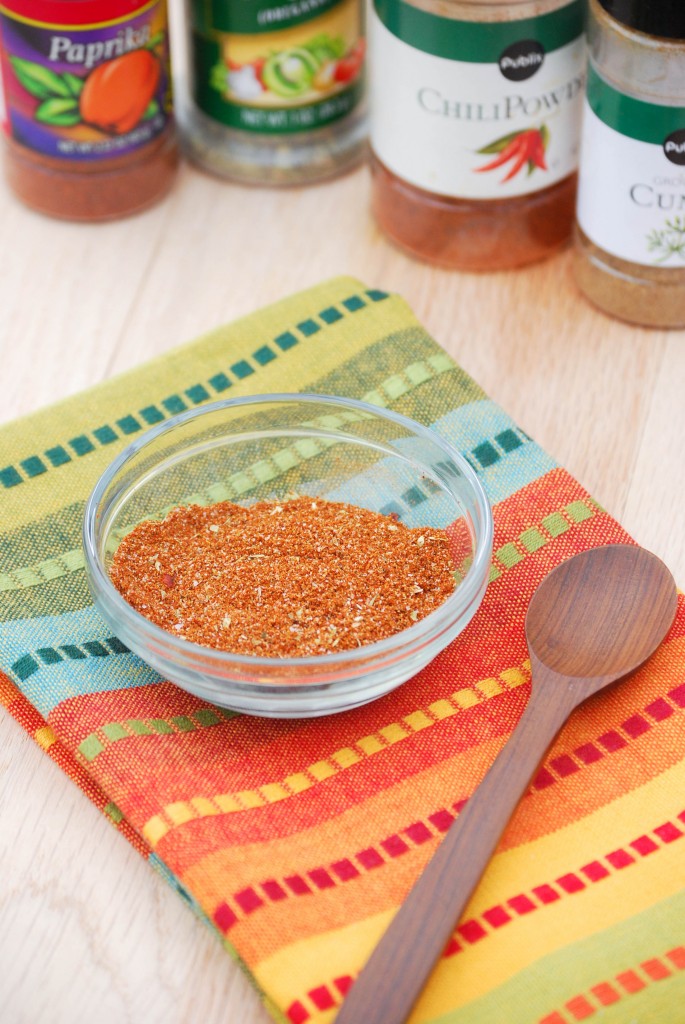 Homemade Taco Seasoning
Source: AllRecipes.com
Approximately 2 1/2 to 3 Tbsp. equals 1 packet of seasoning
Ingredients:
1 tbsp. chili powder
1 1/2 tsp. ground cumin
1/2 tsp. paprika
1/4 tsp. garlic powder
1/4 tsp. onion powder
1/4 tsp. dried oregano
1/2 tsp. salt
1/2 tsp. freshly ground black pepper
1/8 tsp. ground cayenne OR 1/4 tsp. crushed red pepper flakes
Directions:
In a small bowl, whisk together all ingredients until combined.  Store in an airtight container.  Approximately 2 1/2 to 3 tbsp. equals one taco seasoning packet.
*This makes approximately enough for one packet, maybe a little bit more