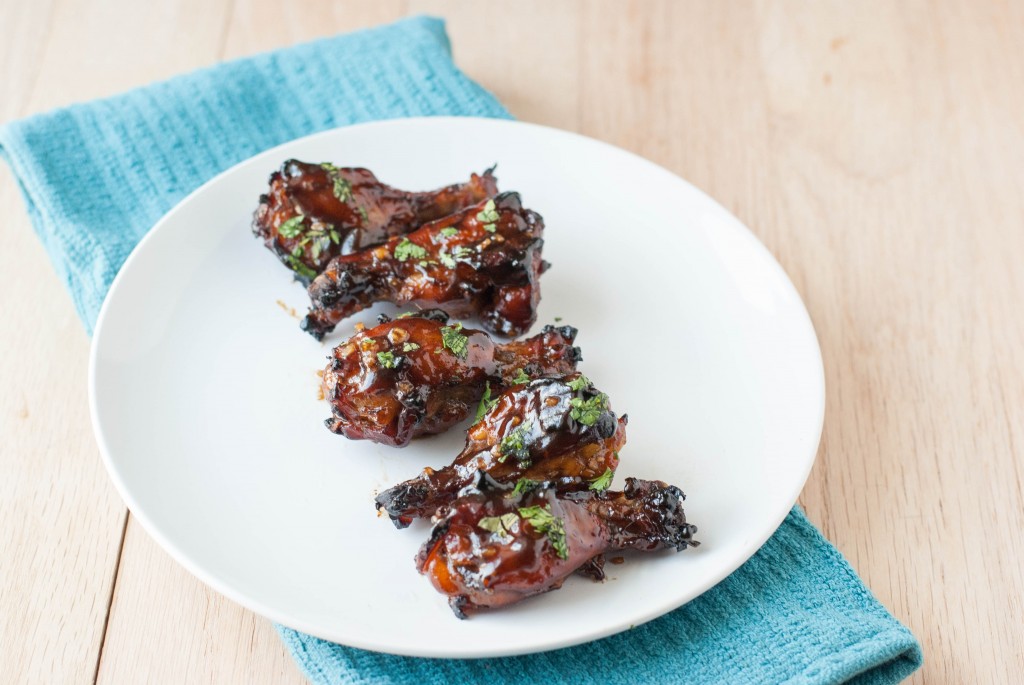 There's nothing that says football quite like chicken wings.  I love wings, especially the buffalo flavor but I couldn't help but fall in love with this sweet and sticky version.  These were so good and a great twist on the traditional wings.  I loved that you prepped them the day before by marinating them and then the day of just baked and cooked the marinade before serving.  This makes these great for a football party! I loved the flavor of these and the sauce was awesome! I bet it would be great on chicken breast or thighs as well.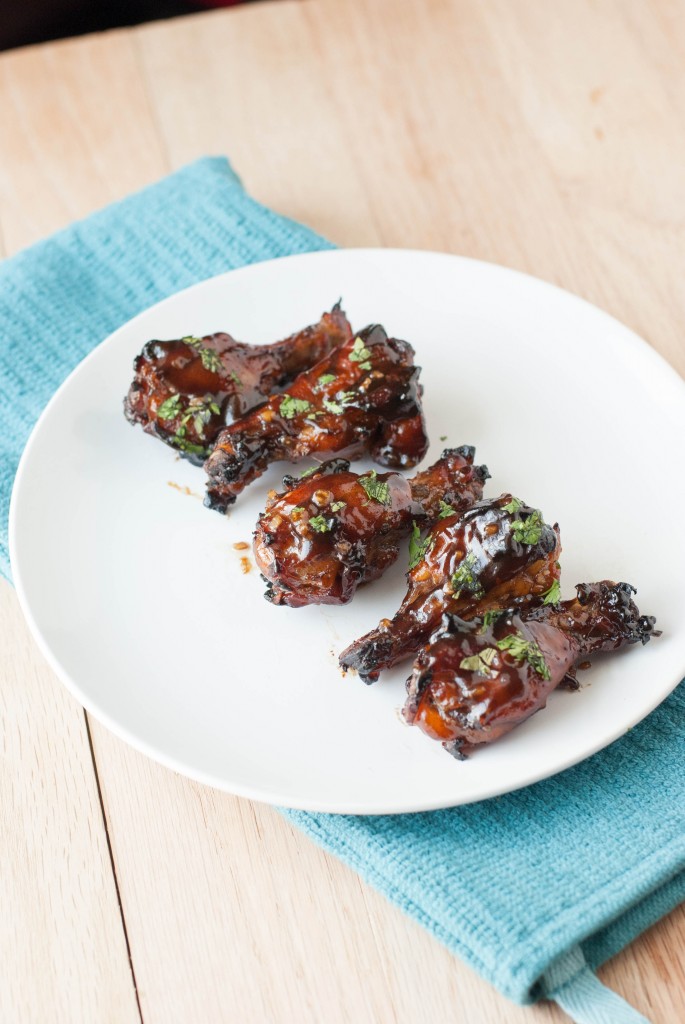 Sweet & Sticky Chicken Wings
Source: The Novice Chef
Ingredients:
1/4 cup balsamic vinegar
1/4 cup honey
1/4 cup light brown sugar, packed
2 tbsp. low sodium soy sauce
3 cloves garlic, minced
1 tbsp. fresh ginger (optional)
1/2 tsp. freshly ground black pepper
10 chicken drummettes or wings
1 tbsp. Cilantro, chopped
Directions:
In a small bowl, add vinegar, honey, brown sugar, soy sauce, garlic, ginger & pepper. Whisk together until combined.  Transfer marinade into a ziploc bag and add in the chicken drummettes.  Seal bag and turn bag a few times and smoosh with your hands to make sure chicken is coated.  Refrigerate overnight or for at least 8 hours.
After marinating overnight, when ready to bake, preheat oven to 400 degrees. Prep a rimmed baking sheet by lining it with aluminum foil and place a cooling rack on top of the lined baking sheet.
Using tongs remove chicken from the bag (leaving the marinade) and place on the cooling rack, placing the drummettes a couple inches a part.  Bake drummettes for approximately 25 minutes.
Pour the reserved marinade into a small pot. Bring mixture to a boil, then reduce heat to medium low and simmer until sauce has thickened, stirring occasionally, approximately 15 to 20 minutes.  If necessary add a tbsp. of flour to help it thicken up a bit.
Remove chicken from the oven and brush the chicken with a liberal coating of the marinade.  Bake for 10 more minutes.
Coat the chicken again with the remaining marinade and serve sprinkled with cilantro.  If chicken is not fully cooked, cook an additional 5 minutes.