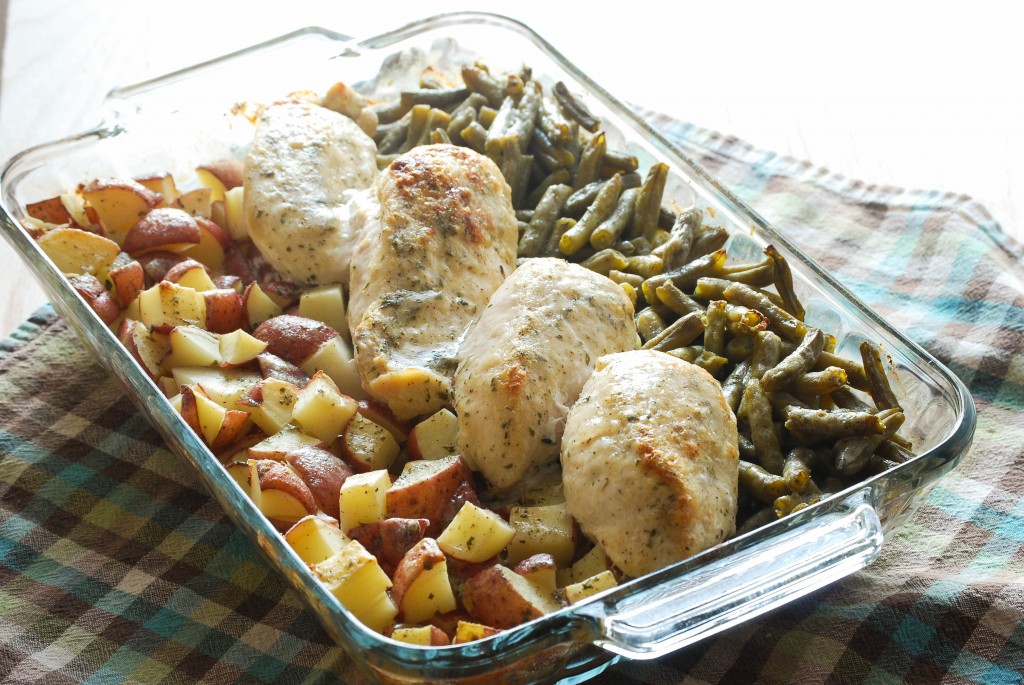 My friend Jennifer is a fabulous cook. Pretty much everything she makes I ask her for the recipe.  She made us this one dish chicken & veggie bake and let me just tell you it was incredible.  It seems unassuming, but it is packed full of flavor. The best part is you only use one dish and you bake the chicken & the veggies all together, which makes it so easy! Every bite was mouthwateringly delicious!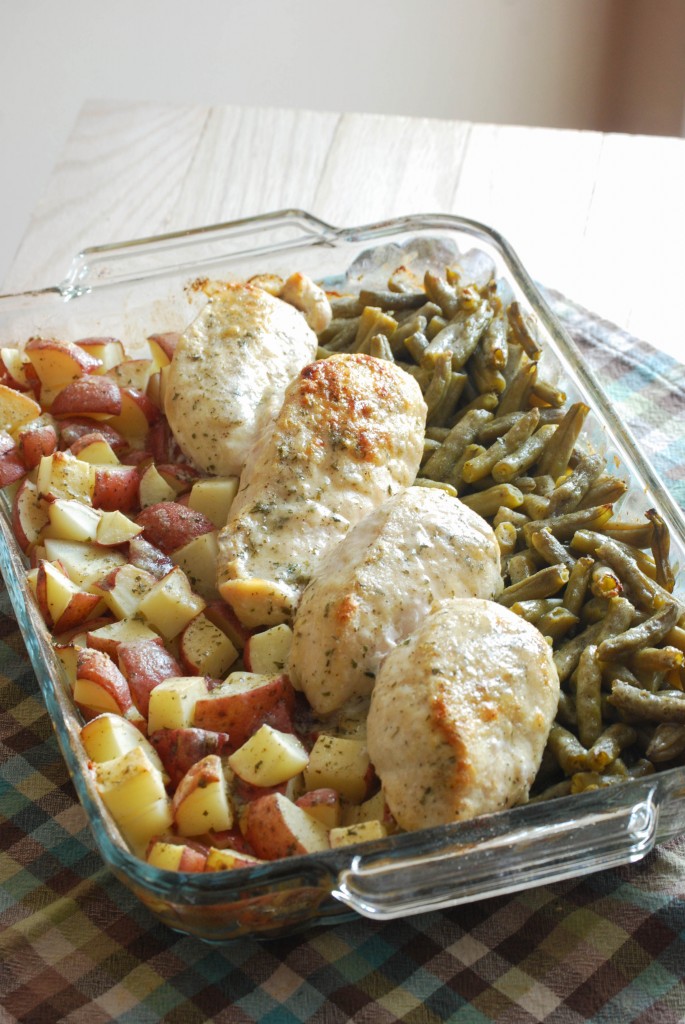 One Dish Chicken & Veggie Bake
Source: My friend Jennifer
Ingredients:
4 chicken breasts
1 1/2 packets dry ranch dressing mix
3 cans green beans, drained
2 1/2 lbs. red potatoes, diced
1 tsp. salt
1 stick butter, melted
Directions:
Preheat oven to 375 degrees. Spray a 9 x 13 baking dish with cooking spray.
On one half of the dish, spread your diced potatoes, then on the other half spread your green beans.  Place chicken breasts down the center.  Sprinkle the dry ranch dressing mix evenly over top of the entire dish, and sprinkle evenly with the salt. Drizzle the melted butter evenly over top of everything.
Bake for approximately 1 hour, until chicken is cooked through and everything is bubbly.  Serve immediately.