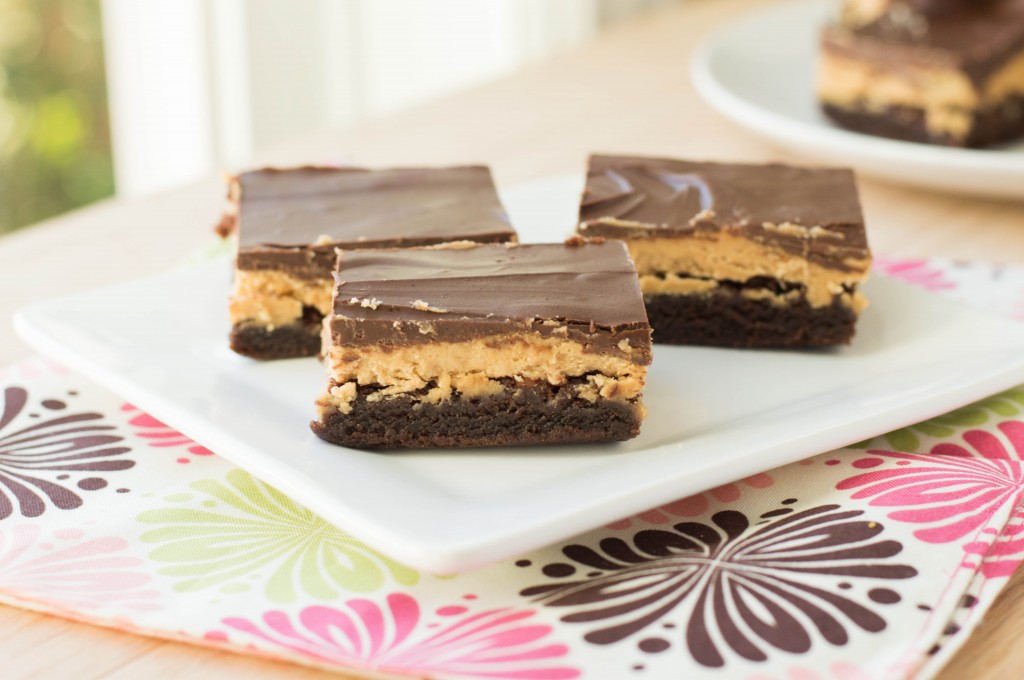 I know it's the middle of January and everyone is probably still in the midst of eating healthy and not indulging, as am I.  However, I couldn't resist sharing these amazing brownies so you can make them for the Super Bowl or for your Valentine! I made these for New Year's Eve and they were a hit at the party we went to! Several people went back for another and Adam and I enjoyed the leftovers for several days!! These are so amazing!! They are rich but you will want more than one, trust me. Doesn't get much better than fudgy brownies topped with a sweet & creamy peanut butter mixture and topped with more chocolate!!! Pure decadence my friends!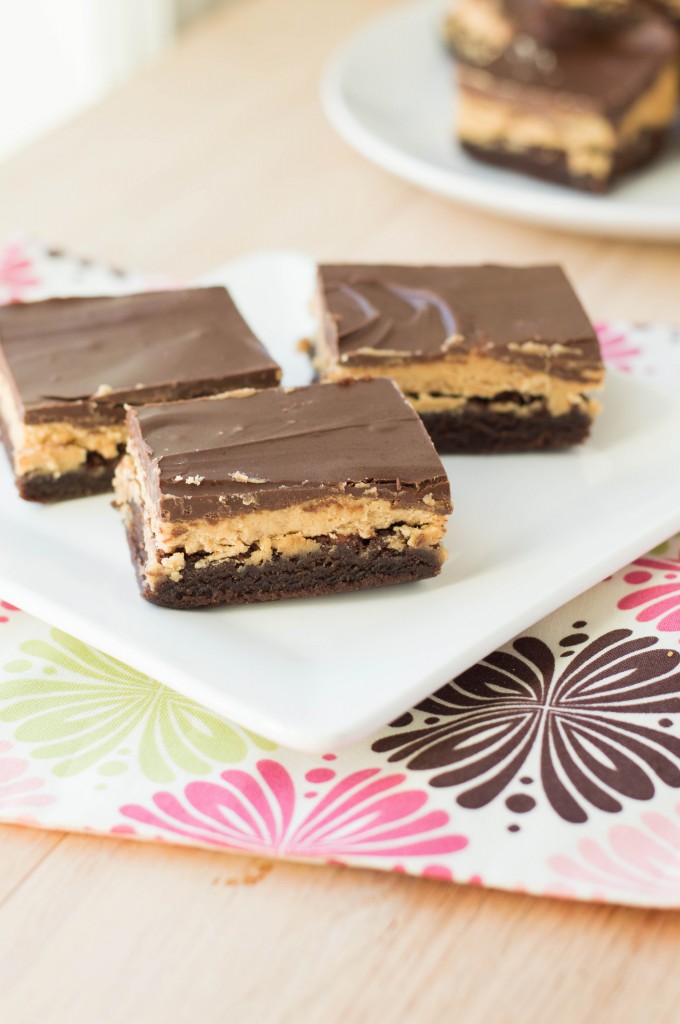 Buckeye Brownies
Source: Seeded At The Table, originally Brown Eyed Baker
Ingredients:
For the Brownies:
1 Family Size (9 x 13 pan) Package of Brownie Mix
Ingredients found on package to make brownies
For the Peanut Butter Filling:
3/4 cup creamy peanut butter
1/2 cup unsalted butter, room temperature
pinch salt
2 1/4 cups confectioner's sugar
2 tbsp. milk
1 tsp. vanilla
For the Chocolate Topping:
1 1/2 cups semi-sweet chocolate chips
1/3 cup creamy peanut butter
Directions:
For the Brownies:
Line a 9 x 13 baking pan with foil, allowing a few inches to hang over the short sides, and spray with cooking spray.  Make brownie batter, pour into prepared pan & bake according to package directions.  Set aside and let cool completely.
For the Peanut Butter Filling:
While the brownies cool, add peanut butter, butter & salt into the bowl of a stand mixer.  Beat on medium speed until creamy and fully incorporated.
Reduce speed to low, alternating adding in the confectioner's sugar and the milk, beginning and ending with the confectioner's sugar.  Add in the vanilla and increase speed to medium.  Beat until fully incorporated and a smooth, spreadable consistency.  If too thick, add a tablespoon or two of milk.
Once brownies have cooled completely, spread the peanut butter filling over top of the brownies.
For the Chocolate Topping:
Place the chocolate chips and peanut butter in a microwave safe bowl.  Heat in 30 second increments until melted, stirring in between each.
Pour topping over the peanut butter layer of the brownies and spread evenly.  Cover and refrigerate for approximately 1 hour, until set.
Once the chocolate has set, lift brownies out of pan using the foil overhang.  Carefully remove the foil and cut brownies into squares. Store in an airtight container in the refrigerator.