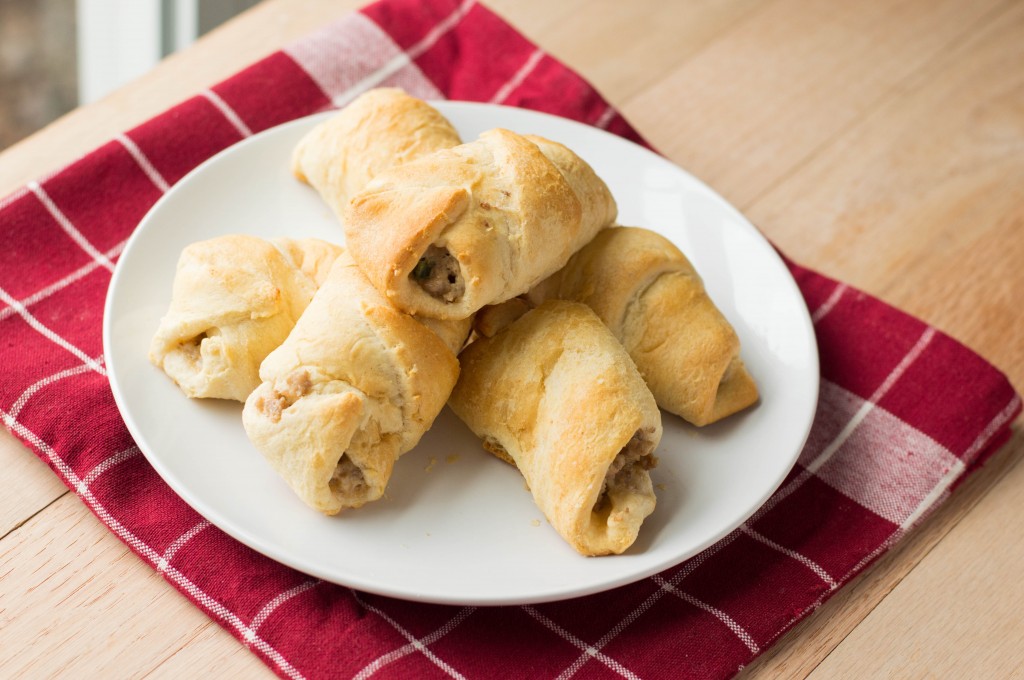 I'm so excited about the Super Bowl! I'm a huge Peyton Manning fan but I also like the Seahawks too…I had both Peyton & Seattle's defense on my fantasy team, so I will be excited with either winning.  The best part about the Super Bowl, to me, are the delicious appetizers!! I made these beef filled crescents for New Year's Day and we thoroughly enjoyed them! These are sometimes called rattlesnake bites, I think because of the touch of heat from the jalapenos, but after some thought I decided to change the name so you didn't think they have rattlesnake in them! They are filled with beef, cream cheese and spices making them the perfect savory bite!  These bites would be a great addition to your party!! I noticed in the comments of the original recipe that some people skipped the seasonings below and added taco seasoning which I think would be awesome! Let me know how that tastes if you try it!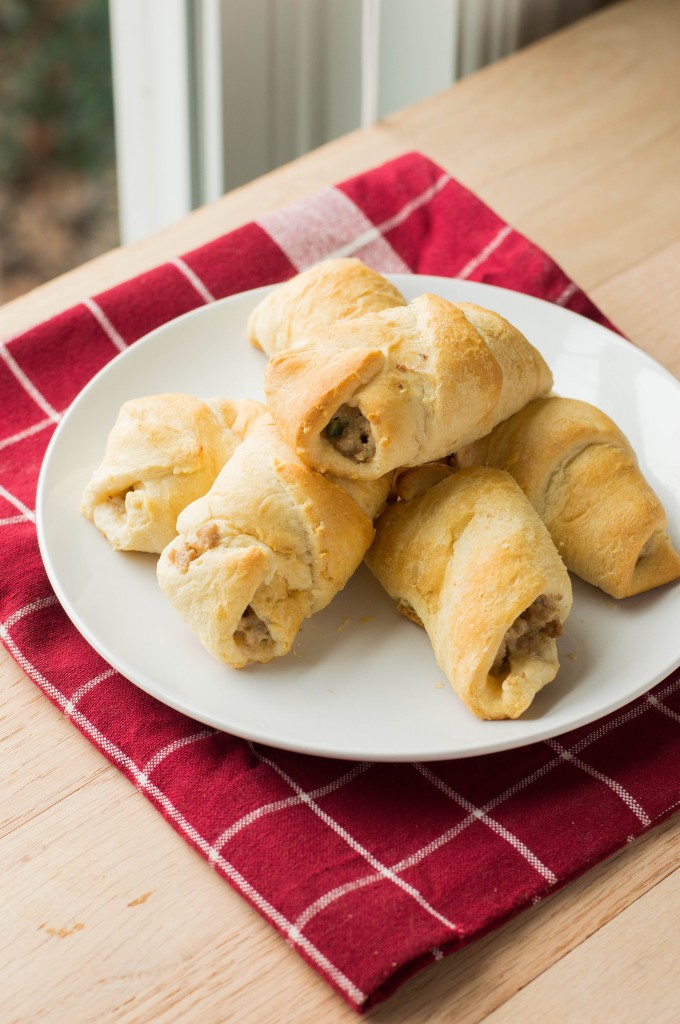 Spicy Stuffed Crescent Rolls
Source: Taste of Home
Makes 24 Bites
Ingredients:
1 lb. lean ground beef
3-4 jalapenos, chopped & seeded
1 (8 oz.) pkg. 1/3 less fat cream cheese, softened
1/2 tsp. cumin
1/2 tsp. chili powder
1/4 tsp. ground cayenne pepper
1/4 tsp. salt
3 canisters (8 oz. each) refrigerated crescent rolls*
Directions:
Preheat oven to 375 degrees. Spray a baking sheet with cooking spray, set aside.
Brown the ground beef, drain excess liquid.  Add in cream cheese, jalapeno, cumin, chili powder, cayenne & salt. Stir to combine.
Separate the crescent rolls into individual triangles.  At the fat end of the triangle, spread approximately 1 to 1 1/2 tbsp.  of the beef mixture.  Roll crescent roll up carefully and fold over the sides and pinch to close.  Repeat for each crescent triangle.
Place two inches apart on prepared baking sheet.  Bake for approximately 12-14 minutes, until lightly golden brown.
Notes:
*I made one batch with store brand crescents and then another with Pillsbury.  The Pillsbury ones turned out infinitely better, so this is one recipe I would definitely spring for the name brand.  (I was not paid in any way by Pillsbury, strictly my personal opinion).