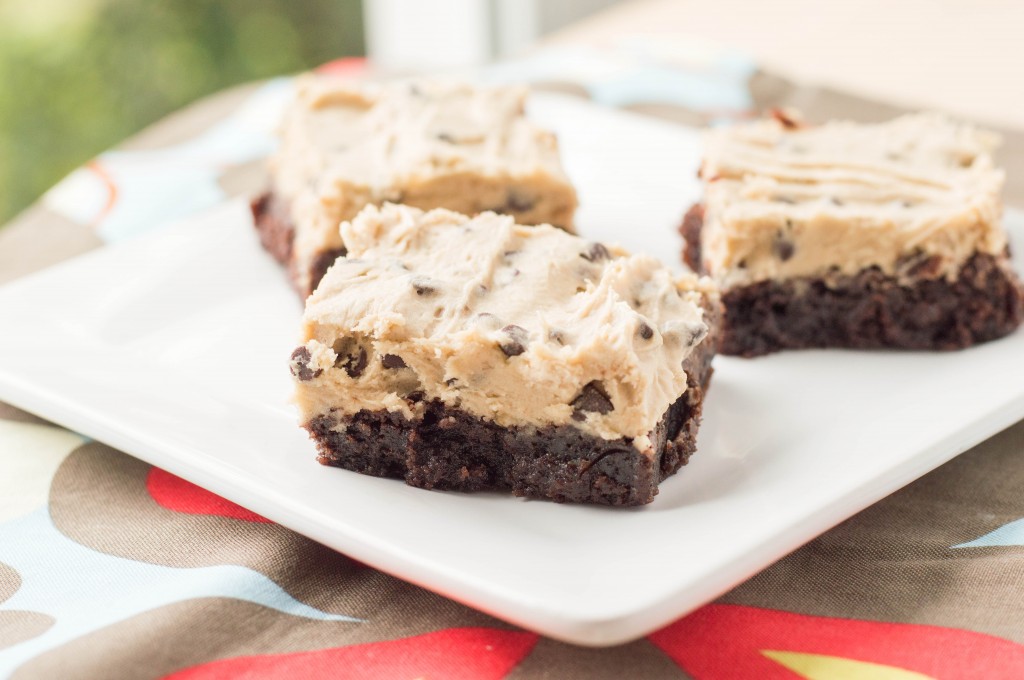 Last night I hosted a girl's night! It was much needed and we had a blast! I asked everyone to bring a dish that they had seen on Pinterest or elsewhere but hadn't tried before. We were all each other's guinea pigs. I made these cookie dough brownies and they were so good! Very rich and decadent but super addictive at the same time. I started with a box mix, but you can definitely make your favorite fudgy brownies from scratch. Then you just top with the eggless cookie dough and refrigerate, super easy!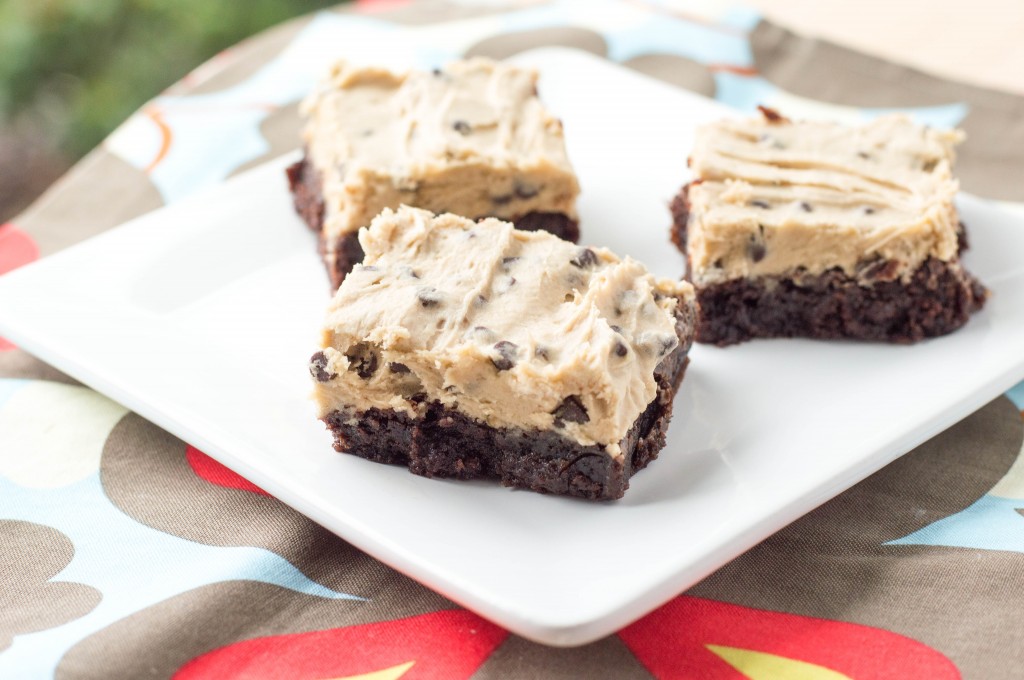 Chocolate Chip Cookie Dough Brownies
Source: Inspired by Recipe Girl, cookie dough from Willow Bird Baking, originally Spoonful.com
Ingredients:
9×9 recipe fudgy brownies
1/2 cup unsalted butter, softened
3/4 cup light brown sugar, packed
1 cup all purpose flour
1/4 to 1/2 tsp. salt
1 1/4 tsp. vanilla
1/2 cup mini semi-sweet chocolate chips
2 to 3 tbsp. water
Directions:
Spray a 9×9 baking dish with cooking spray. Make brownies according to package directions. Let cool completely.
In the bowl of a stand mixer add butter & brown sugar. Beat until creamy consistency. Add in the flour a little at a time until incorporated. Add 1/4 tsp. of the salt & then the vanilla. Beat together until fully incorporated.
Remove bowl from stand and stir in the mini chocolate chips. Add water 1 tbsp. at a time until a creamy consistency resembling cookie dough (you may not need all the water). Taste and add another 1/4 tsp. salt if necessary.
Spread cookie dough over top of cooled brownies. Cover and refrigerate over night.
Notes:
*Cookie dough is egg free and safe to eat uncooked.
*If you want to make a 9×13 pan of brownies, simply double the cookie dough recipe.