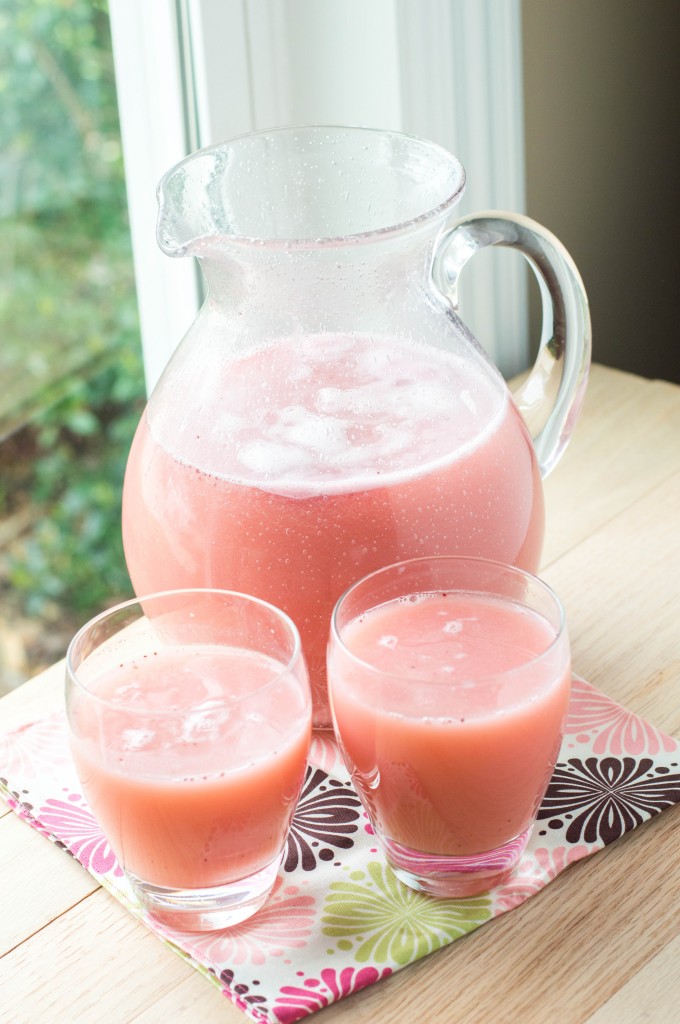 I made this pretty pink punch for my girls night last week and it turned out so good! It was sweet with just the right amount of fizzyness. This would also be great for bridal or baby showers, little girls birthday parties, or a gender reveal! I would definitely make this again and it made a ton! I haven't tried this but I bet you could even make the juice mixture before hand and freeze it and thaw it out a little while before the party. Let me know if you try that method.
Princess Party Punch
Source: Tastebook.com
Ingredients:
1 (46 oz.) can pineapple juice
1 (12 oz.) can frozen pink lemonade
2 1/2 cups water
1 quart strawberry or mixed berry sherbet
3 Liters (1 1/2 bottles) Ginger Ale
Directions:
In a large punch bowl, stir together the pineapple juice, pink lemonade, & water.  Add in the sherbet and allow to melt in the bowl.  Once melted, stir to combine. I mixed this together approximately 1 hour before the party and it was good to go by party time.
Just before your party begins, add in the ginger ale and stir to combine.