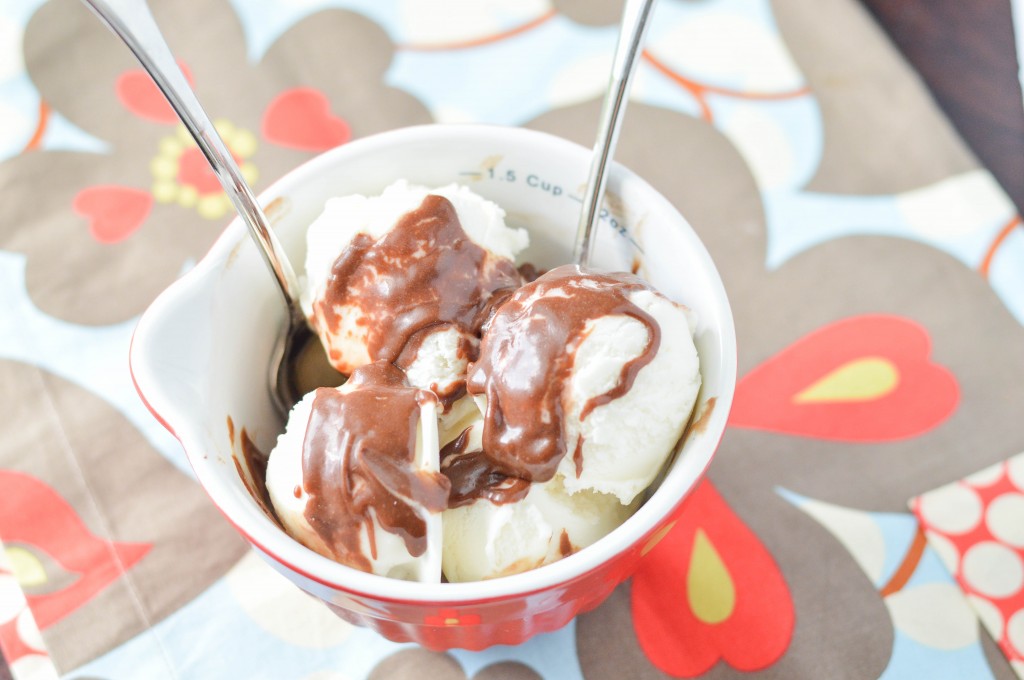 I was looking through some of my magazines researching recipes and came across this gem. This came together so quickly and it tastes amazing! It uses ingredients you mostly have on hand too, so you can whip it up anytime to make a decadent dessert! This is amazing on top of ice cream but I bet it would be amazing drizzled on top of fruit or brownies!! Adam said he'd put this stuff up against anything and it's going on his list of favorites!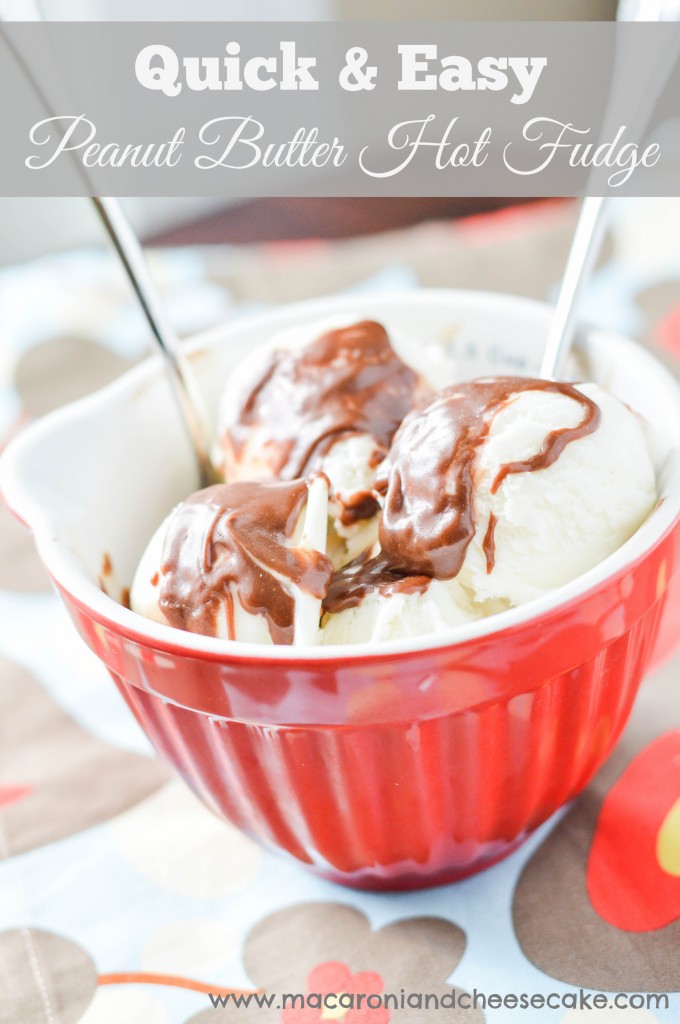 Quick & Easy Peanut Butter Hot Fudge 
Source: Food & Family Magazine
Ingredients:
2/3 cup milk
1/4 cup unsalted butter
6 oz. semi-sweet chocolate chips
2 cups mini-marshmallows
1/2 cup creamy peanut butter
Directions:
In a large microwave safe bowl, add milk & butter. Microwave on high for 2 minutes, stir and microwave for 30 seconds more if necessary. You want butter to be fully melted.
Remove from microwave and add in chocolate chips & marshmallows. Stir together until marshmallows are coated. Microwave on high for 45 seconds.
Remove from microwave, add peanut butter and whisk vigorously until peanut butter is melted and everything is fully incorporated and sauce darkens & thickens slightly.  Let set for at least 5-10 minutes to thicken up. Pour over ice cream or just eat it with a spoon! Serve warm.
Store leftovers in an airtight container and heat up in 15 to 20 second increments in the microwave to warm before using.