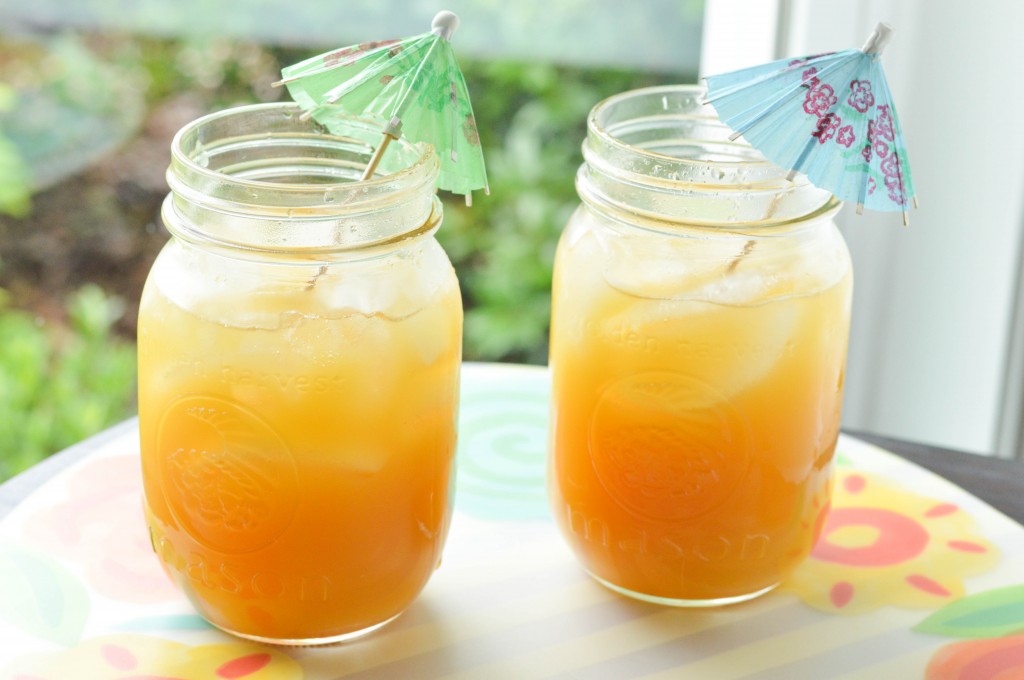 Growing up my family always got together with two other families every Fourth of July. We would always have a big cookout and go watch fireworks afterwards. One of the moms, Becky, always made the best fruit tea and I could drink it by the gallon! It was so sweet and refreshing! I thought it would be fun to make my own and I found this wonderful recipe.
My mom was hosting a dessert party for some missionary friends of ours and asked if I would make this. I actually did not get to partake and taste this as I've given up sweets for 2 weeks, but everyone assured me it was fabulous! Adam said this was more of a refreshing fruity drink and not as heavy on the tea taste. I can't wait to make it again at the end of this two weeks so I get to have some! This would make the perfect addition to your summer cookout!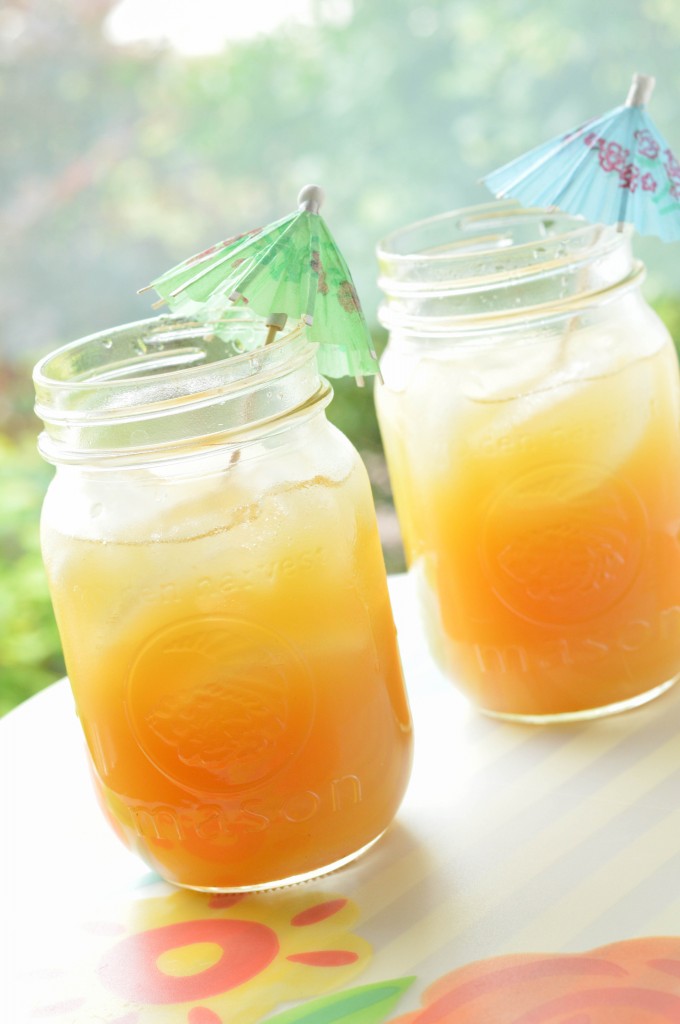 Southern Fruit Tea
Source: Fearless Homemaker, originally One Particular Kitchen
Ingredients:
2 family size tea bags*
1 1/2 quarts boiling water
pinch cinnamon
pinch nutmeg
1 cup sugar
1 (48 oz.) can pineapple juice
1 (12 oz.) canister frozen lemonade concentrate
1 (12 oz.) canister frozen orange juice concentrate
Directions:
Bring water to boil, then pour water over tea bags in a gallon sized pitcher.  Add cinnamon & nutmeg. Allow tea bags & spices to steep for 15 minutes.
Remove tea bags from pitcher. Add in sugar, pineapple juice, lemonade & orange juice. Stir until fully incorporated. Refrigerate until completely cool and serve over ice.
Notes:
*The family tea sized bags are sometimes labeled as quart sized. You want the kind where 1 tea bag makes 1 quart.
*Thanks to a great tip from my mom, I found it easy to pour this into a gallon jug with a lid after mixing that way you can shake it up right before serving as the ingredients kind of settle after sitting a while.
*Instead of the pinch cinnamon & nutmeg you can use a cinnamon stick and remove it after steeping.