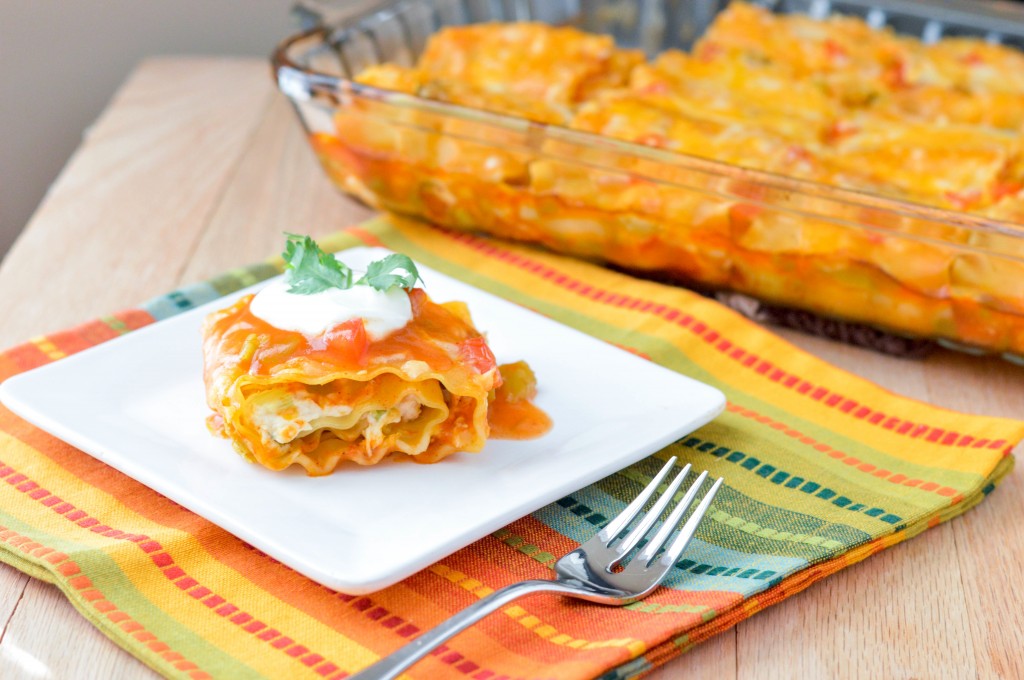 At our monthly girls night, my best friend Jennifer brought these lasagna roll-ups and they were so good that I asked her immediately for the recipe! I put it on the menu for the next week and these were just amazing!!! Adam and I both were so in love with them! They are such a fun twist on traditional lasagna and are full of my favorite Mexican flavors. The filling is so creamy and pairs great with the lasagna noodles. I served this with cilantro lime rice & chips & salsa.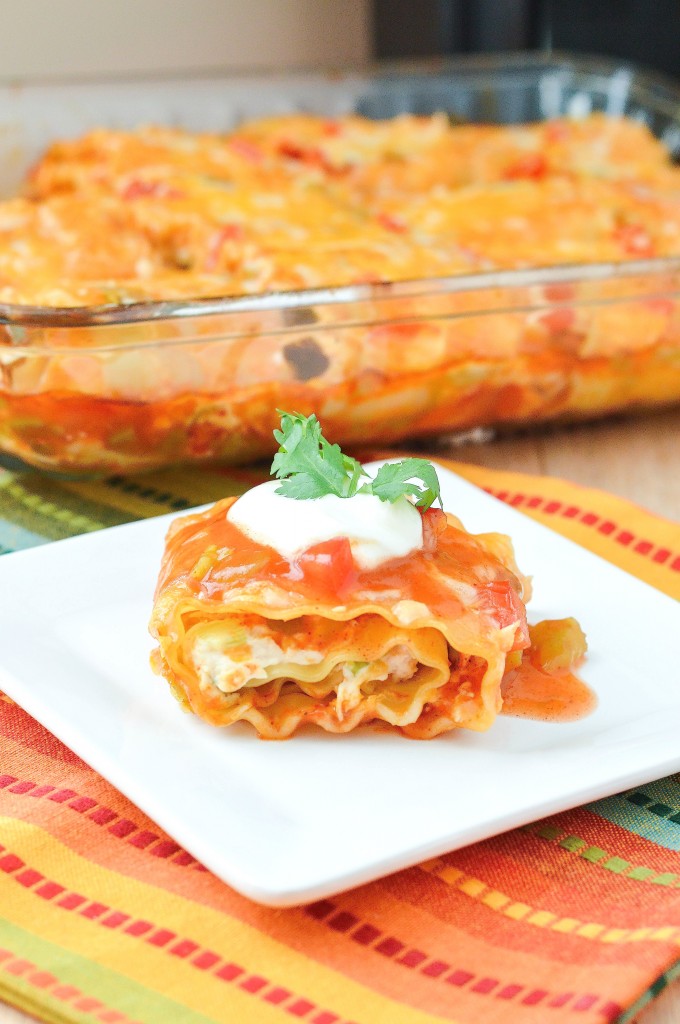 Chicken Enchilada Lasagna Roll-Ups
Source: Kroger via my friend Jennifer
Ingredients:
12 uncooked lasagna noodles
2 (10 oz.) cans red enchilada sauce
1 (4.5 oz). can chopped green chiles
1 medium tomato, chopped
2 cups shredded cooked chicken (approx. 2 large breasts)
1/2 cup chopped green onions (approx. 6 green onions)
pinch salt
pinch ground cayenne
2 cups shredded Colby Jack Cheese (or Mexican Blend), divided
1 cup light sour cream, plus additional for topping
Directions:
Preheat oven to 350 degrees. Spray a 9 x 13 baking dish with cooking spray, set aside.
Cook lasagna noodles according to package directions, drain and layer them flat on a plate, spraying with cooking spray so they don't stick together. Let cool slightly so you can handle them.
While noodles cook, in a medium sized bowl add enchilada sauce, green chiles, and tomatoes. Stir to combine.
In a separate medium sized bowl, add chicken, 1 cup of the cheese, green onions, salt, cayenne and 1 cup sour cream. Stir to incorporate.
Spread approximately 1/2 cup of the enchilada sauce mixture in the bottom of the prepared baking dish.
Take 1 noodle, and spread approximately 1 tsp. of the enchilada sauce mixture over the noodle. Top evenly with 1/4 cup of the chicken mixture. Roll up the noodle and place seam side down in the baking dish. Repeat for all noodles. Once all noodles are filled, rolled up, and placed in the dish, drizzle 1 cup of the enchilada sauce over top of them. Top with remaining 1 cup cheese, distributing evenly.
Cover with foil and bake for 40 to 45 minutes, until mixture is bubbly and cheese is melted.
To serve: Heat remaining sauce in microwave for 30 seconds. Drizzle the heated sauce over each piece of lasagna and top with sour cream, if desired.
Notes:
*Can use 1 cup Pepper Jack Cheese & 1 cup Cheddar instead of the Colby Jack or Mexican Blend if desired. If you use the Pepper Jack omit the ground cayenne.