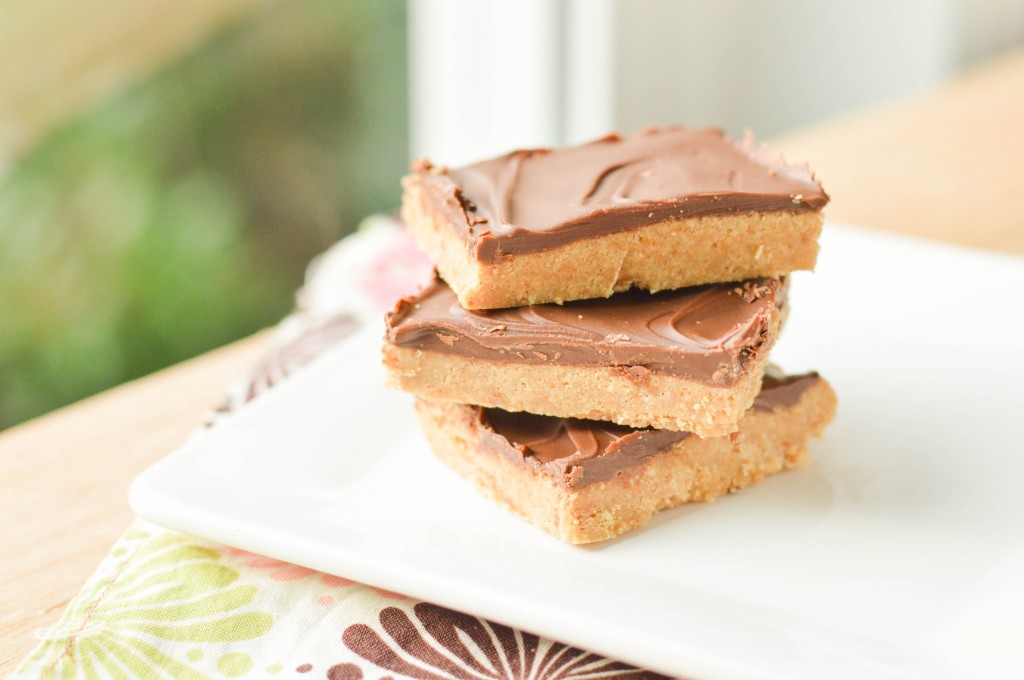 Recently I wanted to make a dessert for a youth retreat but I didn't really feel like turning on the oven. I remembered seeing these no bake peanut butter bars several places and thought they would be a crowd pleaser and I was right! These were so decadent and creamy and had a reese's feel to them. I had people come up to me and tell me how much they loved them! They really are super easy to put together too and no oven needed!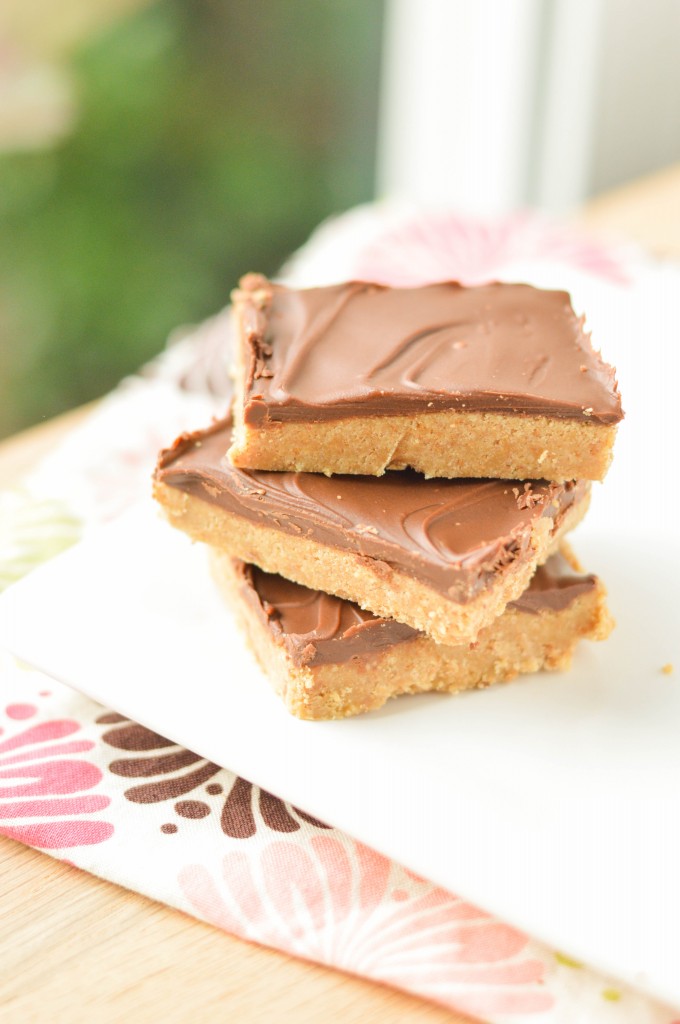 No Bake Peanut Butter Bars
Source: Adapted from All Recipes
Ingredients:
2 sticks (1 cup) unsalted butter
1 1/2 cups creamy peanut butter
2 cups confectioners sugar
1 1/2 cups Graham Cracker Crumbs
For the Topping:
2 cups milk chocolate chips
5 tbsp. creamy peanut butter
Directions:
Line a 9 x 13 baking pan with aluminum foil, leaving an overhang over the edges. Spray with cooking spray, set aside.
In a medium sized heat safe bowl, add butter and 1 1/2 cups peanut butter. Microwave in 20 second increments, stirring in between each, until melted. Stir together. Add in confectioners sugar and graham crackers and stir until fully incorporated.
Press peanut butter mixture into prepared pan and place pan in refrigerator to chill for 15 minutes.
Meanwhile, place the chocolate chips and 5 tbsp. peanut butter in a heat safe bowl and heat in microwave in 20 second increments, stirring in between each, until melted. Stir until combined. (Alternatively you can heat over a double boiler).
Once peanut butter layer has chilled, spread the melted chocolate mixture evenly over top of the peanut butter layer. Place in refrigerator and chill for 10 to 15 minutes, remove from refrigerator and gently cut the bars into squares (don't have to cut all the way through, just through the chocolate layer so that it makes it easier to cut later). Cover and return to refrigerator to chill for at least 45 minutes more (or longer).
Once chilled, use the foil overhang to lift the bars out of the pan. Gently peel off the foil and place bars on cutting board and cut into squares. Store in an airtight container in the refrigerator.